CBN bans buying and selling of cryptocurrencies like Bitcoin, Etheruem, in Nigeria

By Emeh Joy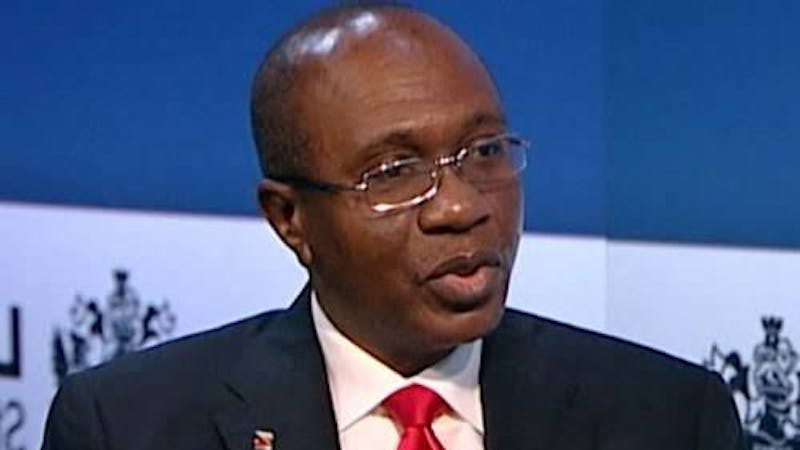 The Central Bank of Nigeria, CBN, has issued instructions to Deposit Money Banks and other financial institutions to close Nigerian accounts using their systems for cryptocurrency and other related transactions.
In a circular circulated social media on Friday afternoon, the CBN ordered the deposit money banks and other financial institutions to "identify persons or entities transacting in or operating cryptocurrency exchanges within their systems and ensure that such accounts are closed immediately".
Cryptocurrencies are some form of digital or virtual currencies that appreciate or depreciate based on market forces. They run based on decentralised monetary systems and have no conventional regulator. They are primarily based on blockchain technology.
Examples of some cryptocurrencies which have gained popularity in Nigeria and other parts of the world include Bitcoin, Ethereum, Litecoin and Ripple.
Earlier this week, one of the world's richest men, Elon Musk, had endorsed the cryptocurrency Bitcoin during a Clubhouse interview where he said that BTC is on "the verge of breaking into traditional finance".
The statement issued by CBN, banning the buying and selling of cryptocurrencies in Nigeria
Despite the widespread popularity of these cryptocurrencies like the BTC, the CBN has warned that financial institutions who breach its directive to close accounts of crypto traders would face severe sanctions.
"Further to earlier regulatory directives on the subject, the bank hereby wishes to remind regulated institutions that are dealing in cryptocurrencies or facilitating payments for a cryptocurrency exchange is prohibited.
"Accordingly, all DMBs, NBFIs and OFIs are directed to identify persons/and or entities transacting in or operating cryptocurrency within their systems and ensure such accounts are closed immediately", the CBN statement read.
CBN'S stand on cryptocurrency trading before now
It is not surprising that the Central Bank of Nigeria is making this move against cryptocurrency trading in Nigeria as the apex had earlier showed its disdain for cryptos.
Earlier before now, the Central Bank of Nigeria, CBN, has taken a hardline position against trading cryptocurrencies such as Bitcoin, Etheruem and Litecoin even though many parts of the world are fast adopting it as a means of commerce.
Cryptocurrencies are digital or virtual money which are in the form of coins or tokens. They are based on blockchain technology.
Back in 2018, the CBN had issued a circular where it said that cryptocurrencies are not legal tenders in Nigeria. The statement which it released in 2018 as regards cryptocurrencies read;
"For the avoidance of doubt, dealers and investors in any kind in Nigeria are not protected by law. Virtual currencies are traded in exchange platforms that are unregulated all over the world.
"Consumers may therefore lose their money without legal redress in the event these exchangers collapse or close business.
"Members of the public are hereby warned that virtual currencies are not legal tender in Nigeria. Accordingly, we wish to caution all and sundry on the risks inherent in such activities.
Peoples Gazette reported that during the peak of the EndSARS protest in October last year, CBN had restricted some financial institutions from receiving or making cryptocurrency payments.
The accounts which CBN restricted belonged mostly to Nigerian youths who had either received or sent funds to run the #EndSARS protest.