Crypto guide: How to buy cryptocurrency in Nigeria
Nigeria banned banks from processing crypto payments, but there are other ways to buy and sell cryptocurrency in Nigeria. Here is a guide on how to access digital currency in Nigeria.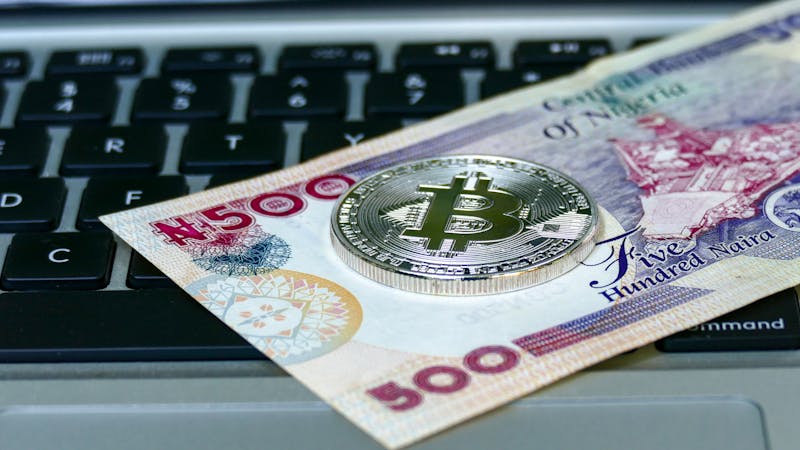 In Nigeria, it's no secret that Naira, the official currency, is not performing too well. The uncertainty that trails the Naira has led many to search for alternatives.
The rising tech-savviness of the population makes cryptocurrencies seem like a natural fit.
After all, who would want to store their hard-earned money in a fiat currency that's losing value at the speed of light?
Today, we will walk you through how can you buy cryptocurrencies in Nigeria and show you all the different options at your disposal. But before we jump into the nitty and gritty, we need to address a crucial question:
Are cryptocurrencies legal in Nigeria?
In February 2021, the Central Bank of Nigeria banned crypto trading, stating it no longer wants to support financial transactions involving cryptocurrency exchanges.
From that point on, any customers who attempted to initiate a trade and have their funds funnelled through the bank have kept being denied.
Steps to buying Cryptocurrency in Nigeria
Despite the crypto ban in Nigeria, the good news is there are still ways to buy cryptocurrencies in Nigeria. The following is a step by step guide on how to buy cryptocurrency in Nigeria.
1. Learn the differences between the different types of crypto wallets
Online wallets (also known as 'hot' wallets) tend to be more user-friendly but not as secure due to the ever-looming danger of the network being hacked.
Offline wallets (also called 'cold' wallets or hardware wallets) are safer due to not being connected to the internet all the time, but the learning curve may be steeper if you don't have any experience using them.
Before buying cryptocurrencies, you should get comfortable using one. So do your research, find one that appeals to you, and play around with it for a little bit. After that, move to the next step.
It may not be instantaneous, but crypto still remains one of the fastest ways to get money from one part of the world to another.
2. Decide how you want to buy your cryptocurrency of choice
In Nigeria, there are more than a couple of options in this regard:
Online brokers that support credit card purchases: Note that this will likely not work with any credit or debit card issued in Nigeria. However, if you carry one issue abroad (or have a friend who could help), you should be able to complete the process without any further delays.
Cryptocurrency trading platforms: Once again, you will have to research to find a venue with no restrictions on Nigerian residents. But if you do manage to find one, you will be able to store your crypto funds on the platform's e-wallet.
P2P exchanges: These platforms allow two individuals to trade currencies between one another. You select the combination you want to trade through a craftily designed system, specify the amount, and then wait to be matched with the most suitable seller. There is an escrow system in place to ensure that both individuals get what was promised. The funds are only released after both parties have agreed. In general, P2P exchanges offer one of the highest levels of privacy.
Bitcoin ATMs: Although Bitcoin ATMs are few and far between in Nigeria, they remain a solid option for buying cryptocurrencies if you don't mind shelling out a little extra to cover the transaction fees. Ironclad privacy is another strong argument for going this route, but it does come at an additional cost.
3. Wait for the funds to arrive
After you've completed your purchase, be advised that your crypto funds may take some time to arrive. Depending on how congested the network is at the time, this could take anywhere from 10 minutes to a day or two.
The takeaway is, don't get alarmed – if you've received a confirmation from whatever platform you ended up choosing, the transaction should go smoothly.
Conclusion
There is no one-size-fits-all solution for those who are looking to buy cryptocurrencies in Nigeria. However, there are plenty of ways to get in, so be sure to do your due diligence and choose the one that's most suitable for your individual needs.