Decentraland: Why MANA may be a worthy investment
MANA is the defacto currency in the Decentraland community. With the rising interest in virtual reality and crypto, it is only fair to know if MANA is worth the investment.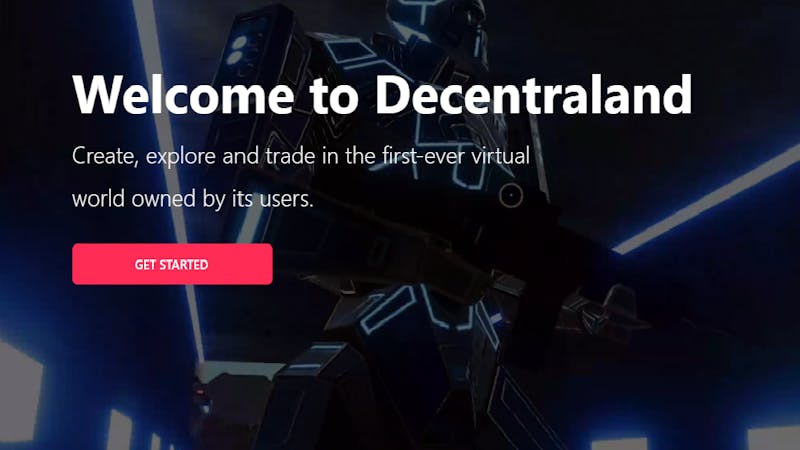 MANA is among the Metaverse group of tokens; it has been on a resurgent move gaining almost 40% in the last nine days. MANA also recorded an 80% rise following the 'Metaverse' announcement from Facebook, amid rising interests in virtual reality and gaming.
Statistics have shown that many individuals are interested in virtual and augmented reality (VR and AR). There are predictions that the market will top $209.2 billion by 2022 - such numbers are no small fit.
The cryptocurrency market refused to limit itself to digital currencies and payments. It has chosen to enter the VR space and mark a niche for itself. Decentraland is among the first cryptocurrency project to stir their project along the lines of the virtual and gaming world.
MANA has defined its goal within the VR world, which begs the question, can MANA be relied upon to sustain its goals and mission.
Clacified seeks to bring a detailed analysis and review of MANA as a crypto project. At the end of the article, readers are expected to:
Understand what MANA is all about
Understand the unique features of MANA
Guage the future and potential of MANA
Know if MANA is worth any investment
What is Decentraland and MANA?
Decentraland is a virtual reality project that Ariel Meilich and Esteban Ordano launched on Ethereum blockchain as a 3D Virtual reality world. Users can create and build art galleries, concerts, casinos, etc. Decentraland also offers a platform for creators to charge and earn from other users who wish to visit their VR projects.
The space within the Decentralnad's VR is called LAND (a non-fungible asset), divided into 16m x 16m parcels.
The community users can claim ownership of these parcels after a successful purchase has been made using MANA - the native cryptocurrency on the Decentraland community.
MANA is an ERC-20 token; holders can use MANA to vote on policy changes that govern the Decentraland community.
On Decentraland, parcels with common interests are organised into districts; However, Landholders in a district cannot trade their parcels, though they can earn (MANA) from leasing, renting and providing advert options and other paid experiences.
Decentraland has interest in cryptocurrrency and virtual reality.
Unique features of MANA
One of the essential terms in economics is value. The need to create value propels companies to offer unique features that can serve their community.
The above advantage applies to MANA. The idea and project behind Decentraland create a constant demand for MANA as the native crypto in the Decentraland metaverse.
Some of the unique features of MANA are tabulated below:
MANA servers as a mode of payment

MANA is the only accepted cryptocurrency when buying parcels of LAND in the Decentraland metaverse. The digital token is also used to purchase most in-gaming products on the metaverse.

MANA as a mode of payment is used to acquire Costumes for avatars.

Decentraland is a creative outlet for content creators to create and lease properties on the meters space while earning MANA tokens.

One MANA token equals one vote

The creators of MANA wants users to play vital roles in the future and policy decisions of Decentraland. Holders of MANA can convert their tokens to wrapped MANA to vote on changes in the Decentraland metaverse.

Over 6 million (and counting) MANA has been burnt

When supply overwhelms demand, the resultant effect is a sharp price decrease.

The scarcity of MANA ensures the supply is below the demand; thus, the creators developed an avenue that permanently removes considerable amounts of MANA from circulation.

Each time users register or resell avatar names, sell LAND or wearables, the corresponding amount of MANA is burnt and removed from circulation.

MANA's tokenomics is deflationary

The original total supply of MANA is capped at 2.8 billion; 2.19 billion MANA represents the current supply as of January 2021. About 1.3 billion is currently in circulation.

The custodial key to MANA's smart contract was sent to a self-destruct address in November 2018 to ensure that no additional coin can be ever be minted.

More liquidity and easy access

MANA tokens can be bought and sold across different exchanges platforms. Over 100 crypto exchanges have listed MANA on their platform, including Binance and Coinbase.

There is more liquidity option for the token holders since MANA can be traded against major digital coins like Bitcoin, Ethereum, Tether, etc.
The future of MANA token
There is no forecast of what the future holds for MANA without a clear understanding of the company's vision.
The developers of Decentraland claims they saw the growing interest in virtual reality but were concerned that a single company might monopolize virtual reality in the future.
They believed that corporate bodies could sell people's data, monetize it, censor information, and raise taxes if left untapped.
Esteban and Meilich, therefore, decided to develop a system that could combat the above problems. Decentraland encapsulates endless possibilities and retains governing power in the hands of the masses.
Meilich suggested that the time for the 'walled garden' type of organization is over.
Using Facebook as an example, Meilich reiterated that social media does not reward users and other content creators that use the network. He stated that the mission of Decentraland is to create a space where users can earn for supporting the community.
Key Events
The potential in Decentraland was made stronger when a US investment firm, Republic, bought 259 parcels of land for over 900 thousand USD in June 2021.
In June 2021, one of the oldest auction houses, Sotheby's, opened the first virtual gallery in Decentraland - a replica of its London art gallery.
Reports from Crunchbase also revealed that Decentraland had received investments from top firms and individuals; for instance, the parent company of Coindesk (Digital Currency Group) has a vested interest in the metaverse company.
Further investments came from venture capital firms like Fundamental Labs, Genesis One Capital, Fabric Ventures, Boost VC, and Animoca Brands. Serial investor George Burke also took a slice of the Decentraland's cake.
Sotheby's was the first to open an art gallery in Decentraland.
Final words; is MANA worth the investment?
Decentraland has established itself as an authority in the VR space using blockchain technology. The company further proved their sincerity by decentralising the network to accommodate the views of the masses and prevent corporate monopoly.

Facebook is also rebranding to include the metaverse space. It only proves the tech giant believes that VR and AR are the future, especially for the younger generation.

Decentraland is more than a metaverse space but rather a community where participants can earn in MANA; with the incentive to earn, it is expected that the network will grow.

As a smart contract on the ethereum network, MANA is scalable and sustainable - these are features that encourage growth.

The volatility and regulation of the crypto market dissuade many potential investors, but it should be noted that, without volatility, there will not be a return on investment. Concerning Unregulation, Satoshi Nakamoto created cryptocurrency to bypass fiscal regulation by the government and other corporate bodies.

Cryptocurrency investors are advised to do proper research before investing in any digital asset. It is best to invest with spare money.

0