Easy steps to set up a bulk SMS business
Are you thinking of starting a bulk SMS business in Nigeria but don't know how to go about it? This article is the complete guide you need to get started and grow your bulk SMS business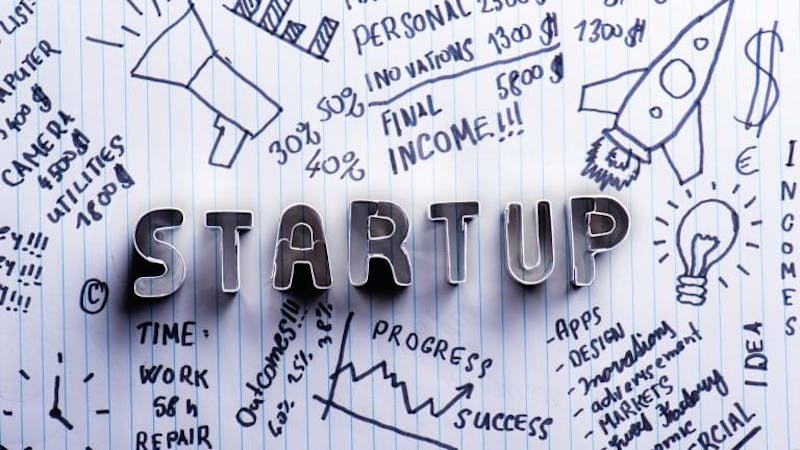 Are you thinking of starting a bulk SMS business in Nigeria but don't know how to go about it? This article is the complete guide you need to get started and grow your bulk SMS business.
The demand for custom bulk SMS service is on the rise because businesses, organisations, churches, associations always want to send SMS to a large number of people at the same time.
Sending a normal text message can be quite expensive when you consider the number of people involved.
One of the advantages of starting a bulk SMS business is that it requires little capital to start. Also, you can make up to 200% profit if you know how to maximise the business.
The profitability depends on the business owner and other factors like knowledge of the business, market knowledge, competitive analysis, customer relationship, consistency, etc.
Do you want to succeed in the bulk SMS business? There are steps you need to follow holistically to get the best of bulk SMS business.
After reading this article, you will be able to own your Bulk SMS website, buy and re-sell bulk SMS to your customers.
Before we dive in, let's define a Bulk SMS business.
What Is Bulk SMS Business
Bulk SMS Business is the business of sending constructed messages from phone or laptop to the phone numbers of a large number of persons at the same time through a bulk SMS website.
There are two major types of bulk SMS, and you should be able to differentiate them.
Types Of Bulk SMS
Promotional Bulk SMS
This is a type of bulk SMS used to promote a brand. Promotional bulk SMS helps create awareness about a brand, product, service, and event to new and existing customers.
It is also used to disseminate new information to customers or a group of people.
Transactional Bulk SMS
This is another type of bulk SMS used to send alerts or reminders of events to customers or groups. It is used to communicate transactions with clients.
It is relatively cheap to start
Most aspiring entrepreneurs complain about start-up capital being the reason why they have not started their businesses. And if they eventually get the capital, it may take a while for them to break even in the industry as they need to take back the capital before profit can be recorded.
But in bulk SMS business, there is no need for much start-up capital.
With as low as N10,000 or less, you are good to go. Also, you don't need to set up a physical office for bulk SMS business. You can run the business on your laptop, phone, or from a cybercafe.
If you have a full-time job, you can run the business part-time while you maintain your 9-5. The benefits of starting a bulk SMS business far outweigh any disadvantages you might think.
What You Need To Start Bulk SMS Business
To become a bulk SMS reseller, these are the basic things you need to start
Laptop, or desktop computer
Internet
Little start-up capital (N10,000 or below)
How To Start Bulk SMS Business In Nigeria
Feasibility Study
You must conduct a thorough feasibility study about your target market, the cheapest companies with the best re-selling plan to go for. Find out those already in the business and the reseller plans they use.
Conducting a feasibility study will save you from spending unnecessary money or subscribing to a plan that'll affect your profit. There are several reseller companies and if you are not careful, you can fall into the wrong or expensive hand.
Create Your Bulk SMS Website
After a proper feasibility study, the next step is to create a website for your bulk SMS business. If you are a programmer or web developer, you can create your bulk SMS website by yourself.
This is where the main work lies because the success of bulk SMS business is mostly dependent on the responsiveness of your website.
Bear in mind that your website should have advanced features like automatically removing any duplicate number and the ability to integrate your API. You will also be at an advantage if your website is professional and welcoming.
Typically, if you are creating your website yourself, here are the basic steps you need to take:
Register a domain name for your website
Get a web hosting plan from a reliable web hosting company.
Purchase an SMS Gateway Account from an SMS gateway provider
Link your SMS website to the SMS gateway provider with whom you have created an account
Purchase SMS units from the service provider
Alternatively, if you don't have the required resources to build a website from scratch, you can go for the option below:
Register With A Bulk SMS Wholesaler Or SMS Service Provider
This is the easiest and cheaper option to go for as a beginner. With this option, you wouldn't need to bother yourself about building a website or linking your website to an SMS gateway provider.
A lot of wholesaler websites create a re-selling portal for its customers. Through this portal, you can purchase your custom SMS directly.
To register with an SMS wholesaler, there are certain charges you will be required to pay. The pricing differs based on the wholesaler's platform you choose.
The results from your feasibility study should guide you in selecting a cost-effective and reliable Wholesaler or SMS Service Provider. Once you have made that decision and registered with the provider, move straight to step three.
Purchase Custom Units
You are not in bulk SMS business until you fund your account. After registration, you will buy a specific volume of custom units to start.
This SMS unit is what you will re-sell to your customers. In most cases, the wholesaler platform gives the SMS units to you at a cheap rate that allows you margins for profit.
Once this is done, the wholesaler will then forward your detail and the guidelines for setting up your portal to you.
Design Your Portal To Your Taste
At first, your portal will look like the wholesaler's website so, you will need to customise it to your taste. Add the domain name of your choice, logo, and all other information that project your business identity.
Your site outlook and layout should be easy to navigate for customers. So, fashion that into your portal design.
Also, don't forget to add contact information where prospective customers can direct their concerns and questions to.
Register Your Business Name With CAC
This step is crucial because you need to open a corporate account that your customers use for making payment. And, it's impossible to open a corporate account in Nigeria without your business registration certificate.
In Nigeria, it is easy to get your business registered with Corporate Affairs Commission (CAC). All you need to do is visit CAC's portal and follow the required procedures.
Most times, aspiring entrepreneurs find it difficult to register their business themselves successfully. In that case, you can pay an expert to help you register.
Advertise Your Business
The next step is to promote your business to your prospective customers. Without promoting and marketing the business, nobody will hear about it, which in turn means there will not be clients, sales, and any form of profit. Here are the sectors to target when sourcing for customers:
Banks
E-commerce and logistics
Advertising and Event Management
Airlines and Travels Agencies
Religious Organisations
Insurance Companies
Hotels and Resorts
Restaurants
Media and Entertainments
Political Parties
Academic Institutions
Start by promoting your business online because most of your customers are online.
An active account on Instagram, Facebook, and Twitter is an excellent way to start. Google Ads is also very useful in this type of pf business. Offline advertisement is equally important when promoting your business.
Here are some of the marketing channels to explore:
Word of Mouth Marketing
Email marketing
Paid online advertisement
Social media influencer marketing
Referral
Newspaper advert
Blogging
Conclusively, before choosing the price to charge your customers per SMS, consider the amount you are paying for the units acquired from your service provider and any other cost you might have incurred. This will save you from undercharging and overcharging.
There you have it. You can start your Bulk SMS Business today! And we want to hear about your progress. We are here if you need helping promoting it to the world.