Elon Musk endorses Bitcoin during Clubhouse interview

By Emeh Joy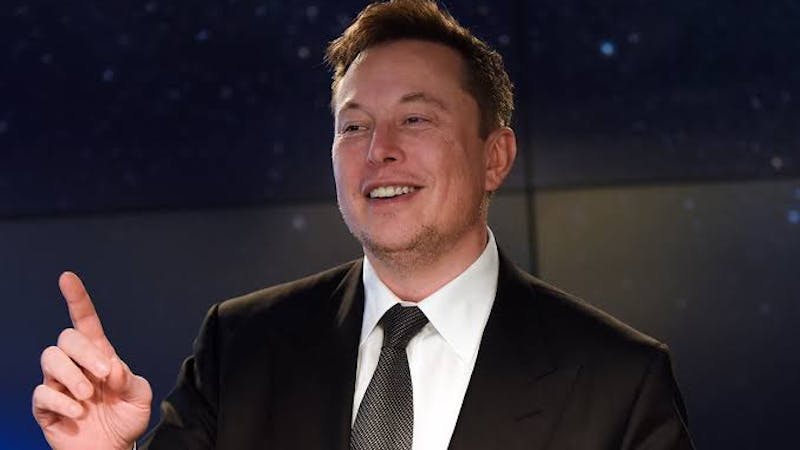 The billionaire founder of Tesla, TSLA, Elon Musk might have endorsed the cryptocurrency Bitcoin when he said during a Clubhouse interview that BTC is on "the verge of breaking into traditional finance".
Elon Musk had earlier disclosed last month that he is open to being paid in bitcoin. He went ahead to comment further about the bitcoin during an interview on the Clubhouse app.
The Clubhouse chatroom anchored by Elon Musk was overflowing with participants as people anticipated what the billionaire would say.
Elon Musk during the Clubhouse interview said, "I do at his point think bitcoin is a good thing. I am a supporter of bitcoin.
"I am late to the party but a supporter. Bitcoin is on the verge of getting broad acceptance by traditional finance people".
The Clubhouse app has become a favourite among Silicon Valley and tech industry professionals. However, at the moment, you can only gain access to the social media platform via invitation.
How Bitcoin surged right after Elon Musk talks about it on Clubhouse
Bitcoin is currently trending on Twitter right after the billionaire, Elon Musk went live on Clubhouse on Sunday, at 10 pm PST where he talked about the BTC crypto.
The Clubhouse chatroom where Elon Musk was speaking was filled to the brim which nearly caused the app to crash as many joined, expecting the billionaire to deliver some money-making secrets.
Just about an hour after Elon Musk said he is a bitcoin supporter, the cryptocurrency had surged, increasing by as much as $600. This had many social media users commenting on the power of influence.
Bitcoin increases by $600 an hour after Elon Musk said he is a supporter of the cryptocurrency during a chat on Clubhouse app
Here are some reaction of Twitter users to the rise in Bitcoin shortly after Elon Musk spoke about it on Clubhouse:
"Just one mention of #Bitcoin from Elon Musk and the price started increasing. Wahala for who didn't buy more coins yesterday in anticipation of his speech today", @iSlimfit said.
"A friend bought some #Bitcoin yesterday evening in anticipation of Elon Musk saying something positive about it. A friend definitely made a smart, intuitive decision", @Omojuwa tweeted.
"I am watching #Bitcoin rise simultaneously as Elon Musk says, 'I'm a supporter of Bitcoin'. Some people have powers that used to belong to gods. This is crazy", 'Omojuwa added in another tweet.
'Sharvenium tweeted, Bitcoin increases by $600 the min @elonmusk talks about it on the clubhouse".