Elon Musk gets bitcoin crashing following dogecoin's Coinbase debut
Tesla's Elon Musk on Friday caused another stir in the cryptocurrency world and got bitcoin crashing down to around $37k in what seemed like his intention to divert investors attentions towards Dogecoin.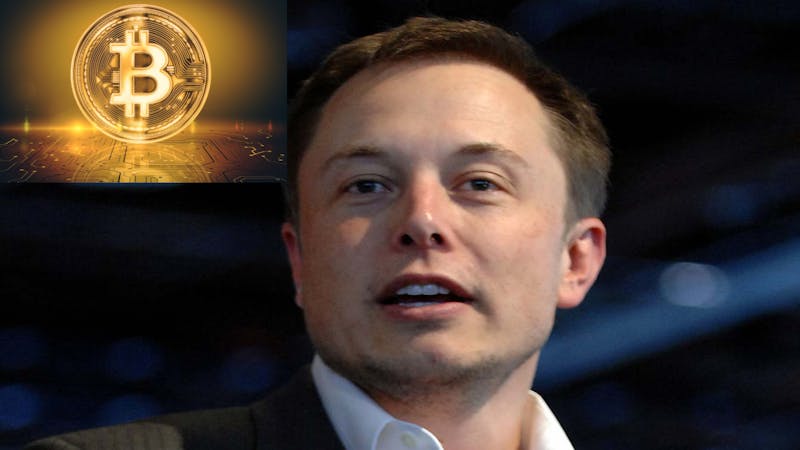 Bitcoin gets hit once again when it looked like crypto coins were recovering from the volatility witnessed in the last couple of weeks due to Elon Musk's and the Chinese government's crackdown on bitcoin.
This time around, it is Elon Musk on the wheel again.
Elon Musk kick-started the downfall of bitcoin on the 13th of May when he highlighted the Environmental impact of Bitcoin, announcing that his company Telsa has stopped accepting the coin for car payments.
This morning, Tesla's Elon Musk has caused another frenzy among cryptocurrency traders that have caused bitcoin to dip about 6.38% as at the time of writing.
If there is one thing that the world should praise about Elon Musk, it should be his ability to stir the world using tweets. It is the third time the self-affirmed Technoking has caused significant market movements in crypto.
Around 2 a.m, Elon Musk made a tweet, inciting that he has parted ways with Bitcoin. That can only mean that Telsa will or have finally sold her $1.5 Billion investment in Bitcoin, which the company purchased in February this year.
Elon Musk's tweeted a heartbreak emoji as he tagged bitcoin, signalling a soared relationship. An image accompanied the tweet showing a girl who is leaving her partner because she found someone else.
He followed up the tweets with a subtle reply suggesting that his newfound love is Dogecoin. Elon Musk is said to be the father of Dogecoin, and his company SpaceX is already accepting the coin for payments.
It is no coincidence that Elon Musk made this move after Dogecoin became tradeable on Coinbase pro. Dogecoin launched on Coinbase pro on Tuesday, surging over 25% before today's general crypto fall.
With Dogecoin listed on Coinbase, a platform with over 46 million users, the world could be up for another massive rise in the Dogecoin market cap, thanks to Elon Musks marketing strategies.
Doge became tradeable on Coinbase yesterday night, and it looks like the perfect time for Elon Musk to get the meme coin surging even higher with tweets like this one.
It remains unknown what Elon Musk's next tweet will be. Could it be that Elon Musk is about to tweet the sale of Telsa's $1.5 Billion bitcoin investment and the purchase of Billion dollars worth of Dogecoin?
What if he tweets that Tesla now accepts Dogecoin as a payment method for its cars?