Elon Musk: Tesla on the verge of joining the S&P 500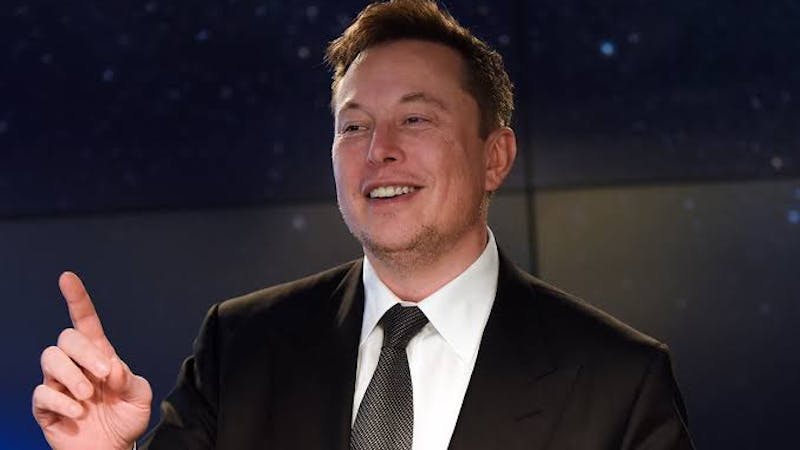 It was another good week for Tesla co-founder and CEO Elon Musk, whose fortune jumped by $9.4 billion as shares of his electric car-maker continued to surge ahead of being added to the S&P 500 Index on Monday. 
The S&P 500 is a stock market index that measures the stock performance of 500 large companies listed on stock exchanges in the United States.
Tesla's stock climbed by nearly 8% between Friday, December 11 and Friday, December 18 - pushing Musk's net worth to an estimated $146.3 billion.
Elon Musk is the third-richest person in the world, behind only Amazon CEO, Jeff Bezos and LVMH chairman, Bernard Arnault.
On Friday, the final day of trading before Tesla is added to the benchmark S&P 500 index, the stock rose by as much as 4% to hit a new all-time high before closing just 0.4% higher.
Tesla shares are up more than 660% so far in 2020, giving the company a market capitalization of more than $650 billion—making it by far the most valuable car company in the world.
The above means Tesla will become the seventh-largest company (by market capitalization) in the S&P 500, in what will be the largest rebalancing of the index in history.
American billionaires like Bill Gate, Elon Musk, Jeff Bezos, Mark Zuckerberg have seen their fortunes skyrocket over the past 8 months; below is a recent list of Billionaires who have gained the most.
Here are the Billionaires whose fortunes increased the most from Friday, December 11 to Friday, December 18.

| Name and Country | Net worth | Source of Wealth |
| --- | --- | --- |
| ELon Musk, USA | $146.3 Billion, UP $9.4 Billion | Tesla |
| Zhong Shanshan, China | $69.9 Billion, up $7.1 Billion | Beverage, Pharmaceuticals |
| Larry Ellison, USA | $87.9 Billion, UP $5.5 Billion | Softaware, Oracle. |
| Jeff Bezos, USA | $186.7 Billion, UP $4.5 Billion | Amazon |
| Sun Piaoyang, China | $38.9 Billion, Up $4 Billion | Pharmaceuticals |
| Masayoshi Son, Japan |  $40.1 Billion, Up $2.3 Billion | Internet, Telecom |
| Robin Li, China | $13.8 Billion, Up $2.2 Billion | Internet Search |
| Cen Junda, China | $12 Billion, Up $2.1 Billion | Pharmaceuticals |
| Robin Zeng, China | $25.5 Billion, Up $2 Billion | Batteries |
| Len Blavatnik, USA | $31 Billion, Up $1.8 Billion | Music, Chemicals |
Tesla's stock has risen by nearly 50% since S&P Global announced on November 16that the company would be added to the index on December 21.
Elon Musk owns around 21% of Tesla's stock, plus a stake in private rocket company SpaceX, which he also runs.
Amazon CEO Jeff Bezos, the world's richest person, saw his fortune rise $4.5 billion this week as Amazon shares rose 2.7%, pushing his net worth up to $186.7 billion, Forbes calculates.
Oracle co-founder and chief technology officer Larry Ellison, meanwhile, saw his net worth rise to $88.5 billion - $5.5 billion more than last week.
Oracle stock has proved resilient, rising 7.3% since last Friday even as political and legal issues continue to delay the closing of Oracle's deal to acquire the U.S operations of TikTok.