Essential facts about N-power recruitment
N-Power is a job creation and empowerment programme from the National Social Investment Programme of the Federal Government of Nigeria.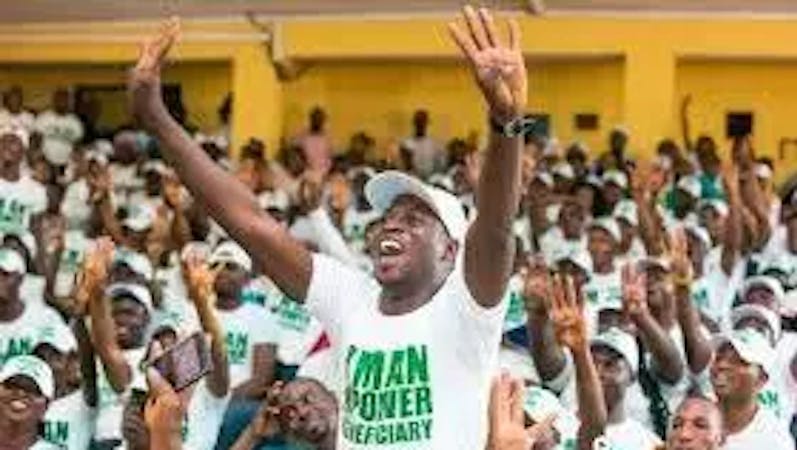 N-Power is a job creation and empowerment programme of the National Social Investment Programme of the Federal Government of Nigeria.
FG created the Programme in 2015 under the direction of the National Social Investment Office as an avenue for Youth empowerment.
The N-Power program is built to address the issue of youth unemployment and help increase social development; it is stipulated for young Nigerians between the ages of 18 and 35.
It serves as a means to acquire and develop life-long skills for becoming change-makers in their communities. The Program is built to prepare young Nigerians for a modern, globalised economy by helping equip youths with skills and certifications for emerging global markets.
Npower is categorised into five levels according to your qualification, which are N-Power Agro, N-power Tax, N-power Build, N-power Health and N-Power Teach.
N-power Agro
This category is for the university graduate in BA Agric, Animals Science, Soil science, Forestry and Wildlife and Agric Extension can apply for N-Agro with such Certificate as Bsc, HND.
N-power Tax
This category is for applicants who read Accounting, Economics, Banking and Finance.
BSC and HND certificate holders can apply for this category.
N-power Health
This category is for applicants who studied medical Health, laboratory science in University and College of Health technology such as Certificate Diploma, HND, and Degree are relevant in the field.
N-power Build (SSCE Holder)
N-Power build is for SSCE holders. An SSCE holder should check the category very well before applying and please do not apply in any of the categories above as you will be disqualified.
The Program has accommodated two badges, and the 3rd bandage will commence its registration on June 26 while Batch A will be passing out into Entrepreneurship on June 30, 2020. Batch B will exit the Programme on July 31, 2020, as announced by the minister for humanitarian affairs, Sadiya Farouq.
"The Ministry has announced that Batch A will exit June 30, 2020, and Batch B will exit the Programme on July 31, 2020. And the commencement of enrolment for a new batch of N-Power beneficiaries effective July 26, 2020."
The application method of Batch C 2020 N-power program
According to the laydown rules as clearly stated in the organisation Instagram post yesterday, the portal would open for registration at 11:45 pm on June 26 2020.
The body further stated that the application is free, and no application fee is needed to apply for the scheme.
Firstly, You must be between the age of 18 - 35. This means that you cannot successfully apply for this scheme if you were born before 1985, or later than 2002.
Ensure you have a printout or accurate details of your bank verification number (BVN)
Recent passport photograph (1 Megabyte) either in JPG or PNG format
Valid contact which could be an email address or a working phone number
Your degree certificate and NYSC certificate, if you are a graduate, and wish to apply for N-Teach or N-Health.
Steps for successful registration
Visit N-POWER recruitment portal at www.npower.fmhds.gov.ng
Click the registration button at the top right hand.
You will be required to put a valid email address and your active phone number.
Enter the position which you wish to apply for as indicated.
Ensure you fill these details correctly such as Name, Marital status, Degree, Religion etc.
Make sure you verify your account by clicking the verification email sent to you. Basic Instructions for SSCE Holders
SSSCE holders can only apply "N-power Build", and it has different categories, below are the categories:
* Building service
* Construction.
* Built Environment service.
* Utilities.
* Automobile.
* Aluminum and Gas
To apply for N-power build, you need BVN, birth certificate and national identification card and phone number.
Good luck as you apply.