Femi Otedola's net worth in 2021
Femi Otedola is a Nigerian business mogul, philanthropist and former chairman of Forte Oil Plc, Femi Otedola has an estimated net worth of $1.8b billion in 2021.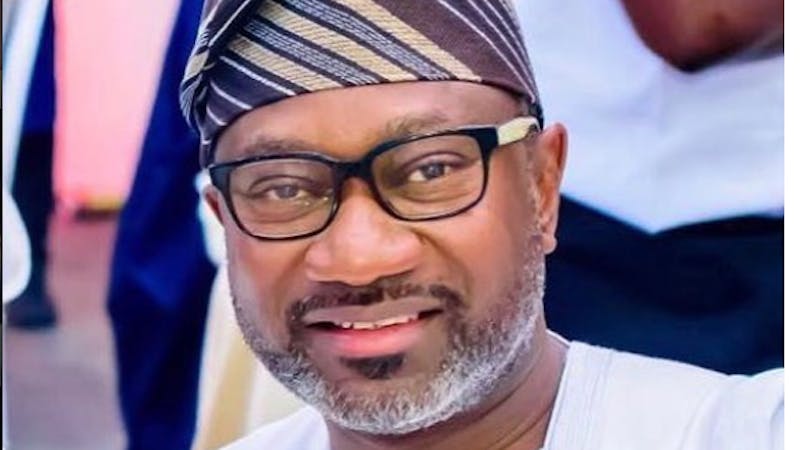 Last year, Femi Otedola gifted his three daughters a Portofino Ferrari car each estimated to cost about $218,000. This got many people still interested in knowing Femi Otedola's net worth in 2021.
Femi Otedola net worth and businesses
Femi Otedola is an industrious Nigerian, and he has a good number of companies he owns in Nigeria. He has made investments across the country and has shares in different companies.
Below is a list of Otedola's companies:
Zenon Petroleum and Gas
Forte Oil
CentreForce Limited
F.O Transport Limited
Swift Insurance Brokers Limited
Femi Otedola's high net worth would be attributed to the chains of businesses he handles. He is the former chairman of Forte Oil Plc (an importer of petroleum). He is also the founder of Zenon Petroleum and Gas Ltd.
He owns chains of other businesses that span different industries like real estate, shipping and finance industry.
Recently, Femi Otedola had also delved into power generation and distribution to bring liberalization to the power sector in Nigeria.
In 2019, Otedola had reportedly invested a whopping $350 million into Geregu, his power generation business.
Otedola and his company, Zenon Petroleum and Gas Ltd
Femi Otedola, one of the richest men in Nigeria with a net worth of over $1.5 million, has made a name for himself in the oil and gas sector.
Femi Otedola established his major company, Zenon Petroleum and Gas Ltd in 2003. Zenon Petroleum and Gas specializes in the distribution and marketing of petrol and petroleum products.
The business mogul, Otedola had invested 15 billion nairas in Zenon. This was used in acquiring cargo vessels, storage depots as well as in infrastructural development.
Otedola's Zenon company is a major controller of the diesel market and supplies petrol products to many top Nigerian manufacturing companies such as Coca-Cola, Dangote Group, Guinness, Unilever, Cadbury, Nestle, MTN etc.
Femi Otedola shares have boosted his net worth
Discussing Femi Otedola's net worth won't be complete without talking about share investments. Femi Otedola has invested in shares, particularly in the oil and gas sector, which has helped boost his net worth.
Femi Otedola had bought a 28.7% share in African Petroleum Limited. Because of Zenon's shares in African Petroleum, Otedola was later appointed the CEO and Chairman of African Petroleum Ltd.
Later, Otedola acquired an additional 29.3% share in African Petroleum Ltd (making it a sum of 56% shares); thus, he became the largest shareholder of African Petroleum Ltd.
It wasn't long after that, African Petroleum Ltd was changed to Forte Oil PLC in 2010. Femi Otedola had made sure to improve the company's management whilst at the same time putting the right technology in place.
Forte later went global after selling 17% of its equity to Swiss Commodity Trader Mercuria Energy Group. Forte Oil has more than 500 gas stations in Nigeria.
Femi Otedola, the wealthy Nigerian businessman with a net worth of about $1.8 billion, is also one of the major shareholders in top Nigerian banks such as the United Bank for Africa (UBA) and the Zenith bank.
Femi Otedola appointements
Being one of the richest men in Nigeria, it is expected that Femi Otedola, with an estimated net worth of $1.8 million, would have held top positions in different organizations.
Forbes has listed Femi Otedola as one of Africa's richest men, alongside the likes of Aliko Dangote who is the richest man in Africa
Femi Otedola, the second Nigerian after Aliko Dangote to be included in Forbes's billionaire list because of his high net worth, is also a well-known philanthropist.
Femi Otedola has made numerous donations to organisations. One of such is a $14 million donation which he made to Save The Children Fund.
Indeed Otedola has climbed the success ladder when it comes to business, and asides from his assets, this is evident in his appointments and leadership roles across various organisations.
Here are a few of Femi Otedola's appointments in the years past:
South Africa commercial relationship development committee member (2004)
Nigerians National Economic Management Team member (2011)
Non-executive director of Transnational Corporation of Nig. PLC (2006-2011)
Chairman, Transcorp Hilton Hotel, Abuja (2007)
Femi Otedola's assets, houses, cars
Since we are talking about Femi Otedola net worth, we have to look into consideration his assets. Alongside companies and various business investments, Femi Otedola also owns luxurious assets like houses and cars.
Femi Otedola purchased real estate worth N2.3 billion from the Federal Government in 2007 through the Zenon of Stallion House.
Femi Otedola owns a number of luxurious home both within and outside Nigeria
Otedola owns expensive properties. He holds a luxurious home in Ikoyi and another in Banana Island, both in Lagos state. He also has a house in the capital city of Abuja.
The abroad is not left out as he also has houses in New York, London and Dubai. He also has lots of luxurious cars to his name.
Among his fleet of cars are two Rolls Royce custom-designed cars which costs about $1 billion each, a Range Rover, a BMW 6 Series, a Mercedes Benz AMG 63 and a recently acquired Mercedes Benz Mclaren SLR valued at N250 million.
The business mogul Femi Otedola, with an estimated net worth of $1.8 billion, is also a proud owner of a private yacht and a private jet.