For young professionals: World Bank Group Winter Internship Programme 2021
World Bank (WB) has unveiled its 2021 Internship Programme (paid internship) which offers highly motivated individuals an opportunity to be exposed to the mission and work of the World Bank.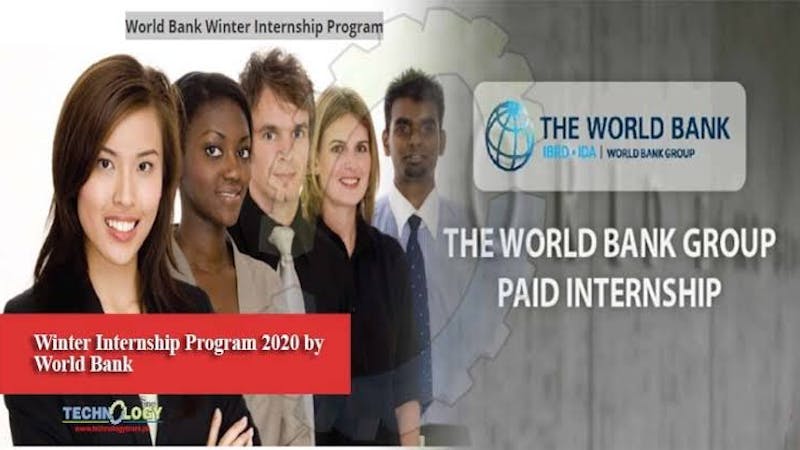 World Bank (WB) has unveiled its 2021 Internship Programme (paid internship) which offers highly motivated individuals an opportunity to be exposed to the mission and work of the World Bank.
Application deadline: October 31st 2020
About the World Bank Internship Program 2021
This internship from the World Bank Group is introduced to enable individuals to bring in new ideas, perspectives and research experience into the Bank's operation while at the same improving their skills in a diverse environment.
It offers an excellent way for professionals to enhance their CVs with practical work experience. Internships are available in both development operations as well as other business units (e.g. Accounting, Communications, Human Resources).
However, availability during a given internship term is dependent on business need.
Eligibility Criteria for the 2021 World Bank Internship Program
Here are the eligibility criteria for this Internship Programme:
Candidates must have an undergraduate degree and be enrolled in a full-time graduate study programme (pursuing a master's degree or PhD with plans to return to school full-time).
Fluency in the English Language is required. Knowledge of other languages such as French, Russian, Spanish, Arabic, Chinese and Portuguese is of added advantage.
Note:
There is no age limit for this Internship Program application
Additional information about the WB Internship Program
This programme typically seeks candidates for operations (Front Line) in the following fields:
Economics
Finance
Human development (public health, education, nutrition, population)
Social sciences (anthropology, sociology)
Agriculture
Environment
Engineering
Urban planning
Natural resources management
Private sector development
Corporate support (Accounting, Communications, Human Resources Management, Information Technology, Treasury and other corporate services).
Here's a fund application for Nigeria youths:
If you are between 18 and 35 years and need business funding, you can apply for the Nigeria Youth Investment Fund soon to be launched by the CBN in collaboration with the Federal Ministry of Youth and Sports Development.
Benefits of the World Bank Internship Program
By applying and getting selected for this programme, you stand to benefit in the following ways.
The World Bank pays an hourly salary to all interns.
Added experience and improvement of CV
Opportunity to expand network and build connections
Where applicable, the WB provides an allowance toward travel expenses up to USD 3,000 at the discretion of the manager. The travel expenses only include transport expenses to or from the duty station city.
Interns are however responsible for their own accommodations. Usually, internship opportunities are for a minimum of four weeks.
How to apply for the 2021 World Bank Winter (Paid Internship) Program
Application Form: Take time to prepare your application and enter your personal information accurately. You be requested to upload the following documents:
Curriculum Vitae (CV)
Statement of Interest
Proof of Enrollment in a graduate degree
Application checklist:
Ensure that you are applying via Mozilla Firefox, Google Chrome, Internet Explorer 10, Apple Safari.
Make sure you are connected with a reasonable bandwidth of internet connection without any network/firewall restriction.
Answer all questions marked asterisk and submit your application in a single session.
Try to complete the application within 45 minutes to avoid the system timeout.
Provide your most current contact information and check that your email address is correctly spelt.
Do not enter special characters in any of the application fields. Also, do not copy and paste texts or characters from Microsoft Word.
Ensure you upload all required documents before submitting your application. Each filed should not exceed 5MB and should be in doc, Docx, or pdf format.