How to choose a career path
The world has much evolved to the point that new careers have emerged, making it an unending list of careers to choose from. How do you make your choice, how do you know the career that is ideal for you? It's all confusing, but you will have to take it a step at a time.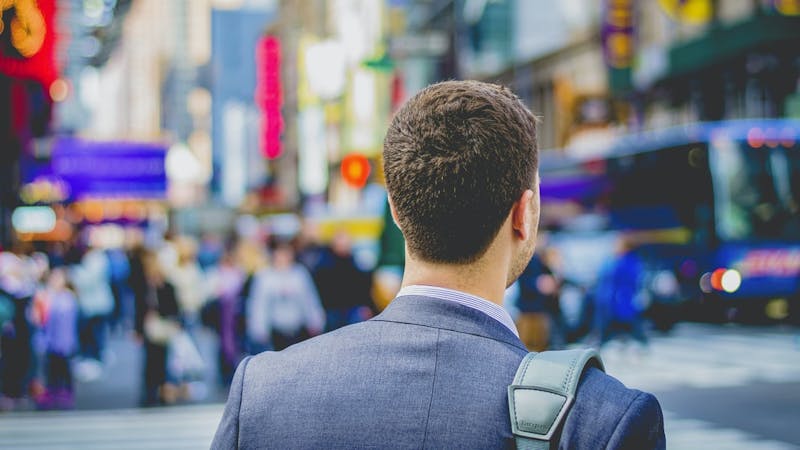 The world has much evolved to the point that new careers have emerged, making it an unending list of careers to choose from. How do you make your choice, how do you know the job that is ideal for you? It's all confusing, but you will have to take it a step at a time.
What is a career path?
Career path would consist of the positions you hold and the roles you play as you attain more heights in your field. Usually, the beginning of someone's career path is marked by the first job he or she got after college. A career may not be rigid as some people along the way divert into different job roles in a different career path.
Growth marked by diversion into another job role in a different career path is known as "lateral movement". On the other hand, one can choose to stick with his or her career path and progress in that field, moving "vertically".
How do you choose a career path?
Let's be realistic; choosing a career path can be hard, definitely not a walk in the park, especially when yours is a country where there is no job security for youths. You might find out when you are ready to start on your career that the path you'd always held dear to you has no place in the society or country.
You'd have to tread carefully to avoid making a mistake or ending up with a career that will leave you unhappy.
Your career path should encompass your goals, your personality, as well as your future plans. These are some of the main factors you should consider at least when starting up even as you make strategic decisions and adjust over time.
Assess yourself and your personality
The first step is to learn about yourself; who you really are.
What piques your interest?
What are your soft skills, your weaknesses and your strengths?
What are you good at, and what do you enjoy doing?
What subjects are your favourite, and do you know why they are your favourite?
Discovering your personality traits helps because it is normal for different personality type to gravitate toward diverse interests and develop strengths there and that includes careers. There are various career personality tests you can carry out online to help you assess yourself.
There is the Myers-Briggs Type Indicator which is a self-reporting questionnaire with which you can use to ask yourself questions so as to identify your psychological preferences.
The Keirsey Temperament Sorter is similar to the Myer-Briggs Type Indicator; however, it identifies more closely, roles that match each individual's temperament. It focuses more on your temperament and behaviours rather than on preferences.
Outline your career goals
You might get it wrong if you just wake up in the morning and say "I want to go into marketing!" without thinking it through. You should do an active reflection not only to help you choose a career path but to help you narrow down your choices as well into a more specific one.
Outlining your career goals starts with assessing yourself just as we listed earlier then, you take it further to identifying your core values. You ask yourself the question, "what do I want from my career?" You also ask yourself what area or role you'd wish to specialize in.
When you have your career goals in mind, it will help you research the right potential career paths, and while walking the path of your career, it is needful that you revisit your goals at intervals to ascertain whether they are still achievable, if you have attained them at least to some extent and if they are still aligned with your interests.
Make lists of the occupations to explore
After assessing yourself and outlining your goals, you go ahead to list out the occupations that seem to match both. For lots of people, the different lists combined would form a lengthy list of professions. So how do narrow it all down?
Look out for those occupations that appeared on multiple lists and put them down in one single file. This list should be your deplorable list as it contains occupations that align with your goals and your different personality traits. Remember, they overlap in the list.
You can also add to the list occupations that simply appeal to you. Maybe you know a little about them or have heard about them, and you find them appealing. Add them to the list of occupations to explore; you might be surprised that you will find out after your exploration that it is your fit.
Explore the occupations you have on your list
Now that you have narrowed down your list, it will be easier for you to explore each of the occupations in you have in there. Look up job descriptions for each.
What opportunities do they have?
Do they have licensing requirements?
What is their average monthly or annual earnings?
What is their general job outlook?
With this exploration, you further cut down your list. This is the point where you eliminate the ones you don't wish to pursue. If you see non-negotiable reasons why a career is not acceptable to you, cross it off the list.
It could be weak job outlook, educational requirements or that the job doesn't appeal to you, eliminate it from the list. This will leave you with about 2 or 3 occupations to choose from.
Do your final research and pick a career
As you are left with much fewer occupational choices, it would be easier for you to do more in-depth research. This is where you make use of the internet and different social media to do intensive research.
Connect with people in those fields to get more insight about the job roles. LinkedIn is a perfect option for this; an avenue where you can meet people to carry out your informational interviews.
With the information at hand, you are expected to pick the occupation that you are certain is the best for you at this point. It should be the one that would bring you optimum satisfaction.
Take away
Career journey is one that begins in a day and grows as each day passes. If you are not attaining growth in your career, perhaps you should re-evaluate, maybe it is not ideal for you. There is always room for you to divert if you discover along the way that the career you chose does not align with your goal.
Also, certain things like skills or qualifications shouldn't really discourage you from pursuing a career you are interested in. Remember, they can be acquired and it wouldn't be too much to do for a career that you know would give you satisfaction.
Finally, you don't have to wait till you are out of college to start planning out your life and looking up careers. Plans do change as we grow, but it makes it easier when you have a foundation and some basic ideas already laid out.