How to get fund for your Business or Ideas
Funds are needed for ideas and Business implementation; here is a guide on the source and how to get funds to sponsor businesses or ideas.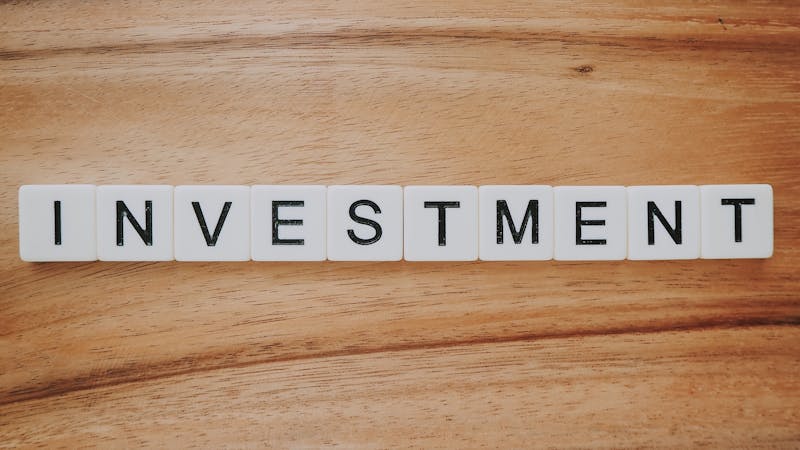 Yes, a billion-dollar idea does not equate to a billion in the bank. There are many promising and potential business ideas, but the underlying problem is funding and Capital.
A potential business idea probably needs a website, team, office space and available funds to pay salaries and rent. Getting funding to finance a business idea is one of the significant hurdles would-be entrepreneurs face.
Even established businesses may require funding to open a new location, rebrand, or due to higher operating costs. Funding for enterprises and start-ups comes in the term called Capital.
Wikipedia defines Capital as assets used for the productions of goods and services. Ideas and businesses need funding to gather enough Capital for launching or operating a start-up.
The essence of creating a product is to affect lives and make profits in the process. Thus, new start-ups must bear in mind that investors, banks, and venture capital firms are always interested in a company's growth/profit outlook.
Venture capital firms take high risks by investing in start-ups; they do this not because they are a charity but have hopes on the return of Investment. Clacified has an article on the top 10 best venture capital firms in the world for 2022.
The article on how to secure funds for business and business ideas intends to highlight the avenues that can provide funds and Capital to sponsor businesses; readers are also expected to learn about other factors to consider while looking for start-up funds. The report will also dispel some of the myths and lies associated with how to fund businesses.
Common lies and myths about business funding
The article will disavow some of the popular myths or misconceptions about getting funds for businesses. Lies does no good to anyone; thus, it is relevant to stick to facts.
Some of the myths about business funding are listed below:
Venture capitals are in the business of financing all start-ups

Venture capital has contributed immensely to the growth of many start-ups today, but most VC firms are not on the lookout for average start-ups.

Mostly, VCs are interested in start-ups that have shown viable growth with a good management team.

That is not to say that there are no VC firms that sponsor idea-stage start-ups, but it bolsters the fact that future entrepreneurs may have to consider growing their business for a while before looking out for VC.

Bank loans can fund new businesses or Ideas

Banks are not in the business of lending money to start-ups but rather loan money to established small, medium and large scale businesses with good balance sheets.

Banks are not supposed to take depositors' money and loan to start-ups in the USA because of the high-risk status involved. On the other hand, good collateral can guarantee a loan from banks.

A good business plan is all you need to get an Investor

Most investors invest in businesses, not the idea or business plan presented on the table. An entrepreneur might give a good business pitch with a well-written business idea and yet gets the door slammed on them.

Sometimes, the investors want to know how much the entrepreneur has invested in the proposed business, like idea implementation, traction (number of users or revenue generated), and management.

No one invests in Ideas or business plans

The above tabulations may have been discouraging, but there are still investors interested or on the lookout for good business ideas that need funding.

In such situations, the investor is most likely investing in the individual who proposed the Idea and not the Idea itself; the investor may believe that he trusts whatever cause the entrepreneur pursues.
Banks are not always poised to give out loans to start.ups
Factors that may affect access to business funds
There are various factors at play when business funding is on the table.
Before hunting for investors, the first thing to consider is the sector or niche that the business or idea will serve. Every investor or venture capital has a specific sector in mind; in other words, it is the responsibility of the entrepreneur to research and know which investor of a VC firm is best.
The stage of the business is another vital factor that could play a role when accessing investment funds for businesses. Traditional banks sometimes give out loans to stable, even slow-growth but established businesses. Alternatively, Venture capitals are usually interested in High-tech companies with a potential for high growth.
A comprehensive business plan is the third factor to consider while seeking business funds. A business plan may not guarantee approval of funds by investors, but it is a crucial element that may hinder getting funds for businesses.
Business plans will summarise how much is needed to fund a business, where the funds will go and the expected return over time. An investor might need to be enticed with a good business plan before asking for a business pitch. Banks may also require a business plan before approving loans.
A future Entrepreneur looking for an investment fund is always expected to be equipped with a good business plan; thus, no one can afford to be caught off-guard because there is no available business plan.
Venture capitals have been in the business of providing funds to businesses.
Sources of business fund
Business ideas and established businesses need investment funds to grow and evolve. Many sources are available for businesses funds and financing, but they may be limited to a certain group of businesses or stages.
The world of business financing and investment funds has been on progressive development because even developing countries like Nigeria have developed platforms to foster business development and idea generation funds.
Here are some of the available sources of business funds today:
1. Getting business funds from Venture capital
Venture capital (VC) should not be the first source of funding to consider unless the idea or business will show a high growth rate in the shortest possible future.
Venture capital comprises a group of individuals who take people's money to invest in other businesses in return for equity and profits; it gives an overview of how VC works. VCs invest in multiple companies but expect losses in almost all of them; the goal is to get one company that can grow and help recover all the former losses quickly. VCs are known to invest in High Tech and IT companies.
In other words, VCs tend to also work more with startups that have shown a rare combination of product opportunity, market opportunity, and proven management. It might help to solicit the help of a professional who has worked or managed a successful startup before looking out for Venture capital funds.
A good future entrepreneur need not ask if an idea or business is a worthy investment for venture capitalists.
Potential entrepreneurs may have to prepare a business pitch and present it to investors.
2. Getting business funds from Angel Investors
Angel investors are another source of funding for businesses and ideas. Angel investment is similar to venture capital, but they are different in some aspects.
Angel investors are individuals who put up their money to invest in companies or ideas, while VCs uses other people's money to make investments.
While VC typically waits until a business has shown a proven track record of growth, Angel investors tend to provide business funds to early and even idea stage companies. Angel investors may not be keen to invest in stable businesses but rather ideas and companies that will show fast growth.
Angel investors are on the lookout for world-changing ideas and businesses that require funding. For instance, Jack Dorsey, the co-founder of Twitter, brought in Angel investors like Biz Stone, Evan Williams and other members of the Odeo team; Dorsey might have nursed the idea of Twitter, but it was the Angel investors who funded the business idea from their pocket.
How to find Angel investors
The article has shown that Angel investors are another source of business funding or financing. The question is how and where can potential entrepreneurs locate Angel investors to fund their businesses.
An Angel investor could be anyone ready to release funds to finance ideas or businesses. However, Clacified will advise the need to thread with caution. Many Con artists and fraudsters can claim to know or help find investors; be wary of such men, especially when the deal is too good to be true.
Today's world has evolved; information technology has ensured that potential entrepreneurs rs can stay from the comfort of their homes and get matched with potential Angel investors who are willing to fund business ideas.
Many websites and companies in the world and Nigeria help bring investors and idea owners together; these websites provide a platform where investors can access new investment opportunities and release funds to finance them.
Some of the known platforms or websites to meet Angel investors are:
Getequity.io (founded by Nigerians)
Gust angel network (gust.com)
AngelList (angel.co)
Family and friends can serve as a source of loans to start a business.
3. Getting business funds from Friends and family
The article has listed two ways to get funding for businesses and ideas. Another source of funds for businesses is friends and family.
There are two reasons getting business funds from friends and family is low on this bucket list. One obvious reason is, they are friends and family, and they end up being part of everyday life, at dinner tables, Christmas and other holiday celebrations.
There are no formal relationships with friends and family. They may expect to be paid back the last cent even if the business fails, unlike angel investors and venture capitals who knew the risk and signed legal documents.
In the United States of America, there are laws implemented (the 2012 JOBS ACT) to discourage getting business investments from people who aren't wealthy, sophisticated investors like friends and families. Some family and friends may not know the risk and intricacies they are getting into. Hence, the government wants to ensure that people who finance businesses are wealthy enough and can afford to lose what they invest.
Potential entrepreneurs can also get business funds from families and friends in loans with the necessary documents signed to avoid unwarranted taxes and pay them back. Loans are not necessarily taxed; here is an article on how the rich avoid paying taxes by taking loans.
Crowdfunding aims to help raise funds for small businesses and startups alike.
4. Funding business from Crowdfunding
Crowdfunding is another popular source of funding o finance businesses and ideas. Crowdfunding websites are websites where the users (Crowdfunders) contribute money to sponsor businesses and ideas.
Crowdfunders are different from typical investors because they do not expect ownership stakes or equity from business owners. Business owners may not be under any obligation to pay back the money (you should read the fine prints of the terms and conditions of the website).
Generally, crowd funders give up their money in return for gifts, congratulatory messages, and even credits emanating from the company. The above makes Crowdfunding ideal for film, documentary, and manufacturing businesses.
Potential entrepreneurs can seek business funding from Crowdfunding websites like Kickstarter, Crowdfunder, etc.
5. Fund your business yourself or bootstrapping
Another of the many ways to get funds to sponsor businesses or ideas is by self-funding, also known as bootstrapping. Here the entrepreneur will have to tap into his savings or take some time to accumulate enough savings to fund his business ideas.
The obvious advantage of bootstrapping is full retention of ownership; in retrospect, the entrepreneur will also bear the risk alone.
Entire savings may not be enough to fund the business plan with bootstrapping. In such situations, entrepreneurs must consider other funding options listed above.
Conclusion
The provision of funds for businesses and sponsoring business ideas have been on the rise since the advent of information technology. Hence many investors may be willing to invest in the right business and ideas.

The first step should not be to meet an angel investor, venture capital, banks or take a loan from family and friends; the most important stage of idea implementation is a comprehensive business plan.

A business plan needs to be handy because opportunities might present themselves. Clacified has an article on how to prepare a good business plan. It will serve as a guide in preparing the ideal business plan.

On a final note, it may not be easy to meet an investor interested in a particular idea or business, but consistency and patience are enough.

0