How to grow a startup business
Growing a business especially as an upcoming entrepreneur can prove a herculean task however, with the right organization, exposure, good products and good branding, you can take your business to the next level.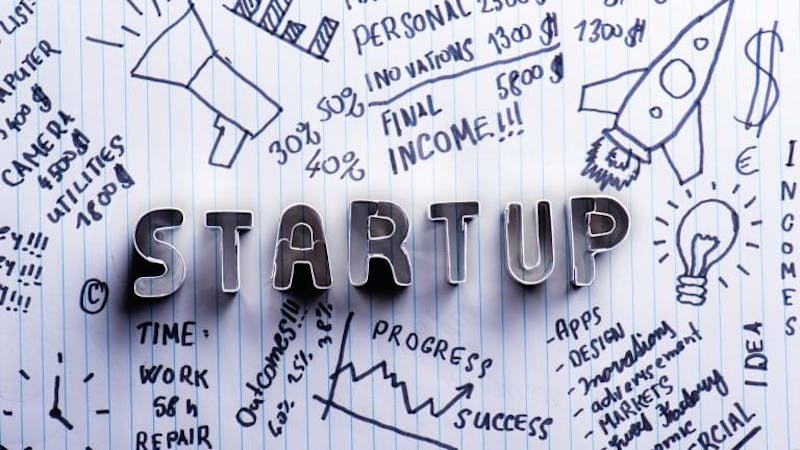 If you are an upcoming entrepreneur with a new business set up, you must have heard different stories from the multi-million companies of how they made it.
While some of the stories can be encouraging, some would sound discouraging while others would sound too good to be true. Irrespective of the story you heard, the sure thing is that you have to work to earn a reputable position in the business world.
Remember business requires risk-taking so you have to be ready to take risks if your business is to forge ahead. With the right tools, the right products, quality services, the right team, expert knowledge and strong branding, you would surely see your business boom.
Now how do you get there?
Start with marketing your brand
When it comes to business, nothing beats a good brand. Once you are known to be a good brand, clients will seek for you and not the other way round. But no one would know that your brand is good at first if you do not market it. Marketing here will involve different things.
Get your family and friends involved
These are the first line of people that are in a better position to help you out without asking for pay. Don't be afraid or too proud to seek their help. Encourage them to speak to their other friends and family about your business, and in that way, words about your business would spread.
Make customer service your priority
When you are still starting up your business, don't make the mistake of focusing more on the profit. While that is important, you should give more attention to building strong personalized customer support.
This is because when you treat a customer right and provide them with the best goods or services they are not just likely to come back later but they are also likely to tell other people about your business.
Also, customers tend to stick more with a business that offers them excellent customer service. Do you think your business will grow without your customers? Now, you see why you should focus more on giving them a good experience.
Build a strong online presence
Almost all businesses these days thrive on an online presence. You will need to create a website that enables potential clients to explore your business or the services you offer.
You may consider adding a blog site as well to help with this. Your marketing team should include an SEO consultant that will create rich contents that will drive traffic to the website.
Be active on social media
As mentioned earlier, your business would need an active online presence in order to grow. It is not limited to a website, but you should also have active social media accounts such as Facebook, Twitter and Instagram and have your website URL linked to them.
Hiring a social media manager will not be a bad idea, as this will improve your level of outreach and user engagement.
Create a good organisational structure
How you organize your work, your office, your schedule, your team matters a lot.
Plan the structure of your business
You should study your employees to know their strengths, and in that way, you can fully harness their potentials and use it to build your business. You should also study yourself to identify your weaknesses and look out for partners that have complementary strengths to yours.
Organize teams that are relevant to the products or services you offer. Your strengths, as well, should be used to boost your business.
Hire the right employees
This is where you should pay close attention to personal attributes and culture. The ideal employee for you should share a similar culture and goals as your business. He or she should be willing to work with the vision of the company in order to nurture its growth.
Group your employees into teams
Nothing beats teamwork. It enables innovative ideas to be developed and makes workflow easy. Assign one person amongst the group to lead. The person should assess the needs of the group, write reports if need be and report to you.
This also makes for the division of labour and enables you to focus on other aspects of the business without having to do everything alone. Eventually, as your business grows, you will need to create a chain of command because by then, you must have had a greater number of employees.
Create the chain in such a way that each employee knows who he or she reports to.
Create standard and streamlined work routines
Your business should have standard procedures for doing things. You should also establish clear policies that will reflect your goals even as the business grows. It will also help your employees to know what should be done at any specific point in time without being lost.
Measure the growth of your business
You must know the results of the efforts you make and the inputs you have made to your business. If you made the right inputs, be sure to expect progress and growth. However, you still need to measure your business growth over time.
How exactly is it growing? Which aspect affects its growth more?
Set timelines for your business goals
Your business should have a general goal it aims to achieve, but that isn't the only thing we are talking about here. There are long term goals, and there are also short term goals. How well you work towards achieving the short term goals will determine whether your long term goals will be achieved.
To achieve the short term goals, you should start with creating feasible goals and then matching them up with timelines. Set up specific time and dates that you wish to meet up with those goals. Task delegation will also be useful in meeting your set deadlines.
Track the growth metrics using the appropriate software
It is possible to track performance indicators manually using a spreadsheet, but this could take more time, especially as your business expands. You should consider subscribing to a software platform such as SimpleKPI that will track those metrics for you without you stressing yourself.
Too much growth indicators can get you overwhelmed. You might want to focus on one or two at a time.
Analyse your business metrics and financial reports
First, you should have a financial secretary or someone amongst your team that is responsible for creating the financial reports. If your business is one that is growing rapidly, there might be a need for you to go over the report more than once in a week.
This will help you identify even the smallest problems before they grow into bigger problems. You can always set up a meeting with your financial officer to review the company's cash flow and income.
Keep your employees in the loop
Your employees form part of your team and need not be kept in the dark as regards the progress of the company. Keeping them updated will give them more idea on the areas to focus their attention on and areas to improve on.
Another advantage of reporting the company progress to your employees is that it will help to motivate them. When they know that they have contributed to making the business forge ahead and grow, they will be motivated to do more.