Insurance in Nigeria: Why you must insure your business
The average Nigerian knows little or nothing about insurance and how it can be useful for their business, the few that know have wrong notions about insurance companies. Does your business have high chances of survival in the country without insurance coverage?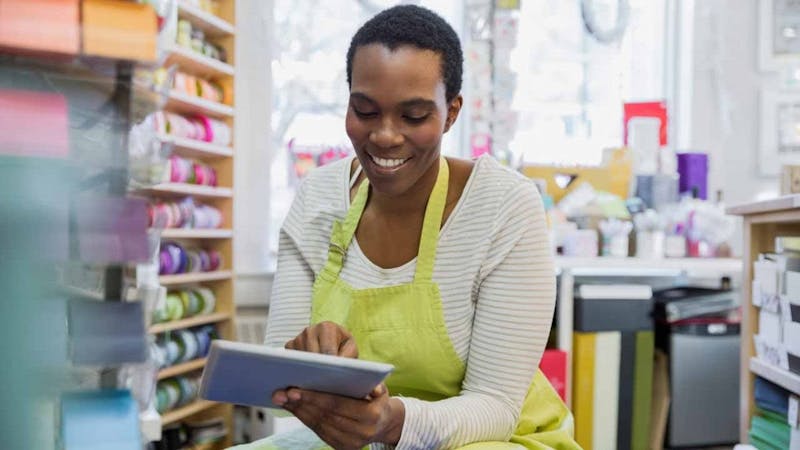 I came across a story on Twitter that prompted me to write this article. The story was that of a hardworking female entrepreneur who lost millions worth of her investments to flood in Nibo area of Anambra state.
She invested in a fishery business and was doing well until flood started wreaking havoc in her pond site. From the story, efforts were made to get the state government to intervene, but it all proved futile as the state government seemed to lend deaf ears to the pleas.
This story isn't the first of its kinds in the country. Every year millions of business are lost in various hazards such as flooding, fire outbreak, building collapse etc.
Pleas are being made to the government to provide relief for owners of the businesses, and indeed it is in the place of the government to do so. It is also the duty of the government to provide an enabling environment for businesses to thrive within the nation.
However, Nigerians, business owners, entrepreneurs need to take more deliberate steps to insure their businesses and ensure they are protected from this sort of unforeseen damage.
The fish pond destroyed by flood
I have come to find out that one of the major reasons businesses languish in the country is ignorance. Many Nigerians do not know about insurance, its benefits and how it works.
Asides that, there is also that percentage of people who do not trust insurance companies and who believe that insurance companies do not pay claims. But, this is just a mere myth.
Stears Business reported that in 2016 alone, the insurance industry paid out claims worth N70 billion. The Nigeria Insurers Association (NIA) in collaboration with the Nigerian Insurance Commission (NAICOM) has been trying to shift the perception of the masses to match the reality of things.
Now that you know that insurance works in Nigeria and not only abroad, you might want to ask, "why should I insure my business?" Perhaps, understanding how insurance works will help you understand why you should insure your business.
How does insurance work?
Insurance is a financial contract between two entities, (in this case, the business owner and the insurance company). This contract transfers the risk of financial loss from you or your business to the insurance company.
Getting an insurance coverage for your business ensures that you get compensated in the event of damage
Insurance protects you and/or your property (which can be your business) against the risk of loss, damage or even theft. All you have to do is to make regular payments known as 'premiums' to the insurance company.
What this means is that you pay a small amount of money to the insurance company at stipulated intervals so that in the event of a loss or damage to your business, you will make a claim to your insurer (insurance company). Your insurer will then pay you for the loss as covered under your insurance policy.
Is insurance too expensive?
Asides the ignorance or lack of information, some Nigerians have argued that insurance is too expensive. Some entrepreneurs would say they do not have additional money to part with while others will say they do not pray for doom to befall their business.
But., does anyone pray for evil things to happen? No one does, but they still occur nevertheless. You will only realise that the cost of insurance is like a "penny" when compared to the loss when something bad happens to the business. At that point, you'd wish you have something to fall back to.
People that have made the wise decision to insure their business and other properties have attested to have seen the first-hand importance of insurance as it has got them covered in cases of loss.
When you check the millions of money you stand to lose and the risks insurance protects you from, you'll choose to opt for business insurance
When you look at it from all perspectives, you'd see that insurance premiums are relatively low. If you are insuring your car, for instance, it is unlikely that you will pay more than 5% of the value of the vehicle for comprehensive car insurance, but you will end up saving more than that on repairs.
Acquire knowledge for your business
A large number of Nigerian entrepreneurs in Nigeria need to be educated on not just how to grow their business but also on the need to insure it.
The country is also already facing lots of crisis which makes it even harder for especially the small businesses to thrive.
Entrepreneurs take risks (which is, by the way, one of the critical elements of entrepreneurship) in the business ventures and this is more reason why you should insure your business to mitigate against unforeseen losses.
Have you learnt how to track your business expenses? It is not enough to just start up a business, but you must also track your business expenses, and in that way, you maintain healthy cash flow.
Also, you must learn about the different types of business insurance policy, so you don't end up wasting money on an insurance policy you do not need and won't benefit much from.
Regardless of the economic situation in the country, people's perspective of insurance in the country needs to change. Note that "anything you don't want to lose is worth insuring".