Top 10 richest bitcoin billionaires in the world
Some investors aquired wealth through bitcoin and cryptocurrency; here is a list of the top richest investors in the digital currency ecosystem.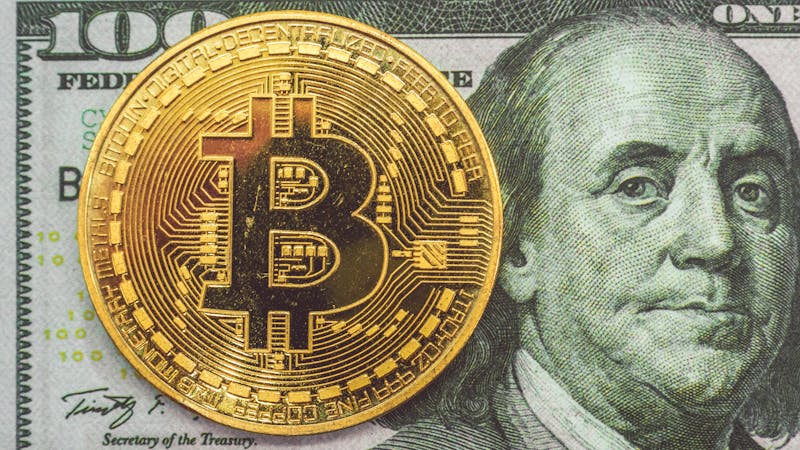 Some of the most popular trends on google today are cryptocurrency and bitcoin; the latter is the first digital currency formulated in 2008 though formally launched in 2009.
The idea of cryptocurrency was brought to the limelight by an unknown person or group, Satoshi Nakamoto. Satoshi developed a unique financial and payment structure that defies traditional finance.
Flash-forward to the present day, bitcoin has gained recognition with a near-mainstream acceptance. Some early bitcoin investors made their first millions from bitcoin - thanks to the upward scale of bitcoin.
While the majority debated the value and future of bitcoin, a few individuals saw the potential and decided to join the wagon. Today, the world can comfortably count the world's top 10 bitcoin billionaires and millionaires in a heartbeat.
Bitcoin had a bumpy ride from 2010 when it traded at 0.08 USD before rising from 1 USD to 32 USD in 2011. The relatively low price was an avenue for both rich and poor to invest.
The few who went against public opinion to amass large quantities of bitcoin are among the list of top 10 richest bitcoin billionaires globally, with bitcoin hitting its ATH of over 68 000 USD and a market cap over 1.6 trillion in November 2021.
The list includes famous names in the crypto market today; they all ventured into cryptocurrency projects like exchanges ad investment firms.
The article will highlight early bitcoin investors like:
The top list will also include other individuals who invested a considerable sum of their capital into building infrastructure to support blockchain networks:
Below is the list of the world's top 10 millionaire bitcoin investors:
1. Satoshi Nakamoto - Net worth of 56.1 billion USD
One cannot write about the top richest bitcoin billionaires without talking about Satoshi Nakamoto, the founder and creator of bitcoin and blockchain technology.
The inventor(s) of bitcoin has remained anonymous since the inception of the first digital currency.
The only known fact about this individual is that he (or they) own about 980,000 BTC, as seen from the public ledger.
Such a stash makes Satoshi the richest bitcoin investor in the whole world, with a net worth of over 56 billion UD dollars. Bitcoin trades at 57,000 USD at the time of this writing.
Many persons have claimed to be the real Satoshi Nakamoto, but they all lacked credible evidence to support their claims.
A Screenshot from FTX.com
2. Sam Bankman-Fried - Net worth of 26.5 billion USD
Sam Bankman-Fried is the second richest man in the bitcoin and cryptocurrency space. The MIT graduate may not have invested early in bitcoin, but he saw the financial opportunity presented by bitcoin.
The California-born investor studied the overwhelming demand for the nascent digital coin at the time.
The kimchi premium was probably the best opportunity for Bankman. The kimchi premium resulted from South Korea's high demand for bitcoin, leading to its price's extra 50% increase. Sam Bankman-Fried took part in the arbitrage opportunity and sought other arbitrage opportunities in Japan.
He also discovered that bitcoin lacked good infrastructural support and used the arbitrage returns to build an exchange company that tracks the value of bitcoin and other financial assets.
The billionaire has been in the mainstream since his crypto exchange company FTX. He also made Forbes 30 under 30 list.
Image of Brian Armstrong from fortune.com
3. Brian Armstrong - Net worth of 10.7 billion USD
While the early bitcoin investors smiled at the bank, the infrastructural builders also amassed enormous wealth by making bitcoin and other digital coins accessible.
Brian Armstrong is among the top richest men in crypto. He is the co-founder of Coinbase - the largest crypto exchange in the united states of America.
The former Airbnb software engineer led his company successfully to become the first publicly traded crypto exchange in the United States of America. Shortly after going public, Coinbase briefly reached the 100 billion USD benchmark before returning to 65 billion USD.
Brian Armstrong has about 19% stake in Coinbase and reportedly raked in over 330 million USD in profits last year (2020).
Cameron Winklevoss, right, and his twin brother Tyler following court proceedings in San Francisco, Carlifonia.
4. The Winklevoss twins - Net worth of 5 billion USD each
Recall the Winklevoss twins, also known as Tyler and Cameron Winklevoss? Tyler and Cameron are identical twins who have amassed a fortune in bitcoin.
The duo became famous following a lawsuit they filed against Mark Zuckerberg, accusing the Facebook founder of stealing their idea to create social media website.
Facebook paid the Winklevoss twins 65 million USD in cash and Facebook shares for compensation claims. They started buying large quantities of bitcoin in 2013 when the price of Bitcoin was barely $120. They purchased over 1.2 million bitcoins at the time.
Moving forward, Winklevoss dived deep into the bitcoin market by creating one of the top exchanges in the world, Gemini. At some point, The twins also claimed they own about 1% of all bitcoin in circulation.
5. Chris Larsen - Net worth of 6 billion USD
Chris Larsen is among coin issuers in the cryptocurrency space due to his role as a Ripple co-founder.
The California-born billionaire has also founded and invested in numerous start-ups across silicon valley.
Chris Larsen founded Ripple with Jed McCaleb to facilitate international payment using blockchain technology. The company also issues its crypto coin known as XRP.
In January 2018, Chris Larsen was the world's fifth-richest man as XRP surged from 1 USD to 3.65 USD. With a net worth of 59 billion USD, Mark Larsen was able to push Mark Zuckerberg to the 6th position. However, XRP trades at 0.855 USD as of 8th December 2021.
The self-made billionaire ranks as number 172 on Forbes top 400 list.
Image Fred Ehrsam from Creative commons
6. Fred Ehrsam
From the classrooms of Duke University to Goldman Sachs forex trading division before learning about bitcoin, Fred Erhsam has always been at the forefront of finance. Fred Ehrsam founded Coinbase with his colleague, Brian Armstrong.
Ehrsam describes himself as an avid game player - where he learnt about in-game digital currencies.
Fred Ehrsam owns about 9% of the total shares in Coinbase, though he left the company whilst retaining the shares to start-up paradigm, a Cryptocurrency investment firm. Paradigm now boasts of over one billion dollars in assets.
The crypto investor was recognized by Forbes in its 30 under 30 list at 24. He also ranks as 333rd on Forbes 400 list.
7. Jed McCaleb
Jed McCaleb is among the top richest cryptocurrency billionaires. He is a software programmer whose name has been linked with many start-ups and projects.
Jed McCaleb is the founder of defunct cryptocurrency exchange platform MtGox. He sold his ownership stake before the company was hacked in 2011.
The software developer was the brain behind the digital currency XRP; he developed it with Chris Larsen before his departure.
Jed McCaleb left Ripple to develop a new payment solution and digital currency that profers similar solutions to XRP. He released Steller as the open network and XLM as its native currency.
Much of Jed's net worth is linked to his XRP holdings. The NYT named McCaleb among the top 10 people leading the Blockchain revolution in 2018.
Image from afrikanheroes.
8. Michael Saylor - Net worth of 2.3 billion USD
Michael Saylor is an American businessman and billionaire. He is the CEO of MicroStrategy, a tech company interested in mobile software, cloud services and business intelligence. Saylor owns about three-quarters of all MicroStrategy shares.
He is a new player in the crypto ecosystem but has invested heavily in bitcoin. Michael Saylor started playing in the bitcoin arena around July 2020, when he announced that Microstrategy intends to reduce its cash stockpile by investing more in Bitcoin, gold and other digital assets.
In February 2021, MicroStrategy reported that the company holds about 90,531 BTC, amounting to over 2.1 billion USD (when it was bought) at an average price of about 23,985 USD.
Michael Saylor also disclosed that he has personally acquired about 17,732 BTC.
Binance CEO Changpeng Zhao.
9. Changpeng Zhao - Net worth of 1.9 billion USD
Changpeng Zhao is popularly known as CZ. CZ is a Chinese-Canadian founder and CEO of the largest crypto exchange by market capitalization, Binance.
Binance is a global household name even though it has faced mounting pressure from regulators in different countries like the USA, China, Tokyo and the UK.
Changpeng Zhao also rolled out the Binance coin (BNB), the third-largest crypto by market cap. There are reports that Biannace makes over 1 billion USD in profits.
Photo from trustnodes.com
10. Barry Silbert - Net worth of 1.9 billion USD
Barry Silbert is among the early investors and proponents of Bitcoin.

Silbert bought over 48,000 BTC during the auction of assets forfeiture connected to Ross Ulbricht in 2014; the FBI sold 1 BTC at 270 USD.

He officially jumped into the Bitcoin scene in 2013 after forming Grayscale Investments - the world's largest digital asset management company.

He is also the CEO and founder of Digital Currency Group (DCG), an asset management company that manages over 50 billion USD in assets.

DCG is a conglomerate of at least five subsidiaries with a vested interest in crypto start-ups and companies like CoinDesk, Luno, Genesis Trading, Ripple, BitPay and Chainalysis. 

0