Top 4 Best Crypto coins to invest and observe in November
The cryptocurrency space is filled with digital coins; many lack value and potential, but only a few are worth the investments. Here is a list of the top 4 coins that are worth looking out for in November.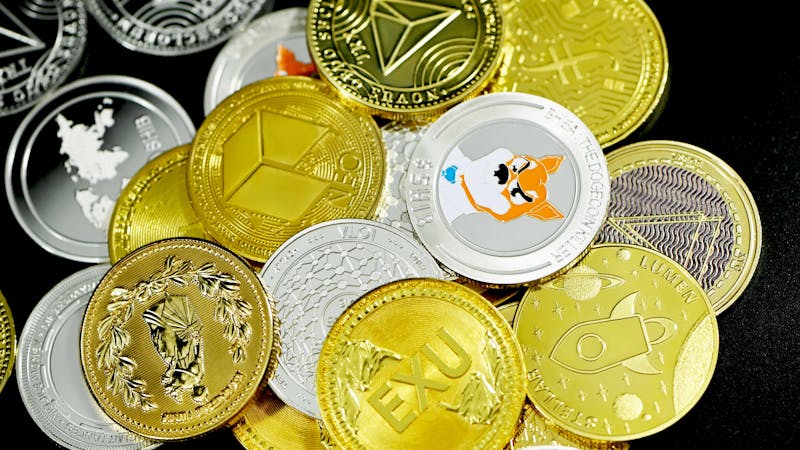 One of the foremost goals of cryptocurrency is more accessibility and financial inclusion. The crypto ecosystem is a decentralized market that thrives in bringing new forms of finance closer to the average man.
It offers new opportunities for investments with profitable returns if concise research is done.
Though ubiquitous, there are still critics and government institutions who believe digital currencies have no intrinsic value.
The unpopular policies meant to nuance the potential of crypto has failed to restrict its advancement. The digital ecosystem keeps garnering momentum at each round.
David Rubenstein, a famous cryptocurrency investor, told CNBC that bitcoin and other altcoins have come to stay and are not going anywhere.
The CEO of Twitter, Jack Dorsey and Elon Musk, once revealed that the cryptocurrency space envelopes enormous potential. Elon Musk also reiterated that he bought some Bitcoin, Dogecoin, Ethereum and will not sell them.
Many investors have testified that Bitcoin and other altcoins can change the monetary space. Square, one of the fintech companies in the United States of America, holds over 8000 units of bitcoin.
Other mainstream financial companies like CashAPP and Paypal has also joined that bandwagon of cryptocurrency. It only proves one thing; the populace cannot afford to ignore Bitcoin and other crypto coins any longer.
Recent trends and news should serve as a clarion call for potential investors who are still wary of the crypto market. However, caution and due diligence is a prerequisite for making profits in crypto.
The new year is only a mile away, but some altcoins are worth investing in before the year runs out. The article seeks to highlight the top 4 coins to invest or hold in November.
It will seek to illustrate what makes these coins unique, their potential to rise and why they should be part of every portfolio.
Cardano is hailed as the 'Ethereum killer'
1. Cardano (ADA)
Cardano is an open-source and decentralized blockchain product meant for validating transitions. It was founded in 2015 with ADA as the native currency on the Cardano network.
ADA made the list of the top 4 coins to invest and observe in November because of its many unique features. It ranks as the 6th largest crypto coin with a market capitalization of more than 67 billion USD.
Charles Hoskinson, a co-founder of the ethereum network, founded Cardano by formulating a structural framework that seeks to correct the downsides of the ethereum blockchain.
Cardano is among the most prominent crypto coins to successfully deviate from bitcoin's proof-of-Work system and integrate the Proof-of-Stake consensus mechanism to validate peer-to-peer transactions on its network.
In September 2021, Cardana launched its smart contract functionality, allowing Dapps and NFTs on the network.
The above changes show Cardano's commitment to the future; it also stands to prove a plan to make the network more scalable, sustainable and operable.
Cardano has outlined a clear roadmap that guides its development and addition of new functionalities. They are Byron, Shelley, Goguen, Basho and Voltaire era.
The end of the Goguen era in September 2021 ushered in the Basho era, which made transactions more efficient. The proposed Hydra upgrade in Cardana can allow the validation of millions of transactions per second.
The Cardano Foundation is built as a technology company that would usher in innovative products; Cardano has rolled out products to provide solutions in the education, agriculture, finance, retail, and healthcare sectors.
ADA has a total supply of only 40b billion units, ensuring scarcity (value) as more Dapps and exchanges are launched on its DeFi platform.
Tron was founded by Justin Sun
2. Tron
Another coin on the list for top coins to invest in is Tronix. Tronix is the known cryptocurrency on the blockchain platform, Tron.
Tron was founded in 2014 by Justin Sun. Since its inception, the network has gained traction and made the top 10 largest cryptocurrencies by market capitalization.
According to its roadmap, Tron positions itself as a platform where content creators can share and earn from their content, thereby eliminating the cost of intermediaries.
Tron is using blockchain to creep into the evergreen entertainment space where creators would be paid in Tronix.
Tron was dependent on the ethereum network and was part of the ERC-20 tokens, but further advancement deployed the network as an independent peer-to-peer network in June 2018. Tron supports other tickets on the TRC-20, TRC-10 and TRC-721 (non-fungible) token standards.
Tron is one of the first smart contracts networks to move to Mainnet, featuring its advanced DApps and DeFi systems. On 24th July 2018, Tron acquired BitTorrent (DApps), a filesharing company, furthering its community plan. It proves Tron's commitment to staying relevant in the future.
It is a highly scalable network, unlike bitcoin and validates over 2000 transactions per second.
Many reasons buttress the potential of Tron and make it unique among other Crypto coins. Tronix is listed on mainstream exchanges like Binance, which gives potential investors more options to trade and transact with the coin.
The marketing strategy of Justin Sun has been effective in keeping the Tron community afloat. The Tron network has gathered moment in Asia, and recent new rounds have seen Sun publicizing Tron in the USA.
Tronix has a total of 100 billion units, with more than 71 billion already in circulation as at press time.
The NEO network has two tokens.
3. NEO
The potential for growth and advancement are the keywords while discussing the assets or coins to invest or observe in November. Neo meets the criteria as one of the top 4 coins with potential.
Neo is a decentralized blockchain network that was founded in 2014 by Da HongFei and Erik Zhang. Neo views itself as a rapidly-growing platform that will bring about the Next Generation of the Internet.
Neo has a vision of bringing assets, digital payments and Identities together. Neo enables access to physical assets through an inbuilt Oracle system. Smart contracts on the Neo network can access off-chain real-world data using the Oracle system.
The Neo network has two native tokens, NEO token and GAS. The GAS token is used to pay for NEO transactions.
Neo is often labelled as China's version of Ethereum. The uniqueness of the Neo platform can be attributed to its smart contract model, which is distinct from Ethereum.
Software developers can only deploy DApps on the Ethereum network by learning the new programming language called Solidity. However, DApps can be built on Neo using popular programming languages like C#, Go, Python, Java, or TypeScript.
The above indicates the potential for broader acceptance in the crypto ecosystem.
On another note, Neo's proof-of-stake mechanism can process 10,000 transactions per second compared to Bitcoin that takes over 10 minutes to mine 1 BTC.
The Neo 3.0 rebranding brought about many changes to the platform. Investors are also expecting further advancement to accommodate future needs.
There are only 100 million units of NEO, and over 10 million units are circulating already.
The EOS network is similar to an operating system.
4. EOS
EOS stands for Electro-Optical System. It is a decentralized operating system built on blockchain technology that supports EOS as its native cryptocurrency.
The decentralized system is owned by the technology company BlockOne.
EOS aims to offer a more friendly platform for the development of DApps, and it is similar to operating systems like Windows or iOS.
EOS possesses core functionalities that allow developers to build blockchain apps similar to developing web-based applications on a commercial scale.
EOS believes it could support thousands of decentralized Apps without hassle through parallel execution and modular approach - hence seen as a competition to the Ethereum network, which lags in processing speed.
The company behind EOS raised over 4 billion USD during the ICO process, echoing the firm belief in the EOS project.
The EOS network ensures a constant demand for the EOS coin because developers are expected to hold the coins while using the network.
With a limited supply of just 1.02 billion tokens and over 936 million in circulation, it is expected that the current EOS architecture will encourage more scarcity of the EOS tokens.
Conclusion
There are many coins with growth potential. The above is only but a guide on what to look out for a while carrying out research.
This article described each token or coin's architecture, use, and roadmap; these attributes gauge an asset's potential.
The architecture of a crypto coin can tell an investor if such an asset is worth any investment. There is also the need to evaluate the company's vision concerning any given crypto asset before investment plans are made.
Potential investors should ask these questions:
Do they have any plan of improving the network?
Will the current architecture permit scalability
Can the System sustain further growth?
Thorough research will minimize loss and reduce risks.