Earn money: Top 10 Flexible ways to make money every month
There are some ways to make money for yourself asides your 9-5 jobs. Learn how to earn money with that which you have at hand.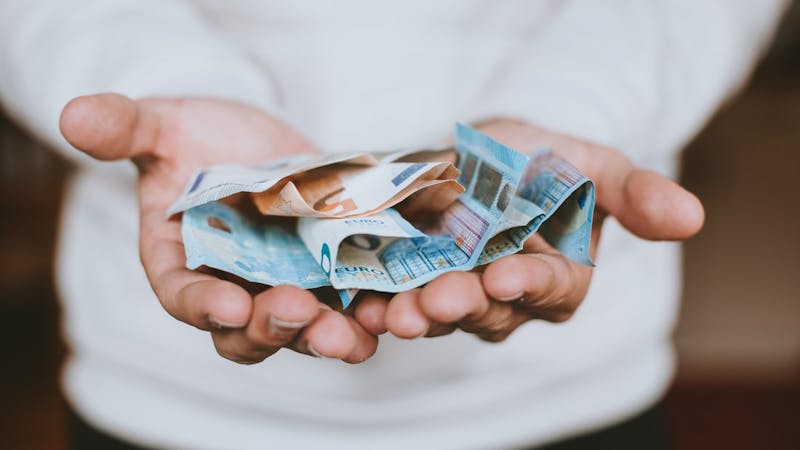 There are some ways to make money for yourself asides your 9-5 jobs. Learn how to earn money with that which you have at hand.
It is not surprising that in this pandemic era, lots of people are thrown into financial crisis as some have their salaries reduced while some others lost their job.
The question is, "How do you earn more money?
Here are the top 10 ways to make money every month:
Going into rental property
Investing in stocks
Investing in fixed income security
Apartment real estate investment trusts (apartment REITs)
Blogging
Virtual assistant jobs
Starting a business online
Becoming a marketer
Providing services using your talent or skills
This is not the time to sit and nurse your wounds or time to get depressed. The struggle continues. There are many flexible ways to make money for yourself.
You'd be surprised that you have with you or in you things with which you can rise again just that you haven't taken advantage of them.
Some people have skills, assets and even money that can generate more money for them but just don't know how to go about wealth creation. Thus, it is not surprising that such people seek to know how to earn money.
Imagine having the key and not knowing how to use it on a lock or worse still, not knowing that it can be used to open a door?
Then there are those who resort to illegal ways to make money. That too is very much unnecessary when there are other legitimate things you can do to earn extra money.
The good news is that there are several ways to make money for yourself asides your 9-5 jobs. Learn ways to make money with that which you have.
Making money with assets
We can't talk about how to earn money without bringing up assets.
When you have assets, they can always generate money for you. In fact, that is precisely what assets are meant to do- make more money for you.
This explains why people are advised to focus on creating assets rather than liabilities during their good days so that on the rainy days, they can always have something to fall back on.
With assets, you are investing in the future. Here are how to earn money with your assets.
Rental property
How much you will earn from your property will depend on the property you have, its worth, how much it is demanded as well as where it is located.
How to earn money would be much easier to discover if you understand real estate investment.
Business could be good for a property (house, for instance), in urban areas, but you may not make as much money if it is located in the remote areas.
You can rent out your building as a residential home, shop, warehouse, church etc. Houses are not the only property that can be rented. There are other ways to make money via rental property.
People rent out cars, event decoration materials, canopies, even clothing accessories. What do you have? Can it generate more money for you? Think about it.
Starting with these questions will not only give you clue but also guide you on how to earn money for yourself on monthly basis.
Investing in stocks
Stock investment is another flexible way of making money even though it comes with risks (which business doesn't have risk anyways?). Stock investment also requires financial skills and knowledge to some extent.
The business of buying and selling of stock does pay in the long run, especially if you are knowledgeable in the area.
How much you invest will determine how much return you will get from the investment per annum or per month. This is one among other ways to make money.
Investing in fixed income security
Investing in fixed income security means you invest in things like bonds, treasury bills etc. Just like stock investment, the amount invested will determine what you earn.
A tip on how to earn money from investing in fixed income security is that you should work with your financial goal.
For instance, if the goal is to make N50,000 per month in treasuring bills, then you might have to invest an average sum of about N6,000,000.
Apartment real estate investment trusts (apartment REITs)
Still on how to earn money via your assets, Apartment real estate investment trusts (REITs) is another way to make money for yourself.
Apartment real estate investment is just a small part of real estate investment as real estate investment deals with investment in a portfolio of properties.
The idea behind apartment REITs is that retail investors will be able to participate in investing in real estate (which normally would have been unaffordable).
Some of us do not have that much money to own large properties bigger than apartments as such properties are just too expensive, but we can afford to buy one apartment or room.
Do you know you can buy a single room or apartment from a building and have it rented out? This is one of the ways to make money from your asset every month.
Because people will always need a roof over their heads either for short term or long term, you'd be surprised that money generated from that room can get another room, apartment or even a whole building.
You can invest more and more of these rooms or apartments and voila! Welcome to the real estate world.
Other ways to make money
All these while, it seems we have been ranting about making money via assets.
I know some readers at this point would have rolled their eyes multiple times, wondering how to earn money when they don't even have the asset to invest with.
Dear reader, let's talk about how to earn money today.
Do you know you can work from home and earn enormous deal of money? Find out the top 10 online jobs today
Top 10 Online Jobs For Anyone
Of course, there is something for almost everyone. If you do not have assets, you sure do have skills and can offer services in exchange for money, right?
That is precisely what I am doing right now- using my writing skill to provide a writing service in exchange for money. With that said, let's see how to earn money by offering services or with your skills.
Blogging
Blogging is a cool way of making money and is even a lucrative business nowadays. Who doesn't know about the likes of Linda Ikeji the famous Nigerian blogger?
Blogging, however, is not for everyone as it requires writing skill and patience. Blogging simply means writing short articles or stories on varying topics and putting them up online for online users to read.
Topics to blog about could cover areas like politics, entertainment, health, society, gossip, sports or even personal life. Some people chose a particular niche to blog about and gain popularity for the niche they write about.
The good thing about blogging is that you do not even need to invest money- just your laptop, phone and internet connection.
You can also blog from anywhere; an office is not even required for that. However, you will have to put in your time and be consistent if you are to build your blog and earn from it.
You will also need knowledge of SEO in your writing and in structuring your blog site in order to drive traffic.
When you drive traffic to your blog site, you'd be surprised the amount of money advertisers would be willing to pay you just to have their Ads on your blog.
If you have good writing skill, do you still need tutorials on how to earn money? Watch this space and follow up on Clacified, we have more incoming for you.
Virtual assistant jobs
Virtual assistance is gaining more popularity, especially as firms are outsourcing skills and employees and diverting more into remote works.
With virtual assistant jobs, you get employed to work remotely from any place that doesn't have to be an office. This is one of the ways to make money for yourself.
All you would need would be your personal computer, phone and internet connection. Virtual assistant job is gradually turning into a career of choice, especially for mums who would prefer to work from home.
So, if you are a stay at home wife, why not give this a shot? Stop asking questions about how to earn money and start earning the money already!
Starting a business online
You know that the likes of Google, Facebook, Amazon etc. are all businesses, and they operate online, right? In likewise manner, you can start up something online.
In Africa, there is Nairaland, Konga, Jumia, and there is even Clacified. These are all websites that were created with different aims, but one of the goals is to make money and help others make money via the online market.
Do you know you can open a shop online and sell your product on some of these platforms online?
Read more about how to become a seller and sell your product on Jumia. The steps are pretty straightforward. Other e-commerce platforms like Jiji, Konga etc. offer similar avenue and gives insight on how to earn money.
Even if you don't want to sell in such e-commerce platforms (perhaps you feel the market there is competitive), you can build yourself a website for your business, market your products on social media platforms, use Facebook Ads etc.
The idea behind operating your business online is that you gain more reach as there are millions of people using the internet every day, and you connect with people.
Also, you save yourself the cost of renting out a shop (yes, some businesses are 100% virtual). A good number of businesses started just from the bedroom. What else do you need to make money?
Become a marketer
Are you good with marketing and sales rep? You can become a part-time marketer where you sell products and gain commissions in return for the products sold. This is one of the flexible ways to make money.
However, marketing would require that you have excellent communication and persuasion skill.
There are also people who market products online. In that case, you will need to have knowledge of content marketing and be skilled in copywriting because how you put it out to the public will determine if people will engage you or not.
Companies are continually looking out for marketers to do the marketing and sales job for them. You must have heard of Longrich and Oriflame; they are examples of such companies with thousands of marketers under them.
Network marketing, in recent years, is gaining more popularity as a form of marketing that has proven to be viable.
Use your talent or skills to provide services
When we say, "use what you have to get what you want", you might as well interpret it as "use the skills and talents you have to get the money you need".
If you are still thinking of how to earn money, remember that people and businesses always need the services of others in one way or the other.
It could be teaching, driving., laundry, cooking, coaching etc. You can earn money from them!
If you are very good with mathematics, what stops you from teaching people and earning from it? Many parents out there are willing to pay people to babysit, coach, or teach their children different skills or academic topics.
If you love writing, you can go into blogging or guest blogging. List of skills or talents you can sell is an endless one.
Take away
Sometimes, with money-making, you just have to think out of the box. There are different things one can do. However, you have to go for what works or can work for you. Don't just follow the train.
Why go into marketing if you don't have the skills of a marketer or if you can't even approach people? Why force yourself into blogging if writing is not your thing, and you are not also willing to develop the skill?
What you need to be a billionaire might just have been in you lying dormant all these while. Why don't you activate it?