Forex trading in Nigeria, How it works
What is forex trading in Nigeria? How does it work? Forex is a transaction type that involves the buying and selling of currencies. Learn more about trading forex in Nigeria.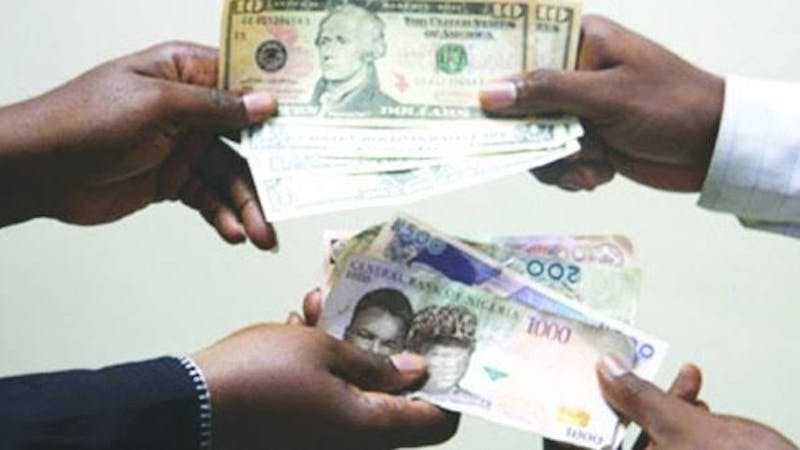 What is forex trading in Nigeria, and how does trading forex in Nigeria work? Forex is a transaction type that involves the buying and selling of currencies. Here, will give you insight about trading forex in Nigeria.
Nowadays, forex trading has formed a common way of earning wealth for Nigerian investors.
Forex trading involves speculating rise and fall of currency fluctuations. Some see it as betting where you place wagers and anticipate a win, but it goes beyond just betting.
You have to study the market trends; otherwise, you stand a higher risk of losing your money. Forex trading has become increasingly popular in Nigeria with an estimated daily trading volume of N300-450 million.
Perhaps, the increasing popularity in trading forex in Nigeria stems from the fact that it offers the potential to make a substantial profit within hours or even minutes of investment.
However, with forex trading comes so many questions that would likely flood your mind, especially if you are a beginner in forex trading in Nigeria. You would want to ask questions like:
How much income can one earn from trading forex in Nigeria, whether as part-time or full time?
Is trading forex in the Nigeria market really profitable for small investors, especially?
Are there risks involve with trading forex in Nigeria? What are the likely risks?
This article is more like an introduction to forex trading in Nigeria. Subsequently, we would be unveiling more relevant information to give you better insight into forex in Nigeria.
How Forex trading works
Forex trading in Nigeria enables Nigerian investors to buy and sell currencies to make a profit. Here, the traders will have to place the currency they are selling in the forex market.
The forex market is a platform which serves as an over-the-counter market for institutions, investors, banks and traders.
Forex, which is a foreign exchange market, is the largest trading market in the world with an average daily turnover of US$5 trillion. Forex trading is open 24 hours a day for 1/2 days a week. This means you can choose when to trade, depending on your schedule.
Let's paint a scenario of a real-life example of forex trading; Let's say you are travelling out of the country and you have N380,000 with you. You know you will have to convert the naira to the currency of the country you are travelling to.
So, let's say the currency is a dollar and you have to exchange your naira to the dollar. That is actually one example of forex trading.
You are buying the dollar currency by exchanging your naira currency, and the rate of the exchange would be dependent on how much naira to dollar sells at that point, i.e. the real-time exchange rate (well, plus the profit margin of the exchanger).
So, although the online forex trading is a bit more complicated than this illustration, the illustration gives an overview of what online forex trading is about.
Forex trading in Nigeria gaining more popularity
"Why do investors in Nigeria love trading forex?", you would ask. A recent report released by Dailyfx as found on Nairametrics stated that Nigeria's forex traders trade currency positions worth as much as an average of $1.25 million daily.
Mr Abdul-Rasheed Oshoma Momoh, Head, Capital Market in TRW Stockbrokers Ltd spoke with Nairametrics regarding active investors' need to diversify.
He said forex trading in Nigeria is a reliable option, adding that "forex trading allows you to earn a steady income from various kinds of currency trades or from investing in bonds, dividend stocks, and other income vehicles".
Forex trading offers high liquidity
The forex market has always been the most liquid.
Since a significant amount of money is being traded on this platform every day, you need not worry about your trade being processed especially if you are trading any major world currencies such as the Euro, American dollar or British pound sterling.
Ayodeji Edordu, a Global Market Analyst at Alphagold Capital, said this about forex trading in Nigeria:
"As a forex trader, you are in control of your finances. It is also an avenue to earn extra income. With a 'small' amount invested, a trader can earn some good income while trading.
"Trading also exposes one to the financial markets and current events. It also teaches a trader to be disciplined. A lot of opportunities abound as the market is very liquid with a lot of volumes.
"With a click, you can buy and sell as you please since there will usually be someone on the other end willing to trade back".
The forex trading platform enables you to buy and sell anytime
Since the forex trading market window is open 24 hours for 51/2 days in a week, it offers much flexibility. This means that you can still afford the time to trade forex even if you work on a tight schedule.
Also, in forex trading, you trade currencies in pairs such that when you are short (bearish) on one currency, you are long (bullish) on the other.
Forex trading is of more advantage than equities markets as you can profit from both downward and upward trends anytime. If timed right, you can take advantage of any market condition.
Forex trading in Nigeria has low transaction costs
Like stated earlier, Forex trading is carried out over-the-counter with currency traders dealing directly with market makers and market participants such as banks.
This means there is no exchange fees or clearing costs involved such as that applied when you are trading bonds, stocks or ETFs.
Forex market makers don't charge commissions on currency trades that you process through their currency trading platforms.
Forex trading in Nigeria is not regulated
Even though the current forex market is one of the most active in Nigeria today, forex trading in Nigeria still has no regulators.
No one has a regulatory insight into the forex market, and unlike stock trading, it doesn't come with any charge. Also, pricing in the forex market is simply dependent on the supply and demand of currency traders.