What Nigerian Banks consider before granting personal loans
Personal loans have saved lots of people in the country; however, is it easy for banks to grant people loans? There are some criteria you might have to meet in order to be considered 'loan-worthy'.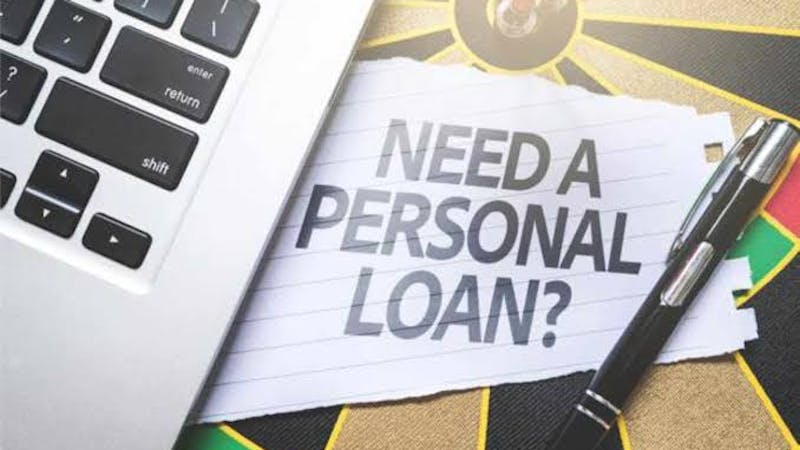 Personal loans have saved lots of people in the country; however, is it easy for banks to grant people loans? There are some criteria you might have to meet in order to be considered 'loan-worthy'.
At certain points in life, people find themselves in a difficult financial crisis which makes it necessary for them to resort to applying for loans from financial institutions.
Personal loans, unlike business loans, are loans granted to people particularly for personal use such as for paying house rent, medical bills, home construction or renovation etc.
Many opt for personal loans because it appears easier to get as the bank won't request for documents or information relating to business. Also, in some cases, it is not secured by collateral.
Before we talk about the factors Nigerian banks put into consideration before granting you a personal loan, let's see the slight difference between a personal loan and a business loan.
Personal loan versus business loan (What is the difference?)
As stated earlier, it is generally easier to get a personal loan than a business loan. This is because when it comes to the personal loan, lenders usually consider primarily your income and personal credit history alone.
However, in the case of business loans, lenders will consider a list of factors such as your personal credit score, the profitability of your business, the cash flow, your business industry, financial statements etc.
Small business owners especially are usually stuck in between deciding which to apply for. You have to think about what you want to use the fund for and also which of the two would build a financing relationship for your business in the future.
Business loans can be used for almost anything that will help grow the business and boost revenue; talk of buying another company, financing inventory, opening a new location, renovating, buying work equipment etc.
Note:
There are different forms of business loans. While some have a little restriction for their use, others are meant for very specific purposes. For instance, there is the 'Equipment loan' which is specifically for financing the purchase of equipment.
Just like business loans, personal loans too come in different forms, and that is because personal loans are much similar to business loans just that well, they are mostly meant for personal purposes.
If you run a business, you must keep your personal matters away from your business matters. It is one of the top secrets to maintaining healthy cash flow.
Can I use a business loan for personal purpose, vice versa?
Well, money is money; so, technically, yes. Even though the procedure for applying and criteria for granting these loans are different, you can do whatever you want with the funds so long as the money being spent is within the terms of the loan.
However, the risk of using either of these loans are different. That means if for instance, you couldn't pay back a business loan, the lender would probably look to seize collateral related to your business. If it's the other way round, they will look to seize collateral personally from you.
With that said, you should look to take a personal loan if you are in immediate need of money, yours is a startup, you don't want to put up with collateral, if you have a high income and if you find out you get a lower interest rate with a personal loan.
What do Nigerian banks consider before they grant personal loans?
Before banks in Nigeria grant personal loans, there are some factors they put into consideration. Are you seeking to apply for a personal loan?
It will help if you read the tips shared here as it would give you clue of the factors that would increase the chances of your loan being approved.
Employment status or source of income
Before Nigerian banks consider you for a personal loan, they expect that you work in a reputable organisation and that you have a stable and steady source of income.
"Why?" you might ask. The answer is simple. Nigerian banks want to be sure that you will be able to pay back the loan they granted you on or before the stipulated period elapses.
Also, your employment status goes a long way in determining how much loan you will be granted. Let's give an example with the United Bank for Africa.
At UBA, an individual employed in a private firm is entitled to a minimum of N100,000 and a maximum of N30,000,000 personal loan while another working in a civil organisation will receive a minimum of N50,000 and a maximum of N20,000,000, according to an article on Nairametrics.
Credit history
This is one of the most important things Nigerian banks check out before they grant you a personal loan. If you have defaulted in loan repayments in the past or have a bad credit record, the chances are high that your application will be declined.
A good credit report is quite important. Thus, you should try your best to always be on good terms with the credit bureau.
Work experience
Your work experience or the number of years you have worked in your organisation also plays a role in your personal loan application approval.
You should know that an applicant who has worked for more number of years is likely to be considered first before another who has worked for less number of years.
Relationship with bank
This is not about nepotism; it is a basic rule of thumb. Think about it. When you have a great offer or stand in a position to lend to people, you are more likely to consider those you are in good relationship with first.
Oh well, that applies to the banks too. They will consider you faster when you have been banking with them and have been in good standing with them.
In fact, things will move more smoothly if you have a great deal of money stacked up in your account with them. Building a strong relationship with your bank might help you in securing a personal loan in the future.
Repayment duration
Nigerian banks' repayment period spans for as much as 60 months. However, in reality, they will want for you to pay back within a shorter duration.
You might have to reconsider your plan if you are planning to apply with the aim of exhausting the whole 60 months. They might consider those that will repair within shorter timeframe first.
Age
Just like every other legal procedure, age matters too when it comes to a personal loan application in Nigerian banks. The rule says, "applicants must not be less than 18 years at loan application date and not more than 55 years at the loan maturity date".
However, the age limit seems to vary amongst banks as most banks have their set criteria and age limit. For instance, while UBA goes with the general rule of 18-55 years, Stanbic IBTC has it that applicants must be between 21-60 before they are considered for a loan.
Note:
The Central Banking of Nigeria said to be eligible for personal loans; you must have an account with the bank you wish to borrow from, you must be mentally fit, must be credible, must have good credit rating and must be able to repay.
Are you planning to get a personal loan from a bank in Nigeria? Check to see if you meet the criteria then, go ahead and apply. Good luck with that!