Why It's better to bet on AFCON with Cryptocurrency
Here is a look into the benefits of betting with cryptocurrency amid the ongoing AFCON; 1xBit provides a platform to bet and earn in crypto.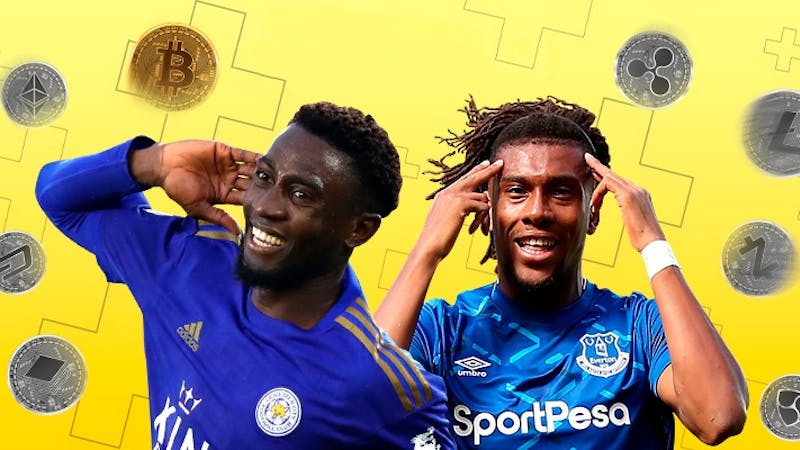 We will finally open a new page in the world of sports events by introducing the African Cup of Nations. The tournament was already delayed a few times, but the first game of the competition is expected to get underway on the 9th of January in Cameroon.
The option of Cameroon to win the competition will be priced very well across all bookmakers, providing a fantastic value opportunity for players. And looking at their group, they are very likely to go far into the tournament.
Having won the trophy three times, Nigeria is the second possible winner and has great chances of taking the prestigious victory back home.
In the run-up to the biggest clash, bookmakers prepare special offers to boost up the spirit of fans. However, even their best advantages are still below the benefits of cryptocurrency betting platforms. Why so? Let's find an example of some of these platforms, like 1xBit1xBit.
Benefits of Crypto betting
When we look into the world of cryptocurrencies, we see incredible features and perks that resolve all of the online sports betting industry's problems.
That's why we can confidently say cryptocurrency betting will be the future of the online wagering world.
To realize that a bit better, you can go through some of the best perks that cryptocurrency betting platforms bring to their players.
100% Decentralized system and full anonymity
Some of you may wonder what that means, but this is one of the crucial components of cryptocurrency betting.
Due to the unique nature of cryptocurrencies, they operate on a fully-decentralized system. This means every transaction you create or process with cryptocurrencies will be on a unique network, outside the regulation or control of any third-party organization or bank.
Just one email and a cryptocurrency wallet are all you need to begin your adventure with crypto betting.
The good news here is that 1xBit doesn't require any such details. You have no reason to share your name, location, etc.
Once you initiate the registration process, the platform will automatically create your login details. All users' data will always remain safe.
Low transaction fees
When making transactions using different banks and institutions, players usually lose a fraction of their winnings. But why do that when you can use cryptocurrency betting platforms and pay unimaginably low taxes on your winnings?
Furthermore, 1xBit doesn't charge any transaction fees: all your winnings are entirely yours!  
Lighting-fast transactions
Undoubtedly, football fans will fully estimate the speed of transactions provided by cryptocurrencies. You already know that you can withdraw your funds in 2-3 days on most sports betting sites.
However, with the cryptocurrency betting bookmakers, your withdrawal will take less than 10-15 minutes, depending on your chosen cryptocurrency. How convenient can that be?
Choose among a long list of Crypto tokens
Users can enjoy full access to crypto betting when a crypto sportsbook supports a wide range of tokens of all shapes and sizes.

Would you prefer a higher speed or lower transactions? Or maybe you want to be sure of a coin's stability? 1xBit offers support for more than 35 cryptocurrencies, meaning you can choose anyone you find suitable for staking your bets.

Thousands of users attest to crypto betting credibility and the ease of use of selecting the sportsbook. From assessment, 1xBit combines all of these benefits and grant yourself one of the best betting experiences is 1xBit. 

The platform offers even more nice bonuses - for example, by joining as a new player, you can take advantage of a welcome bonus of up to 7 BTC and enjoy one of the most extensive sportsbooks in cryptocurrency betting.

Notably, the minimum deposit players even have to make is 1 mBTC, so collecting the sign-up bonuses is even easier. On top of that, you will have the privilege to use the cashback feature of the platform and get back up to 11% of your losses. Plus, you will enjoy regular sporting promotions with impressive crypto prizes.

The latest one is the tournament with a 5 BTC prize fund - a perfect chance for all football fans! Register, place bets on top 5 leagues - EPL, La Liga, Bundesliga, Serie A or Ligue 1 - collect lottery tickets and participate in regular prize draws!

That, combined with the remarkable betting platform of the site where you can enjoy numerous betting markets, makes 1xBit one of the preferred betting sites where you can wager on the 2022 AFCON competition.

0