Why MT5 is getting popular over MT4
Here are the essential advantages of MT5; the latest version of MetaTrader was developed to help forex, crypto, and stock traders better analyse the market.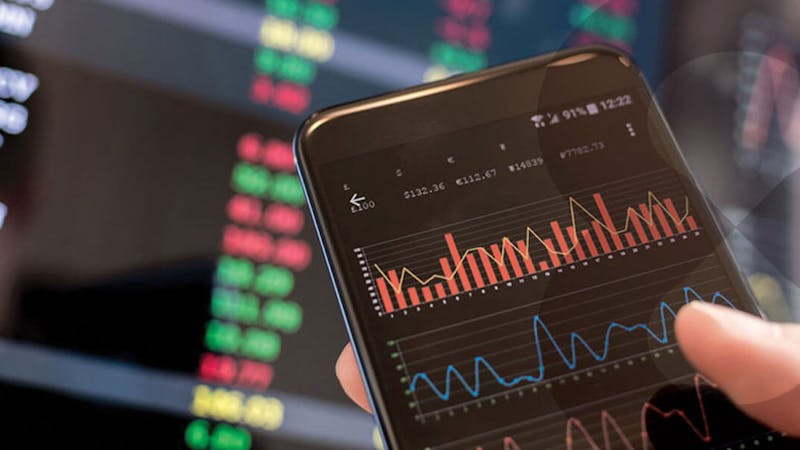 Metatrader is the leading trading platform for Forex traders. It has been designed to meet almost all trader needs, no matter what they are or how experienced they might be.
The newest version of the trading platform is Metatrader 5. It was developed about 12 years ago and offered even more features that will help turn a beginner into a professional trader than its predecessor. It's a reliable, user-friendly and powerful platform that provides many features to help trade more profitably. 
Besides, the MT5 download process is as simple as MT4's.
From developing the newest version of the trading platform till recent times, the main theme of traders' discussions was Metatrader 4. But with time, Metatrader 5 is getting more and more popular, and lots of traders are either switching from MT4 to MT5 or choosing MT5 as a trading platform at the very beginning of their way. 
The features MT5 offers
Unlike MT4, MT5 offers more tools and functions to make the trading process more efficient and profitable. Let's go through some of them.
Unlimited charts

The number of chart types in MT4 is limited to about 100, but the latest version has no such limitations.

Economic calendar

It is an excellent tool for anyone looking to trade on the markets. With it, the traders can stay updated with market events that may influence prices in their area of interest.

VPS Service

VPS service is an essential tool if the traders need to continue trading even when the Internet or electricity goes out. In Metatrader 5, the VPS is already built-in.

Faster programming language - the programming language used by MT5 (MQL5) is more powerful than its previous (MQL4). Accordingly, the platform will work faster. 

Large selection of financial markets

If the MT4 was developed mainly for forex trading, then MT5 offers different financial markets where you can purchase and sell stocks, commodities and cryptos, and currency pairs. 

Four order executions

MT5 is a more advanced and flexible trading platform than MT4.

Unlike three in its predecessor, it offers four execution orders at once; traders can benefit from even better price transparency when executing their trades on the exchange. 

Higher security standards

MT4 is known for its security safety, but MT5 is no worse than it. It can even offer more excellent reliability for traders' assets than MT4.  

Multi-threaded strategy tester

Unlike the Metatrader 4, which offers a single-threaded strategy tester, the Metatrader 5 offers the multi-threaded ones. 

More timeframes

While MT4 offers its users 9 timeframe options, MT5 has 21 of them. The timeframes are from one minute to one month, which is more necessary for traders. 
A trader checking his trades and transactions.
Trading with Metatrader 5
The developers of this platform have done everything they can to make it easy and comfortable trading on Metatrader 5. Despite their best efforts, traders had been slow in adapting. One of the reasons that traders started to pay attention to MT5 was the rumours that the MT4 would be closed. It made more experienced users switch over to MT5.
Today, the Metatrader 5 attracts traders without rumours about the competitors failing or leaving the market. Trading on this platform is more suitable for many traders due to the wide assortment of trading tools and indicators.
Conclusion
Time went by, and the Metatrader 5 displayed its main competitor with a significant force. The number of users is getting more day by day, and the trading platform has become more popular. 
The article introduced the main features the Metatrader 5 offers; comparing it with the MT4, you will see that it is worth its popularity. 
Ultimately, the choice of trading platform is up to you. What's important is not to make hasty decisions and analyze each one thoroughly before deciding.