Abia, Lagos, Kano top N75bn MSME's Survival Fund beneficiaries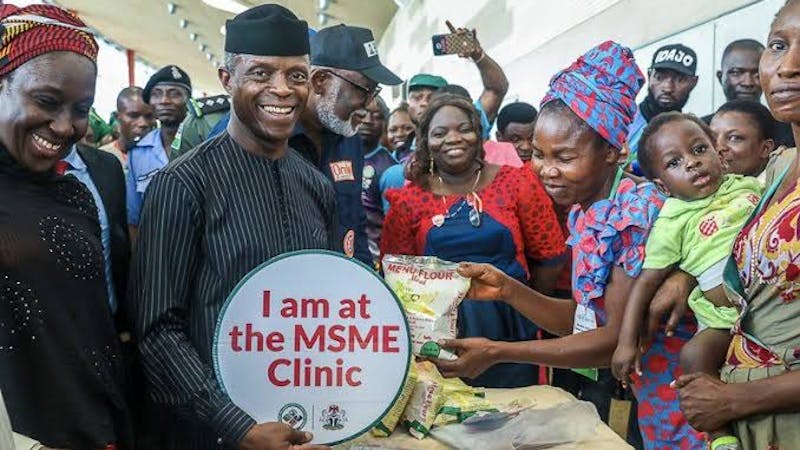 Abia, Lagos and Kano States are to get higher numbers of beneficiaries for the five tracks under the N75bn Micro, Small and Medium Enterprises (MSMEs) Survival Fund which is part of the Federal Government's Economic Sustainability Plan.
According to InsideBusiness.ng, Lagos State is to get 25,000 beneficiaries under the Payroll support while Kano State and Abia State have 17,000 and 16,000 beneficiaries, respectively.
The other 33 states and the Federal Capital Territory are to receive 13,000 beneficiaries each under the N75 billion MSMEs Survival Fund.
Also, under the General MSME Grants, the three states got the highest number of beneficiaries. Lagos got 3,880 beneficiaries, kano got 3,280 while Abia got 3,080.
For the General MSMEs grants, the sum of N50,000 one-time grants will be given to 100,000 MSMEs, and target beneficiaries are only qualified MSMEs.
Under the Formalization Support, the Federal Government plans to formalize the registration of 250,000 new businesses with the Corporate Affairs Commission, at no cost to the MSMEs.
For the Artisan and Transport Grants, the 36 States and FCT have 9,009 beneficiaries each. The target group covers Keke-Napep riders, taxi drivers, mechanics, okada riders, plumbers,e electricians etc. Each beneficiary would be receiving N30,000.
The Senior Special Assistant to the President on Media and Publicity, (Office of the Vice President), Laolu Akande confirmed the development.
He noted that Lagos, Kano and Abia States had more MSMEs activities in their states than the rest of the country.
InsideBusiness.ng also reported that the Steering Committee led by the Minister of State for Industry, Trade and Investment, Ambassador Mariam Katagun is working to ensure smooth implementation of the programme across the states and the FCT.