AfDB probe: Independent panel clears Adesina of fraud allegations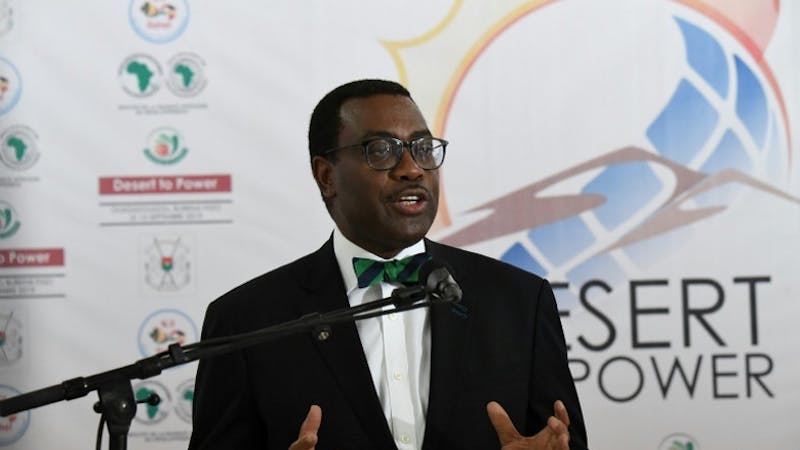 An independent panel of experts led by the former Irish President, Mary Robinson, has cleared the leader of the African Ban of Development (AfDB), Akinwumi Adesina of corruption allegations.
Adesina, known for his eloquence, became the first Nigerian to helm the affairs of the AfDB in 2015. However, a 15-page report came up earlier this year which claimed that the bank under his watch had seen impunity, poor governance, personal enrichment as well as favouritism.
However, in a recent development as reported by AFP, a panel of three experts led by Robinson alongside the World Bank's integrity Vice President, Leonard McCarthy and Gambia's Chief Justice, Hassan Jallo has cleared Adesina of all alleged charges by whistleblowers.
According to the report, "The Panel concurs with the Committee in its findings in respect of all the allegations against the President and finds that they were properly considered and dismissed by the Committee".
African Development Bank: The bank with the mission to help reduce poverty and improve living conditions for Africans
Adesina who is the primary candidate for the bank's upcoming presidential elections in August had been in the eye of the storm as he was being investigated over allegations of impropriety levelled against him by some staff in the bank.
The former Nigerian Minister of Agriculture had all the while stated that he was innocent of all charges.
Robinson, who led Ireland from 1990 to 1997 and also served as the United Nations High Commissioner for Human Rights dismissed the 16 whistleblowers allegations against Adesina.
It was reported earlier that the bank's Ethics' Committee which first investigated the allegations gave him a clean bill which the Board of governors accepted. However, the United States rejected the report and demanded a fresh probe by an independent body.
The Board subsequently authorized an independent review of the report which the Ethics Committee had made on the case.
Adesina has received support from Nigeria and other African countries ahead of the election next month.