Amazon Air adds twelve new aircraft to its cargo fleet, expands ground services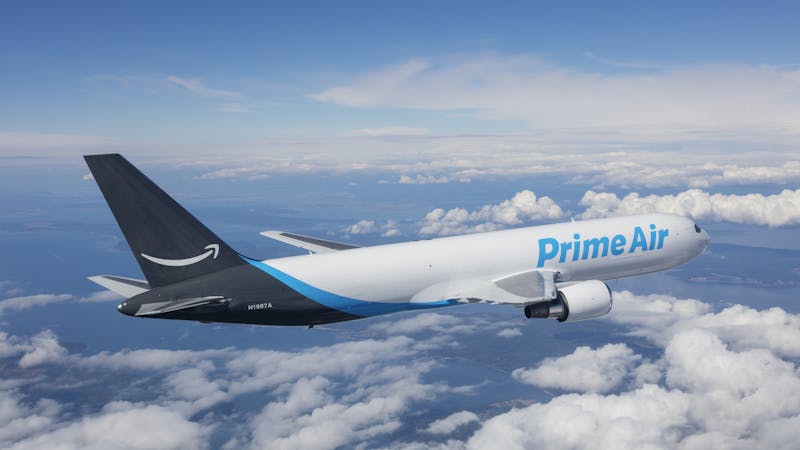 American multinational conglomerate technology company Amazon has added twelve new cargo aircraft to Amazon Air making it more than 80 aircraft as there have been increased demand for delivery.
There has been a lot of demand for delivery of logistics from Amazon in the period of coronavirus pandemic. Still, this demand has been unable to reach to the customers due to restriction of delivery by the government amid coronavirus pandemic.
Today it has announced the addition of twelve new cargo aircraft, and the transformed Boeing 767-300 was chartered from the Air Transport Services Group. According to the company, one of the planes would begin transporting cargo this month while the rest will be released next year.
This month, the company will also be expanding the Amazon Air's ground network with regional hubs located at Austin Bergstrom International Airport in Austin, Texas and Luis Muñoz Marín International Airport in San Juan, Puerto Rico,
This summer, Amazon continues the expansion at Linder International Airport in Florida, and next year at San Bernadino International Airport. It will also open an extra central Amazon Air Hub at Cincinnati/Northern Kentucky International Airport next year.
Amazon Global Air vice president Sarah Rhoads in an announcement said, "Amazon Air is critical to ensuring fast delivery for our customers—both in the current environment we are facing, and beyond."
In 2016 the Amazon company launched its branded cargo planes which were targeted at increasing the speed of its deliveries and decreasing its dependence on third-party logistics providers.
Many countries in the world depend on Amazon for their online orders of logistics. In response to the high demand for logistics in the globe during the pandemic period, the company has employed 175,000 temporary workers to meet up this demand. According to a report, this month about 125,000 of the workers will be moved to full-time roles.