APPEALS agricultural programme supports Kano State farmers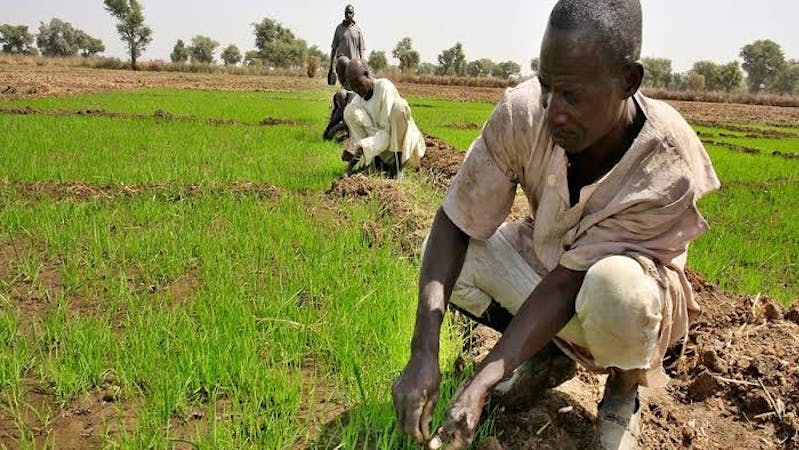 About 1,699 small scale farmers in Kano were reported to have participated in the agricultural support programme initiated by the Agro Processing Productivity Enhancement and Livelihood Support (APPEALS).
The APPEALS Project Coordinator in charge of Kano State, Hassan Ibrahim made this known during an assessment tour of participating agricultural agencies on Thursday.
Ibrahim said the beneficiaries were among the 3,399 small and medium scale farmers who were trained under the programme in the state.
According to him, the farmers were taught how to apply modern techniques in the production of rice, wheat and tomato so as to encourage productivity and improved livelihood.
Ibrahim added that the beneficiaries also received farming implements from the programme. The project was focused on building farmer enterprising skills to encourage farm product processing, add value and provide a market for the products.
Ibrahim noted that there were voids in the processing and marketing of farm produce in the state; hence, the need to pay more attention to those areas.
"The only way we can do this is to identify the gaps in terms of production, processing and marketing of the three value chain.
"When we identify the gaps, we then source for the improved technology to bridge it.
"Our partnership with Sasakawa is based on component four of the project, which focuses on collaboration with agricultural institutes in possession of improved technologies.
"Our target is to see how we can promote productivity through technological demonstration and adoption of technology", Ibrahim said.
According to the News Agency of Nigeria (NAN), the assessment team visited the state's Ministry of Agriculture, Sasakwa, Kano Agricultural Development Agency (KNARDA) as well as other agricultural-related agencies in the state.
The visit aims to appraise the level of successes recorded so far in the implementation of the programme in the state.