Closure of Nigerian traders shops in Ghana: FG considers reprisal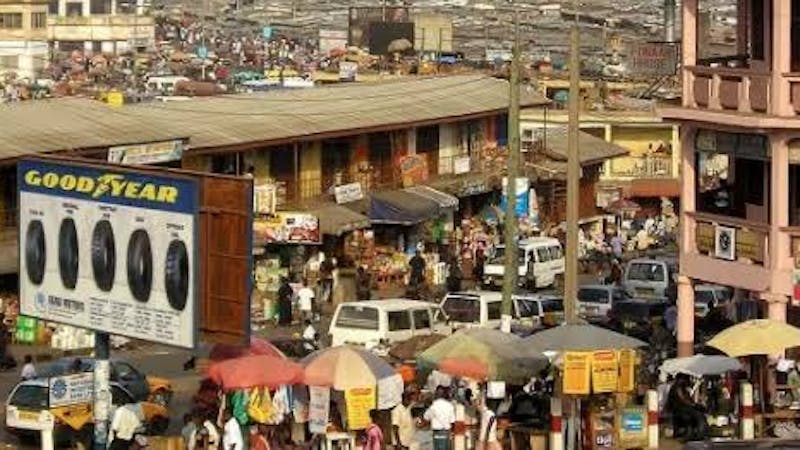 The Federal Government of Nigeria has faulted the move made by Ghanaian authorities to close up the business premises of its citizens in Ghana and has said it might consider retaliatory actions.
A news report was made earlier about Ghana authorities closing up shops belonging to Nigerian traders with its Ministry of trader insisting that the traders must pay their taxes as well as other fees imposed on them.
A video recorded by one of the traders had shown the Ghanaian security officials requesting that he (the trader) pays a registration fee of $1m.
The FG in reaction has said that it might consider retaliation. It also added that it might drag Ghana to the Community Court of Justice the Economic Community of West African States if found to have breached thee sub-regions protocol of Free Movement of its Peoples.
The Minister of Foreign Affairs, Geoffrey Onyeama, made this known during a meeting with a delegation of the League of Progressive Ambassadors of Nigeria in Abuja on Monday.
The delegation was led by its President, Mr Jasper Emenike, who briefed him on the harassment of the Nigerian traders in Ghana.
It was confirmed that Ghanaian officials had sealed off the shops belonging to Nigerian traders in Accra for the alleged failure to have the $1m equity stipulated by the Ghana Investment Promotions Council.
Onyeama said, "What is the point of having an economic community if, at the end of the day, each country will make laws and regulations that are in contradictory with the protocols? That is an issue that needs to be addressed".
The minister further stated that the Minister of Trade would engage his Ghanaian counterpart on the situation. He added that he (Onyeama) had met earlier with the Ghanaian High Commissioner who informed him on the development.