Coronavirus: Virgin Atlantic files for US bankruptcy protection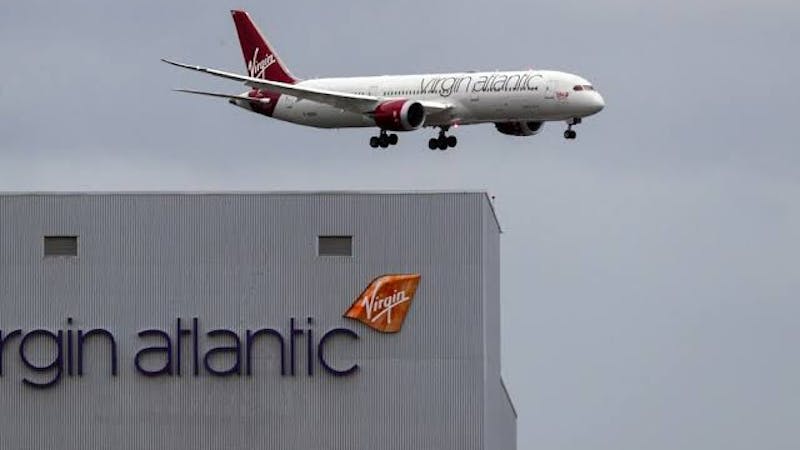 Virgin Atlantic has filed for bankruptcy protection in the United States in a bid to survive the devastating effects of the COVID-19 pandemic on the aviation company.
The airline which was founded by Sir Richard Branson filed an application under a section of the United States bankruptcy code which permits a foreign debtor to shield assets in the country.
This movement was associated with a separate court process which took place in the UK, where the carrier is seeking approval from creditors for a restructuring plan which is aimed at safeguarding its future.
The aviation company's lawyer said in legal papers that the company requires an order from a US court to make the terms of the rescue deal apply in America.
The long-haul operator stopped its operations in April following the COVID-19 crises and flight restriction order and only resumed flight operations in July.
As a result of this, it has closed its operations in Gatwick, thus, cutting more than 3,000 jobs.
Sir Richard had appealed to the UK government for financial assistance earlier in the year; he even pledged his Caribbean island resort as loan collateral but was rejected.
Virgin Atlantic airlines could run out of money by September ending
Virgin Atlantic announced last month that it had put together a deal to raise £1.2bn from private supporters which include £200m from Sir Richard's Virgin Group as well as support from Delta Air Lines (which owns 49% of Virgin Atlantic).
According to London's High Court, Virgin Atlantic could run out of money by the end of September if creditors did not approve the bailout package.
David Allison QC, for Virgin Atlantic, told Mr Justice Trower that without "solvent recapitalisation" which includes injection of new money, Virgin Atlantic would be left with "no choice" but to place the firm into administration in mid-September 2020.
He said, "Prior to the COVID-19 pandemic, the group was not in any difficulty at all. The group remains one of the leading airlines in the world and is an icon of British business and aviation.
"The problems that the group now faces are not of its own making but are the result of global health disaster".
The barrister in written submissions said, "to prevent a collapse into administration", the company's restructuring plan will have to be approved beginning of September.
Mr Justice Trower, in response to the application, gave the go-ahead for meetings of creditors so that they can vote on the bailout.