Dangote oil refinery trains, employs youths of Ibeju-Lekki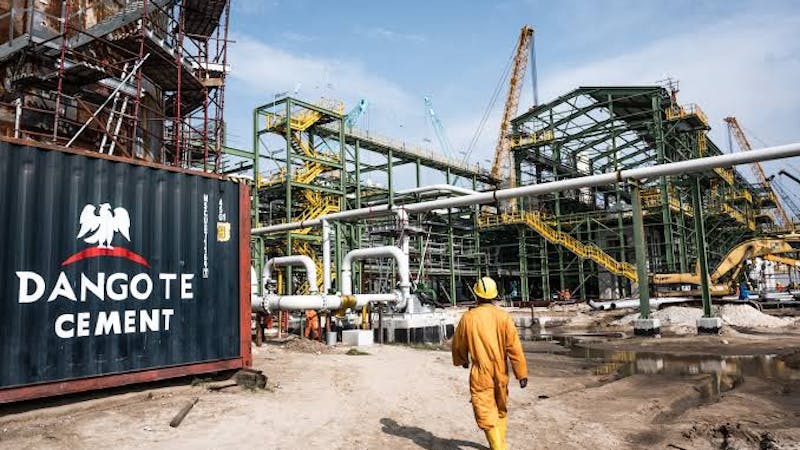 The Dangote Oil Refinery firm has employed the first batch of the indigent youths of Ibeju-Lekki area of Lagos state to work in the refinery after it trained them in its vocational programmes.
Some of the youths who participated in the first batch of the programme which commenced last year, 2019 have already secured job positions at the Dangote Oil Refinery while others are thriving in their various businesses.
One of the participants, Balogun Jeleel Owolabi, from Epe Local Government Area, boasted of the impact of the training on him and his family members.
"Now, I can feed myself, pick my bills. Few months after graduating from the training programme, I was called upon by the company to take up employment at the project site", Owolabi said.
The elated beneficiary of the programme continued thus, "I am very excited about the job opportunity to learn things from the company. My salary has been regular, and I can now help my family members from whatever I am earning from the company".
Owolabi further urged other youths in the community who are still reluctant to participate in the training programme to avail themselves the opportunity as they have a lot to benefit from in the programme.
L-R: Lagos State Director of National Directorate of Employment (NDE), Serena Olayebi Edward; Group Executive Director, Strategy, Capital Projects & Portfolio Development, Dangote Industries Limited, Devakumar Edwin; Aro of Lekki, Chief Adewale Salawu (Representative of Onilekki of Lekki); and three (3) beneficiaries at the Dangote Petroleum Refinery
Another beneficiary of the programme, Opafola Abayomi Olusegun also from the Epe Local Government narrated how he got a job at the oil and petrochemical firm.
"After graduating from the vocational training, I went further to improve my skills in order to gain more experience in my trade.
"The training I acquired during the programme has impacted my life positively. Through this programme, I have been able to secure a job at Dangote Refinery company", Olusegun said.
The Dangote Group Executive Director, Strategy, Capital Projects and Portfolio Development, Mr Devakumar Edwin, spoke regarding the rationale behind the training.
He said the programme is aimed at curbing unemployment among the youths. He said the programme covers a wide range of vocational skills which include electrical technician, welding, plumbing, radio and television repairs, building and furniture making, refrigerator and AC repairs, auto mechanics etc.
Edwin said the initiative aligns with the vision of the President of the Dangote Group, Aliko Dangote, which is to provide employment opportunities for youths, especially those within the company's host communities.
"We know that there are lots of graduates out there looking for jobs, and that is why you should focus and take this training by the National Directorate of Employment (NDE) seriously.
"We will train you; we will equip you, and also ensure that you will be employable or become entrepreneurs", Edwin said.