Entrepreneurship: Types of business insurance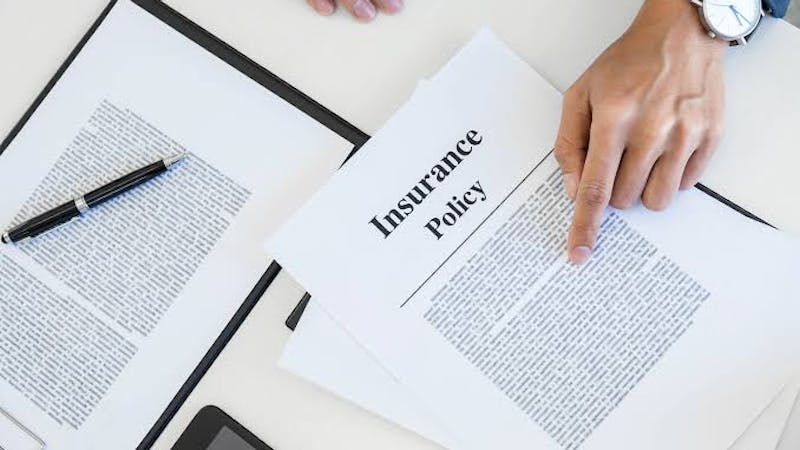 Entrepreneurs are risk-takers, and with risk-taking comes pros and cons. Let's talk reality; being an entrepreneur, especially in a country like Nigeria, can be a lot daunting.
You will have to get through different processes such as getting business ideas, getting your business registered, sourcing for funds, employing the right people; it can be overwhelming.
Starting your own business can be scary too with lots of risks lying in your path. It becomes worst when you find out that many do not believe in you or in your business idea or in the abilities of your business to thrive.
It would be best if you learned the strategies for business development and most importantly get insurance coverage to mitigate risks and possible losses. As you read on, you will find out some of these strategies and why insurance would be ideal for your business.
This article also talks about the different types of insurances one can get for different risk mitigations.
What is business insurance?
Business insurance is the type of insurance that protects businesses from losses which might occur in the course of running the business.
A countless number of times people lose their businesses to disasters like fire outbreak, flooding, building collapse damage and many others. Some lose a substantial amount of money to robbers while there are cases of companies who have had it rough as a result of lawsuits.
The scenarios painted are reasons why business insurance is essential for all business types. Most times, I hear people say that these things rarely happen and as such, they do not need to ensure their business assets.
Well, sometimes, it can go all rosy for you, but life brings unprecedented events, that will take you off your feet and most likely, off the business world. I have seen many who ended up getting hit by one of those just a few weeks after my discussion with them.
Types of business insurance
Well, a lot of the convincing, now lets looks at the various types of business insurance, the nature of the insurance, what and what, not they cover, requirements, legal practices, suitability and so much more.
1. General Liability Insurance
Every business needs this type of insurance. This type of policy protects your business from losses resulting from damage to a third party's property.
Business insurance policy protects your business against risks and legal actions from third parties
It protects your company's assets. Should your company face charges from a third party (a customer or employee, for instance) because of damage incurred while on your property or while using your product, this insurance will cover your business.
It also covers slander, copyright violations, libel and also protects your personal assets from competitors and customers.
Business property insurance
This type of insurance policy ensures that you do not lose your business properties. If you own the building where you run your business, or you leased your business property, it would be a smart move to have property coverage.
This type of insurance covers not just the building but your personal property, furniture, computers and other assets relevant for the daily running of your business.
Professional liability insurance
This type of insurance is also referred too as "Errors and Omissions Insurance" It covers third-party claims resulting from business negligence.
This type of business insurance applies mostly to businesses that offer professional services such as accounting firms, law firms, consulting firms etc.
Workers compensation insurance
This type of insurance is ideal for a business that employs many employees and one which its nature is dangerous such as production companies.
This insurance policy will cover for employee injury in case an injury occurs while working. It saves the cost that would have been incurred for their medical bills. It will also cover the cost of losses as a result of their absence from work during their period of recovery.
Business interruption insurance
This insurance offers protection to you and your business and saves it from going under in the face of a catastrophic event.
Your business might face a terrible situation that will interrupt the normal functioning of business and put business operations on hold for days. During such time, Your company will most likely experience low revenue.
You will experience losses, but with a business interruption insurance, you will be compensated for the damages.
Employment practices liability
It is not unheard of for employees of known reputable companies to come out and lay damaging claims on the company. Such claims are detrimental to a company brand and can cause business losses. This insurance policy covers such.
It offers coverage to your business from discrimination, claims of harassment, wrongful termination and other forms of claims employees might make against the company.
How do you get business insurance in Nigeria?
If you are in Nigeria, the likely question you will ask next is how to get business insurance in Nigeria. It's not that hard. Here are tips on how to go about it?
Business insurance policy: Is your company covered?
Assess your business and associated risk
You must put your business into consideration when choosing an insurance policy. Think about the nature of the company, the kind of accidents that can occur or the natural disasters it is prone to.
Also, is your business in risk of getting lawsuits? These and more are things you should think about.
Choose the business insurance you need
There are different types and forms of businesses. What is your own business structure? When registering your business with a corporation like C.A.C, for instance, you get certain protections from choosing a business structure like LLC.
However, the scope of that protection is still limited. The insurance policy will fill the gap and ensures that your assets and business is safe.
We already listed the types of business insurance you can opt for in order to safeguard your business above.
Search for a reputable, licensed insurance agent
Insurance agents get their commission from insurance companies and can help you find the business insurance policies that are ideal for your business.
Because these agents receive a commission when they successfully sell policies, you should be careful, so you don't land yourself one that is only interested in their self-interest.
Take your time to find a licensed agent that would be interested in meeting your needs as much as they want to meet theirs.
Feel free to compare prices
Asides getting a reputable licensed insurance agent, you should also be interested in getting the best value for your money. Go ahead and compare the prices of different insurance companies.
However, you should know that benefits might vary significantly with prices; thus; you should run comparisons on the terms, rates as well as benefits for insurance offers.
Takeaway
Sadly, many entrepreneurs fail to get insurance coverage for their businesses. Two of the primary reason for this is ignorance and lack of trust in the insurance industry.
Perhaps if you understand how insurance policy works, you'll see more reasons why you should get an insurance policy for your business. Businesses should not be left vulnerable to risks without some compensation coverage.