FG reopens all airports for domestic flight operations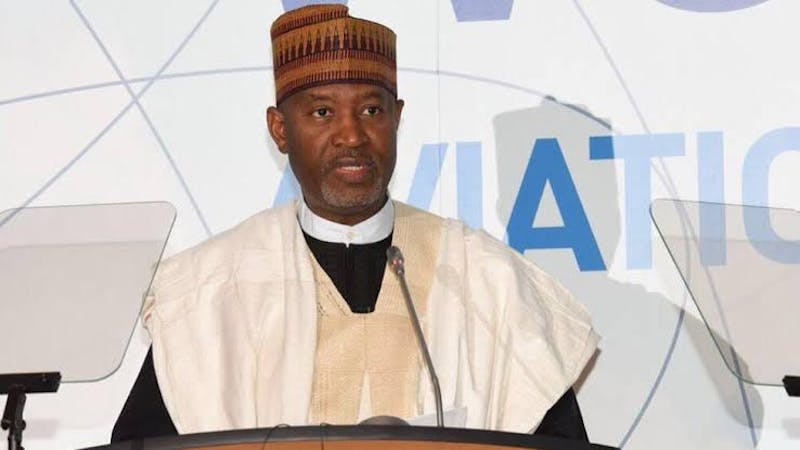 The Federal Government has announced that all airports in Nigeria will now be open for domestic flight operations.
The Minister of Aviation, Hadi Sirika, announced this in Abuja during the briefings of the Presidential Task Force on COVID-19 on Monday. He, however, noted that operators who are flying into private-owned airports must know the status of such airports.
The Federal Government, in July, opened 14 airports managed by the Federal Airports Authority of Nigeria after all facilities were shut for months in a bid to contain the COVID-19 spread.
Sirika had said then that other airports would also be opened as soon as they met the safety protocols required to curb the spread of the coronavirus.
The minister who spoke during the PTF briefing said approvals for flights within the country would not be needed from the ministry again, as all airports had been opened for domestic operations.
"All airports in Nigeria are now open for domestic flights, including those that are for private charter operations. They (operators) will no longer need approvals from us to operate domestically within government-owned airports.
"However, for the private airports, operators should check their safety status with the Nigerian Civil Aviation Authority".
In the case of international chartered flights, Sirika said approvals would be needed. "All flights out of the country that are private charter will still need approvals for those kinds of flights, including technical stops.
"So with this, it means that the approvals that are sent via the NCAA, NAMA and myself will cease and if there is any change, it will be so advised accordingly", he said.
The aviation minister also explained that the government's approval of certain international carriers to start operating into Nigeria was based on the carrying capacity of the country's airports presently.
He said the decision was taken as a collective one by the PTF while adding that the non-approval of some other airlines shouldn't cause diplomatic setback between Nigeria and other countries.