Governor Emmanuel starts farmer's registration scheme in Akwa Ibom state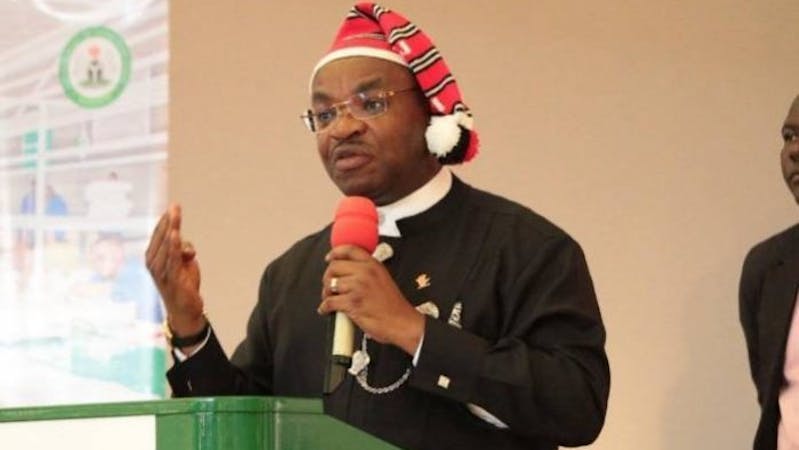 The governor revealed his confidence that agriculture would become a major driver of the state's economy in no distant time.
He commented on the scheme when he was named as the number cocoa, and plantain producer in Akwa Ibom state in a recording exercise carried out by Akwa Ibom Investment company limited-AKIICORP.
Emphasizing about the scheme, Governor Emmanuel stated there was a need for the people to provide the resources in the state and create wealth out of agriculture.
He pledged AKIICORP of his support to the success of their yearly food value chain project that will ensure the availability of agricultural products across the state.
The executive director of AKIICORP, Pastor Umo Eno, addressing the public during the scheme stressed on the important as to encourage the elite class and the youths in the state to adopt agriculture as a business.
Umo revealed that the scheme commenced on Monday, 25 May across the 31 local government areas of the state with about 1500 AKIICORP workers deployed to reach out to almost 2500 villages in the state.
He noted that when the data collection is completed, it will serve as a significant customer base for the Akwa Ibom FADAMA microfinance bank which will soon start operations.
Late last year at the two-day retreat on agricultural investment in the state capital Uyo, Governor Emmanuel affirmed the need for the Akwa Ibom government to invest in the agricultural sector for sustainable development and more wealth creation.