Heritage Bank celebrates Nigeria @60 with an award scheme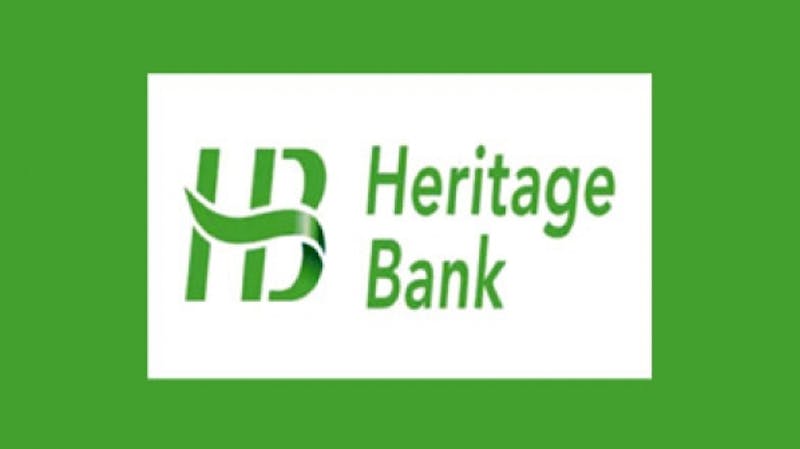 Following the celebration of Nigeria's 60th independence anniversary yesterday October 1, 2020, Heritage Bank Plc, brought out an award scheme for its customers in a bid for them to perform in a couple of activities.
The bank brought out an online competition asking its customers to make videos presenting a recitation of the National Pledge in Pidgin English, and the bank will choose four best performers from the videos and reward them with N1million cash prize.
According to the instruction from Heritage Bank, each participant in their videos most wear clothes with a touch of green representing the colour Nigerian flag.
Divisional Head, Corporate Communications Fela Ibidapo said that the scheme is to remind Nigerians of their hard work in making the country the way it is.
"We want to remind Nigerians of their loyalty and commitment to the nation; thereby imbibe the patriotic spirit in citizens that despite the challenges, it has been 60 years of dignity and pride as individuals, who together, make up this great country called Nigeria, " he said.
Felaerita Ibidapo added the recitation competition is to remind the Heritage Bank to continue to stick to their responsibility as Nigerians. He also added that it is a time to reflect on how far Nigeria has gone at 60 years.
He said, "We are not just excited, but we are also reflecting on what our commitment as individuals has been to our great country Nigeria.
"Looking inwards at our journey over the last 60years, we believe as an institution that this is the best time to reflect on the National Pledge and what it means to us as a Nation.
"To this end, Heritage Bank is championing the movement to keep our commitment as a nation by reciting the National Pledge."