Insurance sector shrank by 28.15% in Q2 - NBS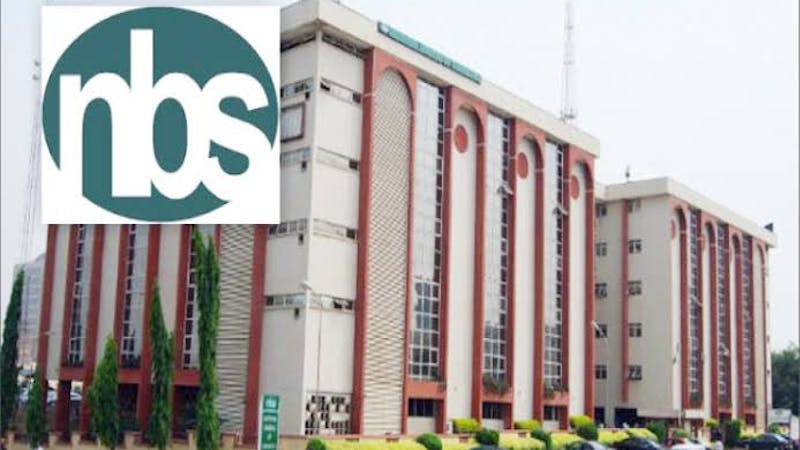 The insurance sector of the Nigerian economy contracted by 28.15 per cent in the second quarter of the year, the National Bureau of Statistics says.
This information was contained in the National Bureau of Statistic's Gross Domestic Product report for the second quarter of 2020.
NBS stated in the report that the finance and insurance sector consisted of two sub-sectors which are- financial institutions and insurance. The two accounted for 89.82 per cent and 10.18 per cent of the industry, respectively in real terms in the second quarter.
The report partly read:
"As a who;e, the sector grew at 20.82 per cent in nominal terms (year-on-year), with the growth rate of financial institutions as 30,94 per cent but -28.15 per cent growth rate recorded for Insurance.
"The overall rate was higher than in Q2 2019 by 19.85 per cent points, and lower by 3.14 per cent points than the preceding quarter. Quarter on quarter, growth was 0.49 per cent.
"The sector's contribution to aggregate nominal GDP was 3.76 per cent in Q2 2020, higher than the 3.03 per cent it represented a year earlier, and higher than the contribution of 3.57 per cent it made in the preceding quarter".
The total growth in the sector in real terms was 18.49 per cent, higher by 20.73 per cent points from the rate recorded in 2019 second quarter but down by 2.30 per cent points from the rate recorded in the first quarter.
Also, quarter-on-quarter, growth in real terms stood at - 0.16 per cent.
According to the NBS report, Nigeria's GDP decreased by 6.10% (year-on-year) in real terms in the second quarter, ending the third-year trend of low but positive real growth rates which have been recorded since the 2016/17 recession.
The decrease was primarily attributed to the significantly low levels of domestic and international economic activity during the quarter, which is as a result of the nationwide economic shutdown in a bid to contain the coronavirus pandemic.
The domestic efforts which affected the statistical data ranged from the restriction of human and automobile movement to a nationwide curfew and then, ban on domestic and international travel as well as the closure of markets, schools and religious institutions.
Thus, affecting both international and domestic trade.