N4bn CSR: Senator urges Dangote to adopt two schools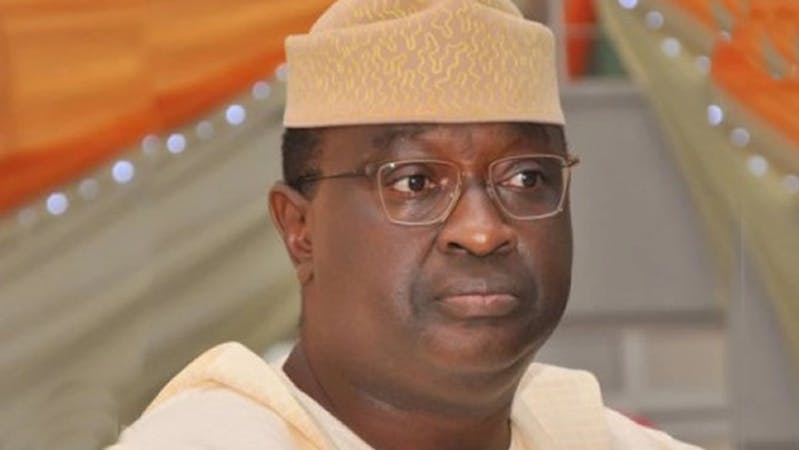 The Senator representing Ogun West Senatorial District in the National Assembly, Tolu Odebiyi has urged the Dangote Cement Plc to consider the adoption of two legacy schools in its N4bn Corporate Social Responsibility in Ogun State.
Odebiyi said this in an interview with news correspondents following the announcement made by Dangote cement that it had spent N4.1bn to execute projects in 14 host communities in Yewa land.
Amongst the projects listed by Dangote are: three health centres, 40 classrooms, 22 boreholes and five transformers (all estimated at N278m.
The projects were disclosed by the Plant Director of the firm, Mr Azad Nawabuddin, who said the company was willing to spend more on education and training youths in the area.
Odebiyi appreciated what the firm was doing but went further to urge that the firm adopts two legacy schools that are very dear to the people of Yewa.
Odebiyi mentioned Yewa College and Comprehensive High School Aiyetoro as the schools that Dangote Cement Plc should adopt into its programme.
"While we appreciate the giant strides of Dangote Cement in the host communities, we would want the company to adopt the two schools in order to bring a lasting legacy to Yewa land.
"The schools are very dear to the Yewa people, and their adoption by Dangote would enable many indigent students to have access to affordable quality education", Odebiyi said.
He also urged Dangote to create an endowment fund for indigent students so they can seek admission into tertiary institutions across the country.