Naira declines to 620 against pound, euro increases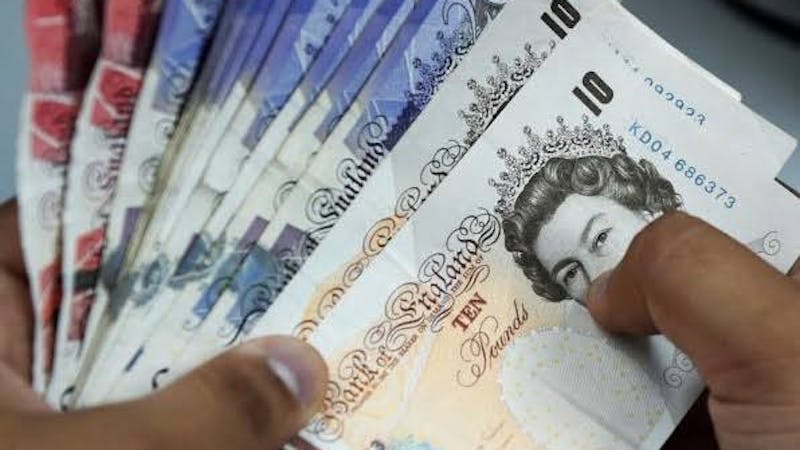 The naira fell to N620 against the British pound sterling at the parallel market on Thursday, even as the euro rose to N566.
The naira fell by 2.1 per cent against the pound from N607 on Wednesday and by 1.4 per cent against the euro from N560.
However, the naira was stable against the dollar at the parallel market as it traded at 478/$1. It declined from 475/$1 on Tuesday to N478/$1 on Wednesday.
The Central Bank of Nigeria has kept the official exchange rate at N379/$1 since August when the naira was devalued for the second time this year.
The naira was first devalued to N360 per one U.S. dollar in March, from the initial N306/$1.
Now, according to CBN, the nation's forex reserves stood at $35.54bn as of November 17, down from $35.69bn on October 28.
The Group Managing Director, Cowry Asset Management Limited, Mr Johnson Chukwu while speaking with news correspondents earlier this week said that forex demand pressures were coming from end-users and those who needed forex to meet their matured obligations.
"There is a lot of unmet demand", he had said adding that the pressure was increasing even as CBN continues intervening in the market.