Naira drops at black market despite CBN's intervention strategy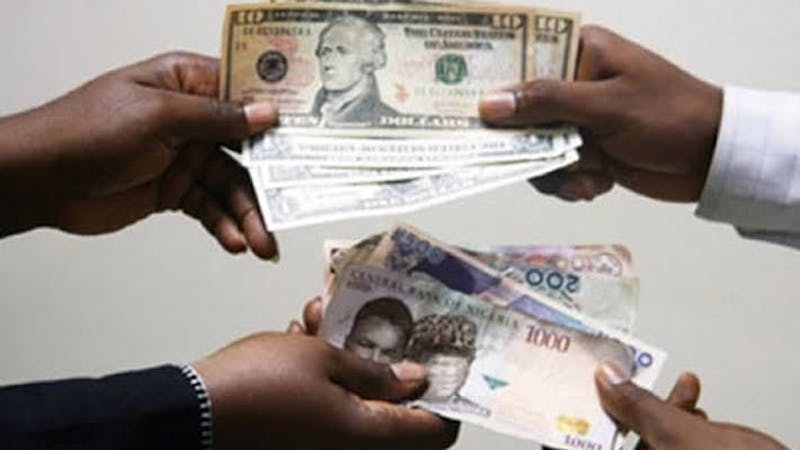 Even though the Central Bank of Nigeria resumed foreign exchange sales on Monday by selling out over $50 million to more than 5,000 Bureau De Change operators, the naira still depreciated to N445 per dollar in the black market.
However, in contrast, Nigeria's exchange rate at the NAFEX window appreciated to N386 during intraday trading on Monday, September 7, 2020, Nairametrics reported.
Clacified reported earlier that CBN in the bid to increase accessibility to foreign exchange fully resumed its foreign exchange sales to BDC operators on Monday.
According to the report, about 5,180 BDC operators received $10,000 each after funding their accounts with naira.
What is the market watch?
At the black market where forex is traded unofficially, the naira did depreciate against the dollar. Here's a glimpse of the naira-dollar exchange market.
NAFEX:
At the Investors and Exporters (I&E) window on Monday, the Naira appreciated marginally against the dollar as it closed at N386 per dollar.
When compared to its exchange rate of N386.13 per dollar on Friday, this represents a 13 kobo gain. Also, the opening indicative rate was N386.19 per dollar on Monday. Thus, representing a 50 kobo drop when compared to the N386.69 per dollar recorded on Monday.
Parallel market:
According to information obtained from Abokifx, a known FX tracking website, the naira depreciated against the dollar to close at N445 per dollar at the black market where forex is traded unofficially.
This represents a N5 decline when compared to the rate at which it was exchanged on Friday, September 4. This is also in contrast to the massive gains that were recorded last week.
Forex turnover:
Forex turnover at the Investor and Exporters (I&E) window dropped further by about 49.3% on Monday, September 7, 2020. This is in contrast to the fair turnover, which was recorded last week.
According to a data tracked by Nairametrics from FMDQ, forex turnover depreciated from $89.15 million on Friday, September 4, 2020, to $45.22 million on Monday, September 7, 2020.
The Central Bank of Nigeria is still struggling to clear the numerous backlog of foreign exchange demand, especially that of foreign investors who wish to repatriate back their funds.