Naira rebounds, exchanges for N420 per dollar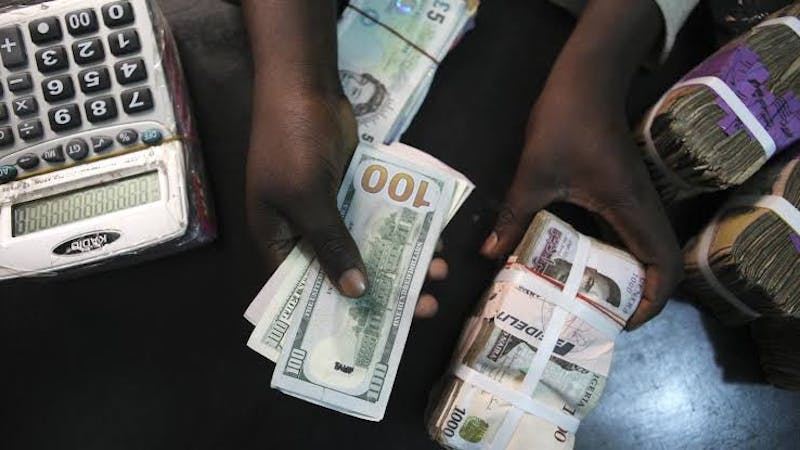 The naira exchanged to the dollar at the parallel market at N420 per dollar on Wednesday, following the intervention of the Central Bank of Nigeria in the Investors and Exporters window.
Before CBN renewed intervention in the I&E window on Monday, the naira exchange for as high as N480 to the dollar.
While this will be favourable for many, some people such as speculators in Nigeria's foreign exchange market would count huge deal of losses even as naira continued to surge against the dollar, experts said.
According to the CBN, it would resume the sale of foreign exchange to operators of Bureau de Change from September 7.
The Director, Corporate Communications Departement at the CBN, Isaac Okorafor spoke regarding the issue via a statement titled, "Forex: Speculators to count losses".
Okorafor said the bank had concluded plans to inject liquidity into the foreign exchange market by selling forex to licensed BDC operators.
The Director said the sale to BDCs would be gradual and would be done twice a week, Mondays and Wednesdays and that the BDCs had been directed to ensure that their accounts with their banks were adequately funded so as to ensure seamless transactions.
He further warned speculators to stop what he called, 'unpatriotic tendencies' while urging BDCs to comply with the CBN guidelines as the bank won't hesitate to sanction any dealer that errs.
He further gave the assurance that those who require foreign exchange for purposes of travel, educational fees etc. would be able to obtain such over the counter from their respective banks.