Nigerian traders: Ghana yet to fulfil promises, says Osinbajo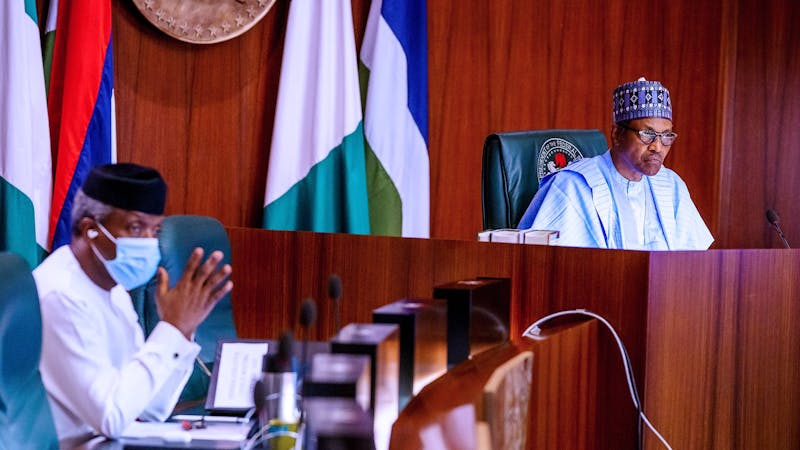 The Vice President of Nigeria, Prof Yemi Osinbajo, has expressed surprise that Nigerian traders residing in Ghana are still experiencing difficulties despite the assurances which the Ghanaian authorities gave to the Federal Government to make things right.
He said he was certain that the President, Muhammadu Buhari would be disturbed by the development as well.
This was disclosed in a statement made by the Senior Special Assistant to the Vice President on Media and Publicity, Laolu Akande on Wednesday.
The statement which was titled, "FG will ensure Nigerian traders in Ghana get justice, Osinbajo assures", quoted the vice president as he spoke during a meeting with representatives of the Nigerian community in Ghana.
The meeting was held at the official residence of the Nigerian High Commissioner to Ghana in Accra.
Clacified had earlier reported that many shops belonging to Nigerians were shut in Ghana following a $1m levy imposed on them by the government of the country (Ghana).
Akande however, said that Osinbajo, who was responding to issues raised by leaders of the Nigerian community during the meeting had reiterated that the Federal Government is committed to dealing with the problems.
Akande quoted the Vice President saying, "I will certainly convey the depth of your grievances to the President.
"I am sure that he will be deeply disturbed to hear that despite the assurances that he had received, there are still problems and complications, many of which have been discussed at the highest levels with assurances of resolutions given".
Osinbajo further recalled some of the efforts made by the two governments (Ghana and Nigeria) to resolve the issues. He said that Buhari at a point had met with President Nana Akufo-Addo with a view to resolving the issues.
"What the Ghanaian government pledged to do, on three occasions, was that the shops will be reopened. In fact, I am a bit surprised that it has not taken place because my understanding was that, that was going to be done.
"So, I think what we need to do aggressively is to follow-up with the Ghanaian government and to see that these things are done", he said.
The Vice President, however, added that the delay in resolving the issues might have been due to bureaucratic obstacles.
He further urged the affected traders to submit more detailed letters containing the number of shops affected as well as other relevant information that would help the Federal Government in following up the case further.