Trader Moni beneficiaries relunctant to repay loans - NSIP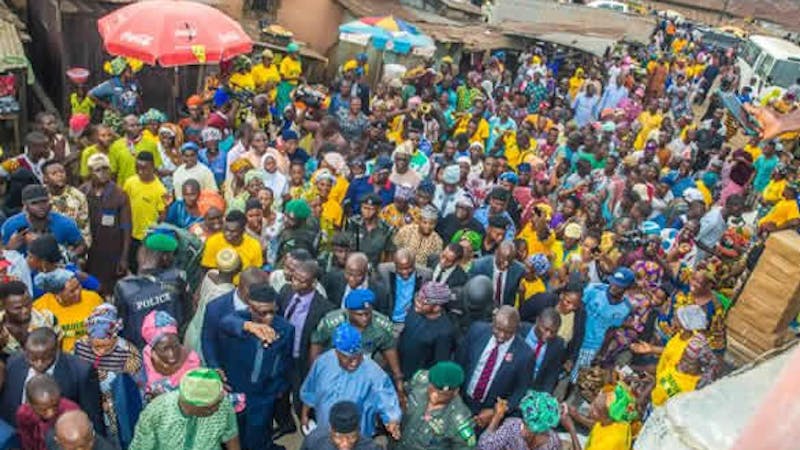 Beneficiaries of 'Trader Moni', a Federal Government's National Social Investment Programme which is created to reduce poverty in the nation have been reported to be unwilling to repay the loan.
This was disclosed by the Kwara State Focal Person for the NSIP, Hajia Bashirah Abdulrazaq-Sanusi, on Wednesday.
According to Abdulrazaq-Sanusi, about 10,000 people are beneficiaries of the Trader Moni programme in the state with more than N1.3 billion being disbursed to them.
However, she lamented the fact that the beneficiaries were not willing to repay the loans.
"Poor masses are not ready to repay the loan after collection because of the attitude of Nigerians to anything from the Government, thinking it is national cake.
"Also, those that disbursed the money do not have records of beneficiaries like phone numbers and addressed thus, making it difficult to track them for repayment", she said.
Abdulrazaq-Sanusi further explained that the programme was created in order to provide soft loans to help boost small and medium enterprises in the market.
She said it was flagged off by Vice-President, Yemi Osibanjo in 2019 to support women with N10,000 as loans to be paid back after which they would receive the next stage which is N50,000.
In a similar vein, she lamented that over 15,000 beneficiaries of N-power Programme were displaying a lukewarm attitude to the state government programme of reabsorbing them into the MDAs.
After the Federal Government terminated the N-Power programme in July this year, the Kwara State government had replicated the youth empowerment programme within the state and renamed it K-Power.
The reason was that the state government did not want to throw beneficiaries out into the labour market after their exit from N-Power, she said.