Uber acquires Postmates in $2.65 billion all-stock deal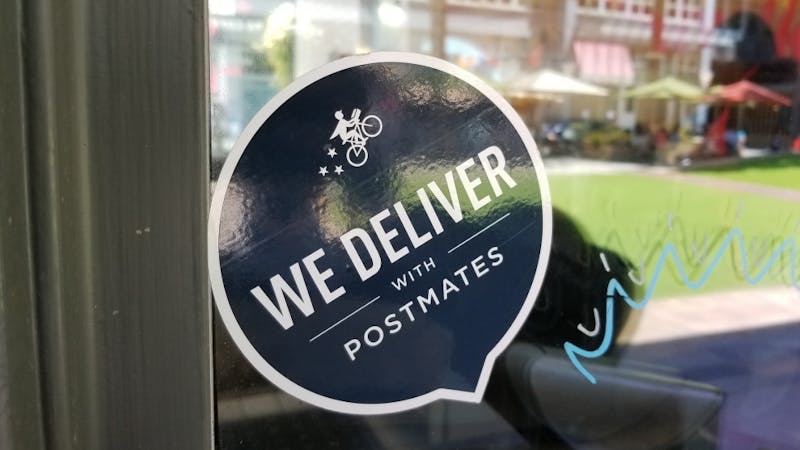 The competition is still going on in the food delivery wars as Uber announced today that it had acquired Postmates in a $2.65 billion all-stock deal. The plan is to combine the business with its food delivery business, Uber Eats.
It intends to do this by keeping the app running while at the same time merging some of the delivery and tech operations at the back end, for instance, by getting drivers to deliver orders for both businesses.
This deal confirms the reports that surfaced last week and got reported again last night with more detailed financial information that Uber and Postmates were making negotiations.
The deal came up just at a point when Uber failed to acquire its competitor Grubhub which was instead acquired by Europe's takeout giant, Just Eat Takeaway at the price of $7.3 billion.
The Uber CEO, Dara Khosrowshahi in a statement said, "Uber and Postmates have long shared a belief that platforms like ours can power much more than just food delivery- they can be a hugely important part of local commerce and communities, all the more important during crises like COVID-19.
"as more people, and more restaurants have come to our services, Q2 bookings on Uber Eats are up more than 100% year on year.
"We are thrilled to welcome Postmates to the Uber family as we innovate together to deliver better experiences for consumers, delivery people and merchants across the country.
Bastian Lehmann, the co-founder and CEO of Postmates also said via a statement, "Over the past eight years we have been focused on a single mission: enable anyone to have anything delivered to them on-demand.
"Joining forces with Uber will continue that mission as we continue to build Postmates while creating an even stronger platform that brings this mission to life for our customers.
"Uber and Postmates have been strong allies working together to advocate and create the best practices across our industry, especially for our couriers."
Together we can ensure that as our industry continues to grow, it will do so for the benefit of everyone in the communities we serve",
Uber described Postmates as "highly complementary" to Uber Eats. It noted that Postmates has a strong relationship with small and medium-sized restaurants as well as other businesses which are loyal to them. Uber further indicated that the two brands would put hands together to build more advanced tools and technology for their merchant and restaurant partners.
The all-stock deal valuation which Uber is to pay is a slight increase on Postmates last valuation of $2.4 billion, which it reached in September 2019.
Uber Eats has been during well despite what could have been termed a tough life as a publicly listed company. Uber Eats in its last quarterly earnings showed a 52% growth result as it somehow managed to offset a significant decline in its ride-hailing revenues.