Economic recession: US economy reports its worst drop on record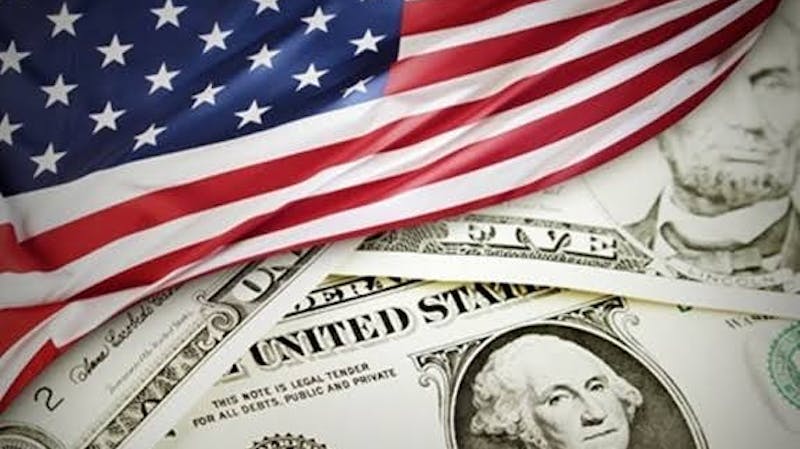 The Bureau of Economic Analysis said on Thursday that the US economy declined at a 32.9% annual rate from April through June, its worst drop on record.
Businesses almost came to a halt during the pandemic lockdown, and America was plunged into its first recession in 11 years. It also put to an end the longest expansion in US history and wiped out five years of economic gains within just a few months.
The common definition of a recession is two consecutive quarters of declining gross domestic product (GDP) - the broadest measure of the economy. GDP dropped by an annualized rate of 5% between January and March.
However, this is not even an ordinary recession as millions of Americans are facing hardships from a combination of unprecedented public health and economic crises.
In April, it was reported that more than 20 million American jobs vanished as businesses were forced to close down in adherence to the stay-at-home orders. It was the biggest drop in jobs since the nation started record-keeping more than 80 years ago.
Indeed the labour market has been rebounding since states started reopening, thus bringing millions back to work. However, it is still down nearly 15 million jobs since February.
Reports from next week's July jobs is expected to show an additional 2.3 million jobs and would bring the unemployment rate down to 10.3%.
Small businesses in America are struggling
The pandemic shutdown of the last spring affected almost everyone in America. The lockdown had employees sent home, schools closed and shops shuttered.
American small businesses are struggling overcome the impacts of the pandemic
Now, that economy has commenced its long and difficult journey to recovery; some companies seem to be more prepared than others.
It is easier for the big corporations who have multiple income streams, more extensive support systems and capital markets. However, US small business owners are suffering.
Don Zelek, the owner of the 1825 Inn Bed and Breakfast in Pennsylvania, believes things won't go back to normals until spring 2021. Lack of tourists amid the travel ban is taking its toll on local economies.
"Like most, we have come to terms with the fact that this will be at least a yearlong event. Early on, I thought this may be a three-month event, silly me", Zelek said.
While bigger companies have more options and resources to pull through the crises, many American small business owners feel the government has forgotten them.
The Federal Reserve's main street lending facility geared at small and medium-sized businesses only started operation in mid-June- three months after the lockdown began.