US Oil price falls below zero for the first time in history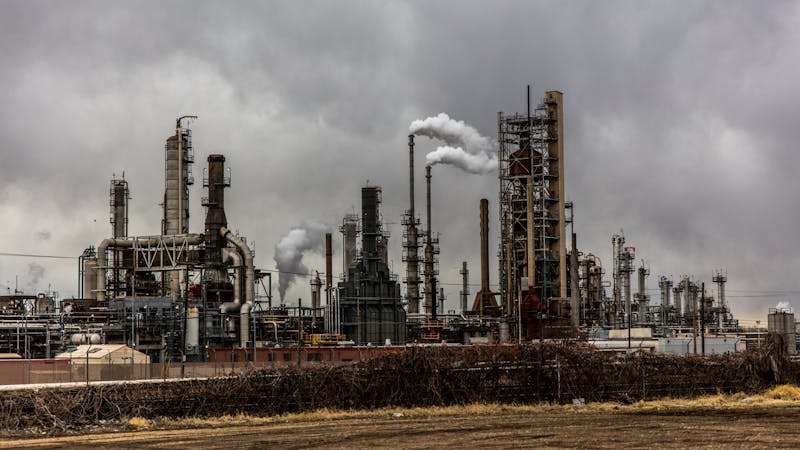 The price of a barrel of West Texas Intermediate (WTI), the benchmark for US oil, fell as low as minus $37.63 a barrel.
According to report from by AP, Oil prices plunged below zero on Monday as demand for energy collapses amid the Coronavirus pandemic and traders don't want to get stuck owning crude with nowhere to store it.
Demand for oil has been on the lowest record in history. Oil producers are paying buyers to take commodity off their hands in fear of running out of storage facilities in May due to coronavirus pandemic.
Crude prices have plummeted this year on the possibility that the coronavirus outbreak will cause a deep global recession. According to data from Johns Hopkins University, the number of COVID-19 infections worldwide reached in excess of 2.4m as of Monday, with more than 165,000 people dead.
WTI trade chart goes negative for the first time in history - Bloomberg
The latest developments have"painted a grim picture of a world still firmly in the grip of the coronavirus crisis, amplifying worries about sinking oil demand", said the founder of Vanda Insights, Vandana Hari, a Singapore-based energy research firm.
Big Oil producers announced cutbacks in production in response to the current situation, but Analysts say this is not enough.
"Bears are out for blood," analyst Naeem Aslam of Avatrade said in a report. "The steep fall in the price is because of the lack of sufficient demand and lack of storage place given the fact that the production cut has failed to address the supply glut."
According to BBC, the severe drop, as witnessed on Monday is partly driven by the technicality of the oil market. Oil is traded on its future price, and May futures contracts are due to expire on Tuesday, causing uncertainties with the current global situation.
Traders were keen to offload those holdings to avoid having to take delivery of the oil and incur storage costs.