EndSARS protesters pursue Nigerian soldiers in Aba, Abia state

By Ernest Sunday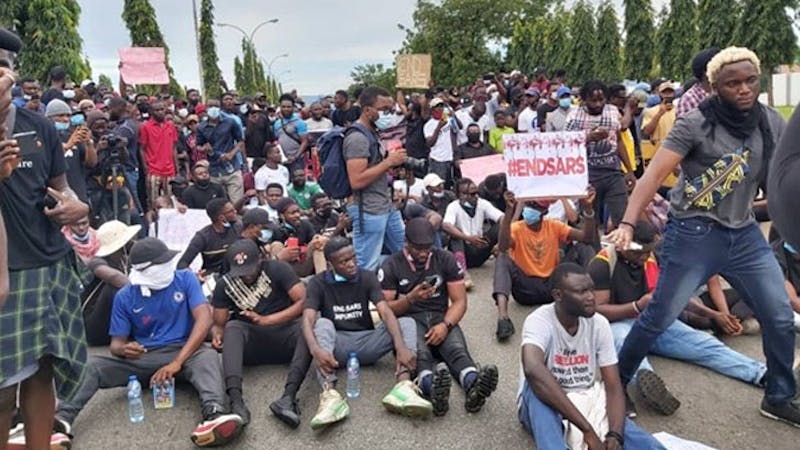 The EndSARS protesters in Aba, Abia state, has pursued soldiers while protesting after soldiers killed some people in Lagos on Tuesday night.
The protesters were on the street singing a song titled "Moral high" as Nigerian soldiers blocked their way before shooting at the soldiers who ran for their lives.
Protest continues in Nigeria following yesterday's massacre at Lekki Toll gate, with the youths of the country continuing to demand the disbandment of SARS, police brutality and change of bad governance.