Al-Qaeda invasion: Nigerians react over US warning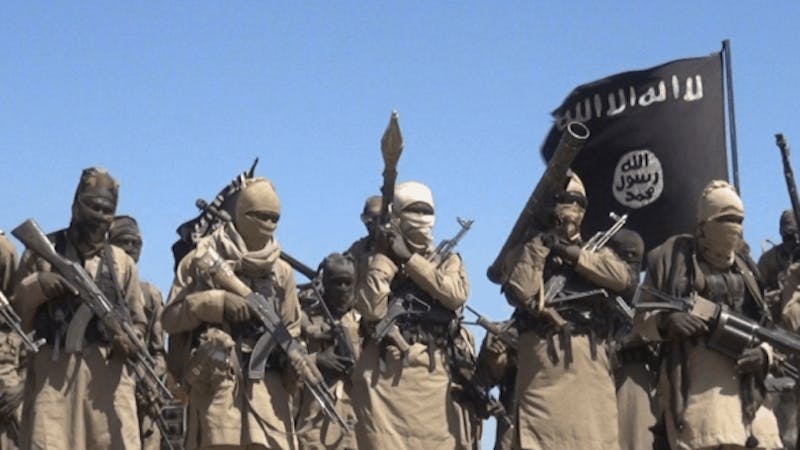 Nigerians have reacted to the alert by the United States that the Al-Qaeda terrorist group has started penetrating Nigeria through the north-western region, and South-South happens to be their target.
Clacified reported earlier that the Nigerian authorities had been alerted by the US that the Al-Qaeda terrorist group is about to penetrate Southern Nigeria.
The Commander of the U.S. Special Operations Command, Africa, Dagvin Anderson, made this known during a press briefing, adding that they are also expanding to other parts of West Africa.
Ever since the report came, The Nigeria President, Muhammadu Buhari, and the Nigerian Army Headquarters have been silent.
The Nigerian Military official websites, social media pages, were also void of any statement on the latest report of the probable invasion of southern Nigeria by the terrorist groups.
In the briefing obtained by TheCable, Anderson pointed out the US will continue to partner with Nigeria in sharing intelligence.
The new information has stirred reactions from Nigerians on social media.
Here are what some Nigerians have said on social media:
"We're still battling with Boko Haram. ISIS and Al-Qaeda are also coming. I think they have heard the way President Buhari is treating Boko Haram well than the citizens of this country. The same US warning us kept silent about how Buhari is giving Boko Haram special treatments."
"Gradually, Nigeria is becoming a home for terrorist and a ground for terrorism. We all signed for this by voting in those in power so unfortunate to be a Nigerian."
"ISIS cannot turn Nigeria into a terrorism hotspot. We cannot survive this. It will plunge us into chaos. We are not a strong sovereign presence economically; we are witnessing capital flight; we are already dealing with insecurity and loss of lives. This will become the icing."
"We need our Niger delta militants if Buhari does not intervene they should go back to their old ways pick up weapons they have dropped then secure our South-South. That's what we need every southern region to secure their place."
"ISIS and al Qaeda are planning to invade Nigeria from the south Kaduna. In 2015, a Top wanted ISIS commander; Ahmed Al-Assir got arrested in Lebanon on his way to Nigeria with a valid Nigerian Visa. Who gave him that Visa? The FG didn't bother to investigate the Visa issuer."
"Why won't ISIS consider Nigeria as their next line of a target? Nigeria soldiers will capture them, and they will repent in no time, and they will rejoin the society, are you not thinking what I'm thinking?
Many Nigerians have taken to their social media accounts to plead that the Federal Government takes immediate action against the disclosed intentions of the two notorious groups.