Bullion van: 4 Policemen dead, others injured in robbery attack in Ebonyi State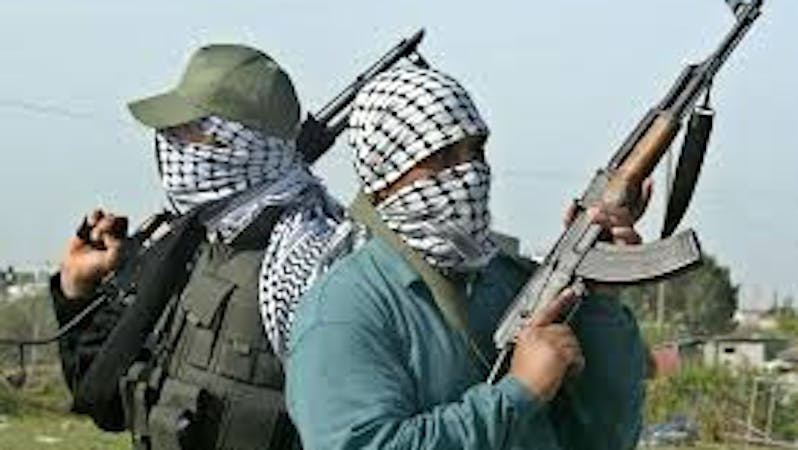 Armed robbers attacked a bullion van in Ebonyi State yesterday killing four police officers who were escorting the vehicle and leaving others injured.
The four policemen killed were attached to the Enugu State Police command.
They were escorting a bullion van to one of the First generation banks along Ogoja in Abakaliki when they met their death along Ezzamgbo, an axis of the Enugu/Abakaliki Express road.
Confirming the incident, the Ebonyi State Police Public Relations Officer, PPRO, DSP Loveth Odah, said that apart from the four officers that were shot dead, others sustained various degrees of gunshot wounds.
The Police spokesperson said that the robbers operated with two vehicles, one in front of the bullion van while another was in.
She added that on getting to the Ezzamgbo flyover which is still under construction, the robbers took advantage of the traffic congestion and opened fire on the security operatives.
DSP Odah noted that though the robbers did not succeed in carting away with the money, she pointed out that the robbers headed back to Enugu after the failed operation.
According to an eye witness report, the robbers trailed the bullion van and on getting to Ezzamgbo junction, "They blocked the van, but the driver refused to stop.
The armed robbers started shooting sporadically and also exchanged gunshots with the policemen leading to the death of four Policemen while others were seriously injured.
They couldn't steal the money as the driver of the vehicle was able to escape with the money but with a wound on his hand", he said
According to CP Magu, "They damaged one of the tires of the bullion van, but the driver was able to escape with the van. They couldn't chase the van as the driver was driving towards the military checkpoint ahead," he said.
The CP said the two injured Policemen had been taken to hospital for treatment while the deceased have been deposited at the mortuary.
The commissioner said the Police has launched a search for the fleeing robbers.