Delta vigilantes torture 26-year-old to death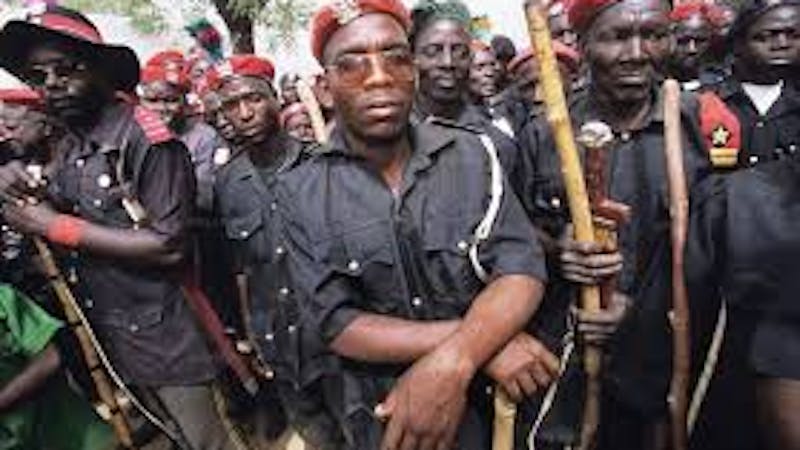 A 26-year-old young man who visited his uncle in Delta state has been tortured to death by members of the Irri Community Vigilante Group in the Isoko South Local Government Area of Delta State.
Reports have it that the young man was tortured to death over the disappearance of 70,000 in his uncle's house.
A source in the community told journalists that the victim, who hailed from the Emede community, visited his uncle in Irri.
"In the course of his stay, he was accused of stealing N70,000 kept in the custody of his uncle, which he later confessed to after severe torture.
"Though the boy was not the only person in the house when the money got missing, the uncle's suspicion towards his nephew was because he was the only one who heard the phone conversation the uncle had with a friend over the N70, 000 kept in the house.
"When the uncle discovered that the money had been stolen, he summoned the nephew for interrogation and had him severely beaten up, but didn't get any positive response from the victim; he consequently invited other members of his group.
"The vigilantes came and brutally tortured the victim; before the intervention of neighbours, he was already unconscious and finally died before they could rush him to the hospital", the source said.
It was learnt that the deceased's family paid back the N70,000 and demanded that their son must be brought to them alive.
A source in the Oleh Divisional Police Station said some persons had been arrested in connection with the young man's death, while others had fled the community.
However, Police Public Relations Officer in the state, DSP Onome Onovwakpoyeya, hasn't released any statement yet as regards the issue.