Ebonyi State market closes over suspected explosive device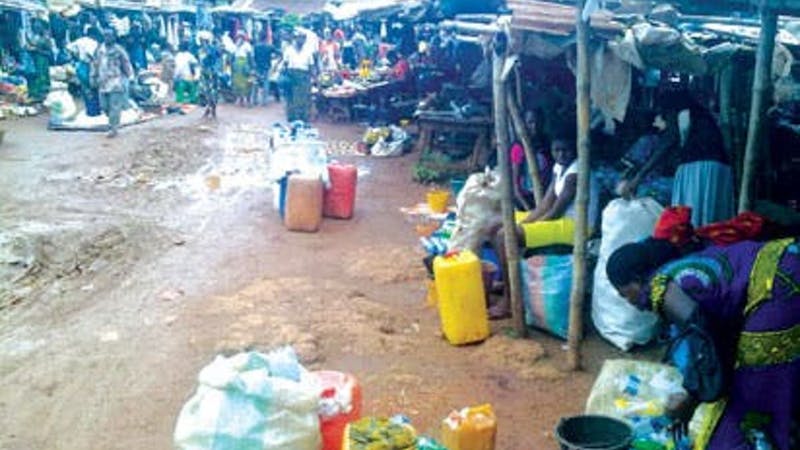 A market popularly known as Kpirikpiri market in Abakaliki Ebonyi State has been shut down due to a suspected explosive device found in the market yesterday.
The discovery of the device caused panic with people running out of the market for safety, and that forced the market to close by 4 pm instead of the usual 6 pm it uses to close.
According to Premium Times, an eye witness Paul Onwe who is a trader in the market said that the incident was similar to a war situation.
"People suddenly started running and shouting 'bomb! Bomb!!', that a bomb had been planted by unknown people in the market.
"Within seconds, the news had gone around the entire market, and people were running helter-skelter, while children were crying.
"I managed to pack my wares, lock my shop and run out of the market," Mr Onwe said.
According to another eye witness Edith Agu, she said that the incident caused a clamour at Kpirikpiri market.
She said many people abandoned their goods and ran away to save their lives.
"The entire market was thrown into pandemonium as people ran spontaneously out of the market."
"The entire market was panicking; there was confusion everywhere, both the young and old ran spontaneously out of the market. It was like a war scene. I have never experienced such an incident in my entire life, but I was happy there was no stampede during the entire episode," she said.
A Police Public Relations Officer (PPRO), Loveth Odah, confirmed the incident, saying that the anti-bomb squad deployed at the scene immediately.
"The divisional police officer in charge of the area received information that a substance was discovered at a shop in the market and he went to the area with officials of the Explosive Ordnance Disposal (EOD) of the Nigeria Police.
"The substance suspected to be an explosive has been evacuated and taken to the office for expert analysis. For now, we don't know what the substance is until after the careful investigation."