Fire razes filling station, 30 shops in Oyo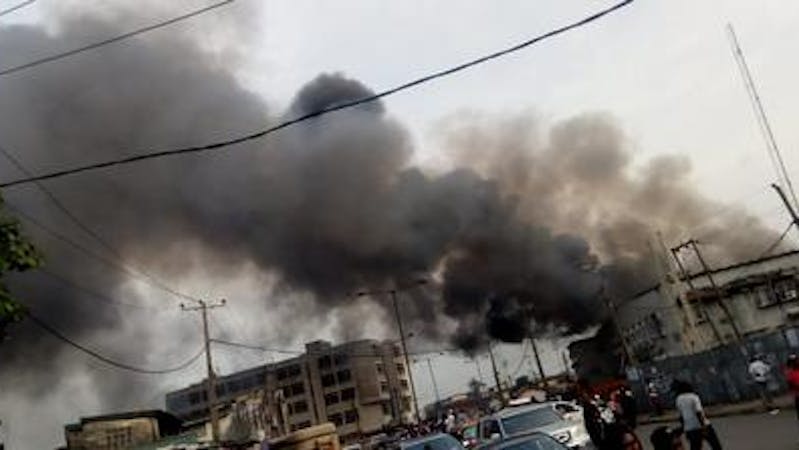 It was a tragic evening yesterday at Oyo as Several people escaped death by a whisker after a fire engulfed Bovas Filling Station in Iseyin.
It was gathered that a tanker was discharging fuel at the station in the Oluwole area of the town, Iseyin-Saki Road, when there was a spark, which ignited the inferno.
Before the arrival of firefighters, workers at the station and those in the neighbourhood were said to have made frantic efforts to combat the fire.
The Oyo State Chief Fire Officer,  Mr Moshood Adewuyi, who confirmed the incident, said there was no death or injuries.
"The fire incident happened around 6 pm on Monday while a tanker was discharging its content. We thank God that it was just in the adjacent direction, about 400 metres away from the affected filling station.
"The canopy of the filling station and part of the office on the premises were torched", Adewuyi said.
Also, goods estimated at millions of naira were destroyed after fire gutted at least 30 shops at Shasha Market in Ibadan, the Oyo State capital at early hours of Tuesday.
The fire service chief, Adewuyi, said his men received a call to the incident around 4.25 am on Tuesday.
 "About 30 shops were razed. We heard that the incident happened when electricity was restored in the area in the early hours of Tuesday. Shasha is a fruit and vegetable market, so the heaps of baskets that were kept at the place fuelled the fire.
He warned that as the harmattan period set in, residents should be more careful to forestall fire incidents.