Footballers protest 14-month unpaid salaries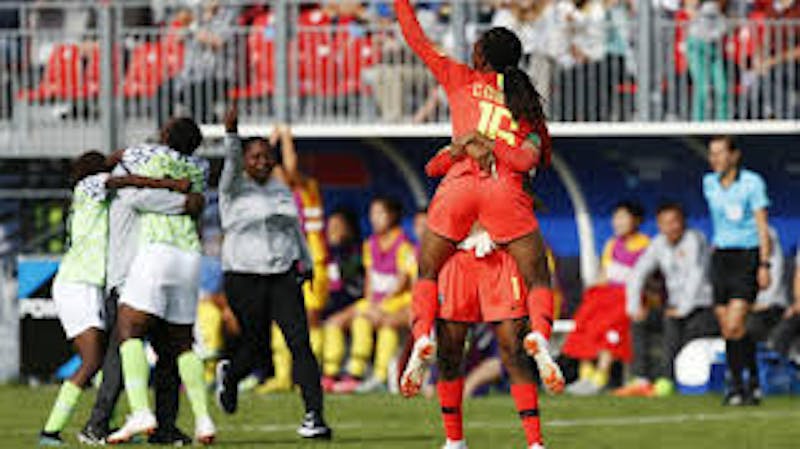 Nigerian Women's Football League side, Pelican Stars, on Wednesday in Calabar organised a protest over 14 months unpaid salaries by the Cross River State Government.
The players blocked the entrance to the office of Governor Ben Ayade. They lamented their plight, saying they had resorted to begging for survival.
Captain of the team, Hodo Williams, said the players would all remain at the entrance until they were paid.
"We are owed 14 months' salaries, this month (August) inclusive, and we will sleep at the entrance of the governor's office unless Governor Ben Ayade or his deputy addresses us.
"We spoke to our chairman (Kombor Sam) on Tuesday, and it was the same old story. He said, 'we want to meet the governor to grant his final approval for you to be paid.' But we are tired of waiting since last year."
Chairman of the club, Kombor Sam, said recommendations and directions had been met. That the group is waiting for approval from the governor.
Speaking, he said, "I'm also helpless because we have done all we were told to do. All we are waiting for now is the authorisation of payment and that only comes from the governor."
The Commissioner for Sports, Offu Aya, added that the ministry was also awaiting the governor's approval.
"We started the process of getting their money before the People's Democratic Party's state Congress issues started, which took the governor's attention.
All I know is that congress will be concluded on Saturday, August 15. So, when it is concluded, they have no option than to pay the girls. The cash is there, I can attest to that," he said.
In June, the Pelican players also protested over their unpaid salaries since 2019.