Imo couple arrested for torturing houseboy over N100 akara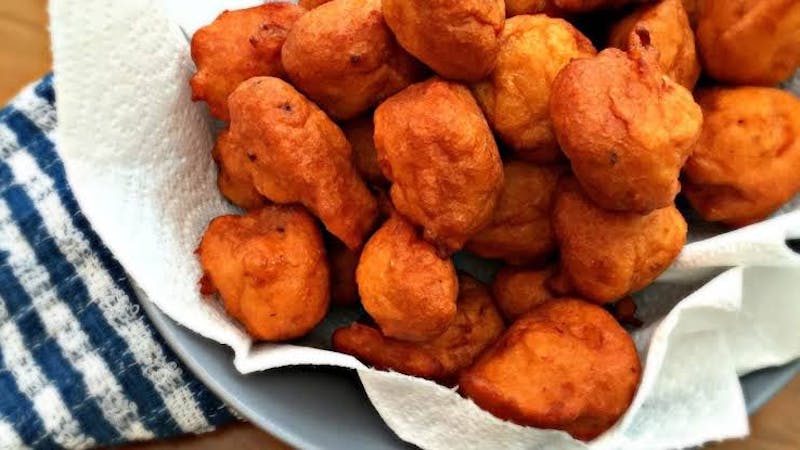 Operatives of the Orji divisional headquarters of the Imo State Police Command have arrested a couple identified as Mr Goodluck and Mrs Benita Ogbuji for allegedly torturing an 8-year-old boy, Wisdom who is their houseboy over N100 akara (bean cake).
Two journalists named Chidiebube Okeoma and Harriet Ijeoma had led police officers to the Couple's residence at Umudagu Mbieri in Mbaitolu Local Government Area of the state.
The journalists claimed that the man and his wife dehumanized the boy because he bought N100 worth of bean cake instead of N50 bean cake.
Okeoma said, "We got information that a couple dehumanized and almost killed their houseboy because he bought bean cake of N100 instead of N50.
"We made enquiries through social media, and we got their house address. We mobilized policemen to the place in the early hours of Thursday and got the wicked couple arrested and rescued the innocent boy".
Okeoma continued saying, "They have been detained at the Orji Police Divisio, while the boy is being taken care of by the policemen.
"The level of injuries inflicted on the boy is wicked. We are seeking justice for the child. We want the couple to be prosecuted. The boy has been out of school since 2019".
The accused housewife at the police station blamed the act on the Devil, saying she regretted her actions.
The Interim Management Committee Chairman of the Ohaji/Egebma LGA, Marcel Amadioha where the boy comes from has said his office is interested in the case.
Also, the police spokesperson, Orlando Ikeokwu said the police command was handling the matter.